Gervonta Davis vs Héctor García LIVE Results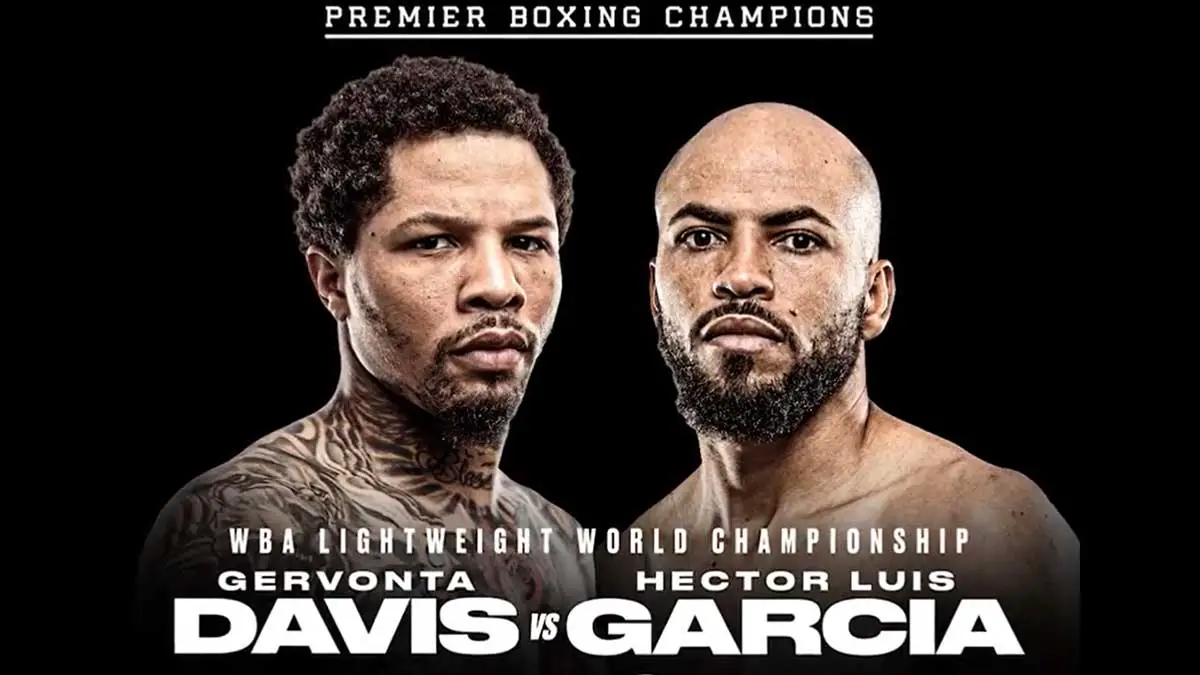 Gervonta Davis vs Héctor García boxing event is upon us and we will be here with results from the whole card including prelims and undercard.
In the main event, Gervonta Davis defended his WBA(Regular) Lightweight Championship for the third time as he faced Héctor García. García himself is WBA's primary super featherweight champion with an unbeaten record. Was he the one to upset Davis's unbeaten record?
Jaron Ennis clashed with Karen Chukhadzhian for interim IBF Welterweight Championship in the co-main event. Rashidi Ellis featured feature in a 12 round Welterweight bout against Roiman Villa. Demetrius Andrade opened the PPV main card as he faced Demond Nicholson in 168 lbs division. Check here to watch live streaming of the event.
Brandun Lee, Vito Mielnicki Jr. and Travon Marshall featured on the prelims card which aired via Showtime Sports Youtube Channel. Check below for results from Gervonta Davis vs Héctor García.
RESULTS
Non-televised Undercard (4 PM ET)
Mia Ellis def. Karen Dulin via TKO at 1:58 of round 1 – 4 rounds, lightweight bout
Jalil Hackett def. Joel Guevara via TKO at 2:22 of round 1- 4 rounds, middleweight bout
Kyrone Davis def. Cristian Fabian Rios via unanimous decision (80-72, 80-72, 79-73)- 8 rounds, super middleweight bout
Michael Ogundo def. Lamont Peterson via TKO in round 4 – 6 rounds, super lightweight bout
Keeshawn Williams def. Gustavo David Vittori via unanimous decision – 6 rounds, welterweight bout
Prelims Card (6:45 PM ET)
Travon Marshall def. Shawn West via TKO at 0:45 round 1- 8 rounds, super welterweight bout (Watch Video)
Brandun Lee def. Diego Gonzalo Luque via TKO at 2:55 of round 4 – 8 rounds, super lightweight bout (Watch Video)
Vito Mielnicki Jr. def. Omar Rosales via TKO in round 4 – 10 rounds Super Welterweight bout
Main Card (9 PM ET)
Demetrius Andrade def. Demond Nicholson via Unanimous Decision (100-88, 100-88, 100-88) – 10 rounds Super Middleweight bout
Roiman Villa def. Rashidi Ellis via majority decision (113-113, 114-112, 114-112) – 12 rounds Welterweight bout
Co-Main Event: Jaron Ennis def. Karen Chukhadzhian via unanimous decision (120-108, 120-108, 120-108)- 12 rounds bout for interim IBF Welterweight Championship
Main Event: Gervonta Davis(c) def. Hector Garcia via TKO at 0:13 in round 9 – 12 rounds bout for WBA(Regular) Lightweight Championship (Live Blog)