Full WWE Roster 2021 | Raw, Smackdown, NXT, NXT UK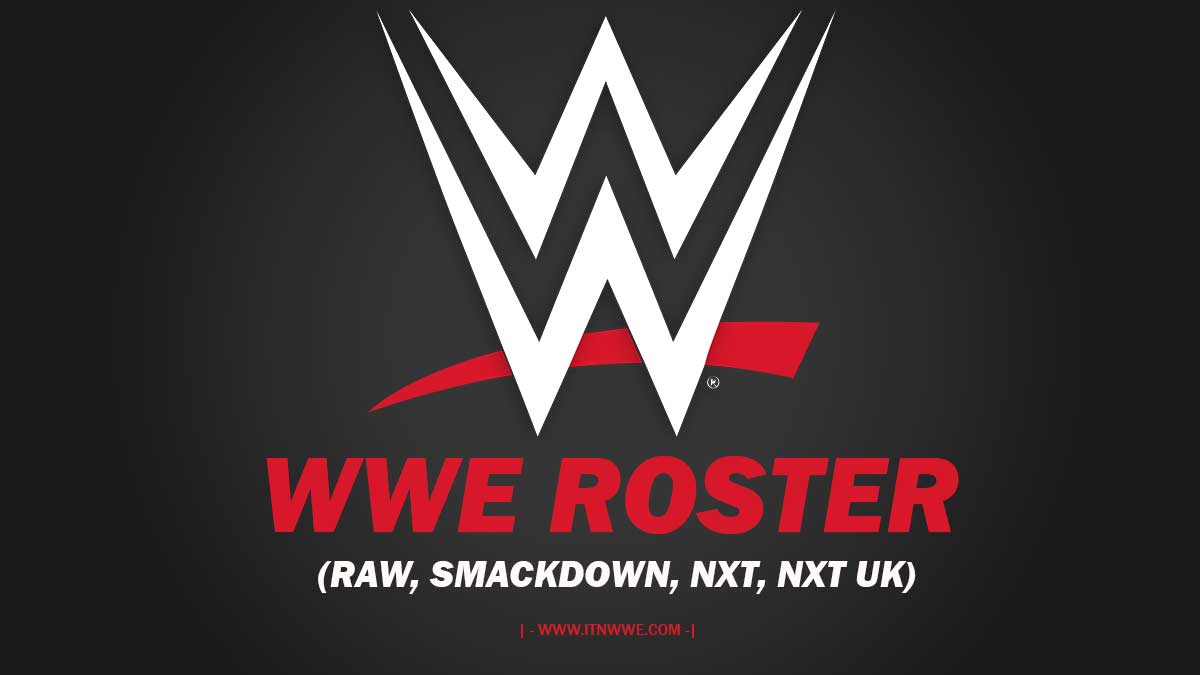 WWE roster is biggest for a wrestling company all over the world. The roster spans over 4 different brands with RAW, SmackDown, NXT and NXT UK. Each of the brand have their different personnel group with both men and women roster of their own. Here is a list of wrestlers which are currently signed to WWE and roster of each of its brand.
Raw Roster- 68 Members
SmackDown Roster- 47 Members
NXT Roster- 62 Members
NXT UK Roster- 39 Members
Check the complete WWE Roster with the list of both male and female wrestlers in WWE RAW, SmackDown, NXT and NXT UK and other personnels.
Apart from this, you can also check this page for the list of recent WWE releases.
RAW ROSTER
ADAM PEARCE
Name – Adam John Pearce
DOB – June 24, 1978
AJ STYLES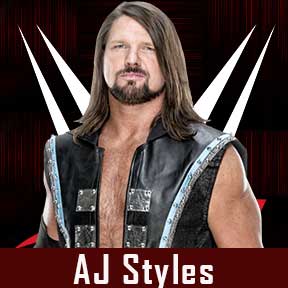 Name – Allen Neal Jones
DOB – 2 June 1977
AKIRA TOZAWA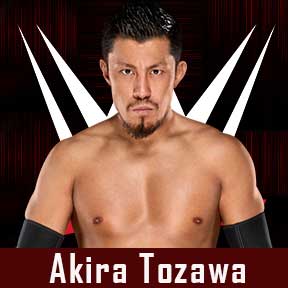 Name – Akira Tozawa
DOB – 22 July 1985
ALEXA BLISS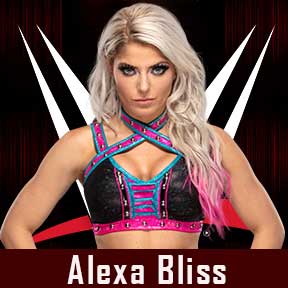 Name – Alexis Kaufman
DOB – 9 August 1991
ANGEL GARZA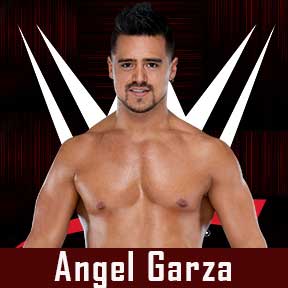 Name – Humberto Garza Solano
DOB – 23 Sept 1992
ASUKA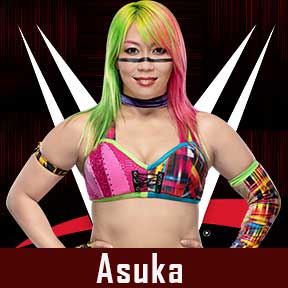 Name – Kanako Urai
DOB – 26 Sept 1981
BECKY LYNCH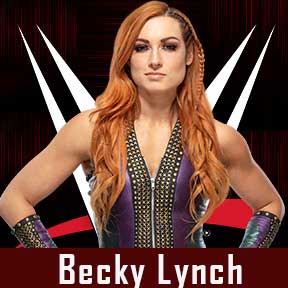 Name – Rebecca Quin
DOB – 30 Jan 1987
BOOKET T
Name – Robert Booker Tio Huffman
DOB – 1 March 1965
BOBBY LASHLEY
Name – Robert Franklin Lashley
DOB – 16 July 1976
BROCK LESNAR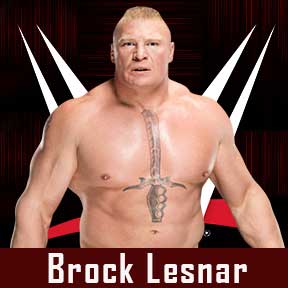 Name – Brock Edward Lesnar
DOB – 12 July 1977
CEDRIC ALEXANDER
Name – Cedric Alexander Johnson
DOB – 16 August 1989
CHARLOTTE FLAIR
Name – Ashley Elizabeth Fliehr
DOB –  5 April 1986
CHARLY CARUSO
Name – Charly Arnolt
DOB – 14 July  1987
DABBA KATO
Name – Babatunde Aiyegbusi
DOB – 26 May1989
DAMIAN PRIEST
Name – Luis Martinez
DOB – 4 February 1982
DANA BROOKE
Name – Ashley Mae Sebera
DOB – 29 November 1988
DAVID OTUNGA
Name – David Daniel Otunga
DOB – 7 April 1980
DREW MCINTYRE
Name – Andrew McLean Galloway IV
DOB –  6 June 1985
DREW GULAK
Name – Drew Gulak
DOB – 28 April 1987
ELIAS
Name – Jeffrey Logan Sciullo
DOB – 22 Nov 1987
ERIK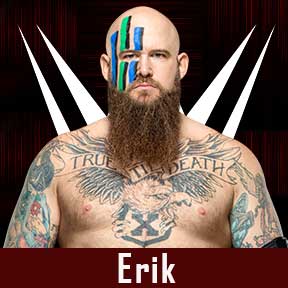 Name – Raymond Rowe
DOB – 21 August 1984
GRAN METALIK
Name – Máscara Dorada
DOB – 3 November 1988
HUMBERTO CARRILLO
Name – Humberto Solano Carrillo
DOB –  20 Oct 1995
IVAR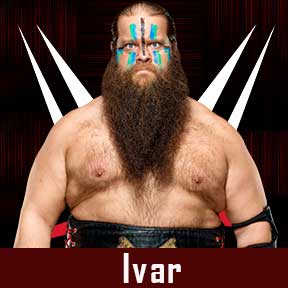 Name – Todd Smith
DOB – 3 March 1984
JAXSON RYKER
Name – Chad Lail
DOB –  6 June 1982
JASON JORDAN
Name – Nathan Everhart
DOB – 28 Sept 1988
JEFF HARDY
Name – Jeffrey Nero Hardy  
DOB – 31 August 1977
JERRY LAWLER
Name – Jerry O'Neil Lawler
DOB – 29 Nov 1949
JOHN MORRISON
Name – John Randall Hennigan
DOB – 3 October 1979
JINDER MAHAL
Name – Yuvraj Singh Dhesi
DOB – 19 July 1986
JOJO
Name – Joanna Noëlle Levesque
DOB – 10 August 2003
KEITH LEE
Name – Keith Lee
DOB – 8 November 1984
KOFI KINGSTON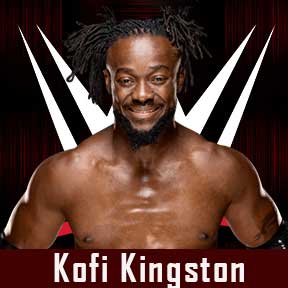 Name – Kofi Nahaje Sarkodie-Mensah
DOB – 14 August 1981
Lince Dorado
Name – José Codero
DOB – 11 May 1987 
LACEY EVANS
Name – Macey Estrella-Kadlec
DOB – 24 March 1990
MACE
Name – Dio Maddin
DOB – 5 February 1991
MATT RIDDLE
Name – Matthew Fredrick Riddle
DOB – 14 January 1986
MANDY ROSE
Name – Amanda Rose Saccomanno
DOB – 18 July 1990
MIKE ROME
Name –  Austin Michael Romero
DOB – 8 October 1981
MR MCMAHON
Name –  Vincent Kennedy Mcmahon
DOB –  24 August 1945
MUSTAFA ALI
Name –  Adeel Alam
DOB –   28 March 1986
MVP
Name – Hassan Hamin Assad
DOB – 28 October 1973
NIA JAX
Name – Savelina Fanene
DOB – 29 May 1984
NAOMI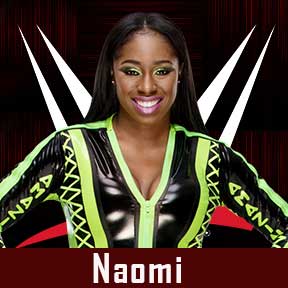 Name – Trinity LaShawn Fatu
DOB – 30 Nov 1987
NIKKI CROSS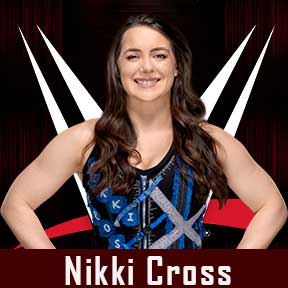 Name – Nicola Glencross
DOB – 21 April  1989
OMOS
Name – Tolulope Omogbehin
DOB – 1994
R-TRUTH
Name – Ronnie Aaron Killings
DOB – 19 Jan 1972
RANDY ORTON
Name – Randal Keith Orton
DOB – 1 April 1980
RECKONING
Name – Stephanie Yim Bell
DOB – 16 April 1989
REGINALD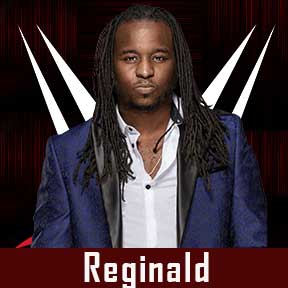 Name – Reginald Thomas
DOB – Unknown
RHEA RIPLEY
Name – Demi Bennett
DOB – 11 Oct 1996
RICOCHET
Name – Trevor Mann
DOB – 11 Oct 1988
RIDDICK MOSS
Name – Michael Rallis
DOB – 11 Oct 1989
SHEAMUS
Name – Stephen Farrelly
DOB – 28 Jan 1978
SHELTON BENJAMIN
Name – Shelton J. Benjamin
DOB – 8 August 1980
SHAYNA BASZLER
Name – Shayna Andrea Baszler
DOB – 8 August 1980
SHANE MCMAHON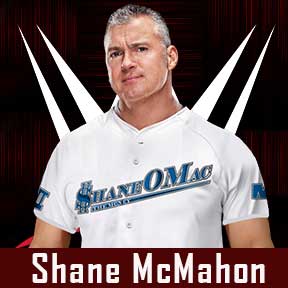 Name – Shane Brandon McMahon
DOB – 15 Janu 1970
Slapjack
Name – Shane Thorne
DOB – 24 September 1985
STEPHANIE MCMAHON
Name – Stephanie Marie McMahon
DOB – 24 Sept 1976
T-Bar
Name – Dominik Dijakovic (Christopher James Dijak)
DOB – 23 April 1987
THE FIEND " BRAY WYATT
Name – Windham Lawrence Rotunda
DOB – 23 May 1987
THE MIZ
Name – Michael Gregory Mizanin
DOB – 8 Oct  1980
TITUS O'NEIL
Name – Thaddeus Michael Bullard
DOB – 29 April 1977
TRIPLE H
Name – Paul Michael Levesque
DOB – 27 July 1969
VIC JOSEPH
Name – Victor Travagliante
DOB – 8 July 1985
XAVIER WOODS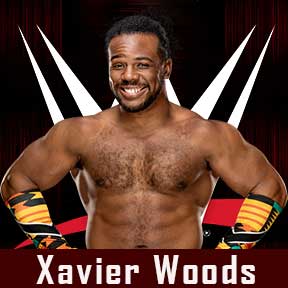 Name – Austin Watson
DOB – 4 Sept 1986
SMACKDOWN ROSTER
ADAM PEARCE
Name – Adam John Pearce
DOB – June 24, 1978
ALYSE ASHTON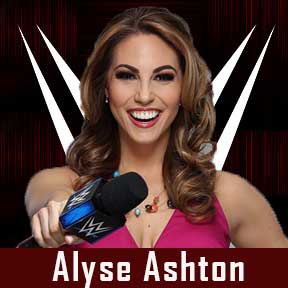 Name – Alyse Zwick
DOB – 27 January 1986
ANGELO DAWKINS
Name – Gary Gordon
DOB – 24 July 1990
APOLLO CREWS
Name – Sesugh Uhaa
DOB – 22 August 1987
BAYLEY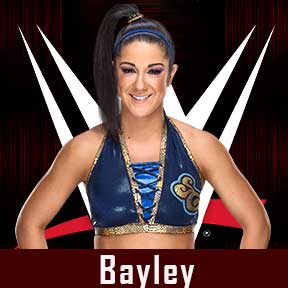 Name – Pamela Rose Martinez
DOB – 15 June 1989
BIANCA BELAIR
Name – Bianca Nicole Blair
DOB – 9 April 1989
BIG E
Name – Ettore Ewen
DOB – 1 March 1986
BYRON SAXTON
Name – Bryan Jesús Kelly
DOB – 20 August 1981
CARMELLA
Name – Leah Van Dale
DOB – 23 October 1987
DOLPH ZIGGLER
Name – Nicholas Theodore Nemeth
DOB – 27 July 1980
DOMINIK MYSTERIO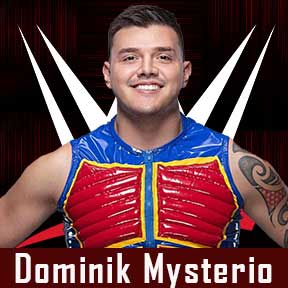 Name – Dominik Gutierrez
DOB – 5 April 1997
CESARO
Name – Claudio Castagnoli
DOB – 27 December 1980
COREY GRAVES
Name – Matthew Polinsky
DOB – 24 Feb 1984
GREK HAMILTON
Name – Greg Hutson
DOB – 24 July  1979
JEY USO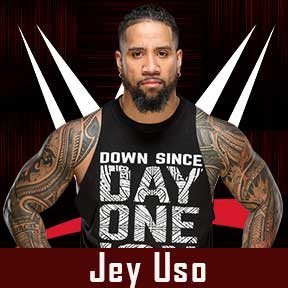 Name – Joshua Samuel Fatu
DOB – 22 August 1985
JIMMY USO
Name – Jonathan Solofa Fatu
DOB – 22 August 1985
KANE
Name – Glenn Thomas Jacobs
DOB – 26 April 1967
KAYLA BRAXTON
Name – Kayla Becker
DOB – 7 June 1993
KEVIN OWENS
Name – Kevin Yanick Steen
DOB – 7 May 1984
KING CORBIN
Name – Thomas Pestock
DOB – 13 Sept 1984
LIV MORGAN
Name – Gionna Jene Daddio
DOB – 8 June 1994
MARYSE
Name – Maryse Mizanin
DOB – 21 Jan 1983
MICHAEL COLE
Name – Sean Michael Coulthard
DOB – 8 Dec 1968
MONTEZ FORD
Name – Kenneth Crawford
DOB – 31 May 1990
MR MCMAHON
Name –  Vincent Kennedy Mcmahon
DOB –  24 August 1945
MURPHY
Name –  Matthew Adams
DOB –  26 September 1988
NATALYA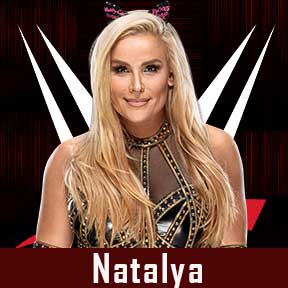 Name – Natalie Katherine Neidhart
DOB –  27 May 1982 
OTIS
Name – Nikola Bogojevic
DOB – 21 Dec 1991
PAIGE
Name – Saraya-Jade Bevis
DOB – 17 August 1992
PAUL HEYMAN
Name – Paul Heyman
DOB – 11 Sept 1965
ROBERT ROODE
Name – Robert Francis Roode Jr.
DOB – 11 May 1977
ROMAN REIGNS
Name – Leati Joseph Anoaʻi
DOB – 25 May 1985
REY MYSTERIO
Name – Oscar Gutierrez Rubio
DOB – 11 Dec 1974
SAMI ZAYN
Name – Rami Sebei
DOB – 12 July  1984
SARAH SCHREIBER
Name – Sarah Schreiber
DOB – 31 May 1982
SASHA BANKS
Name – Mercedes Kaestner-Varnado
DOB – 26 Jan 28
SETH ROLLINS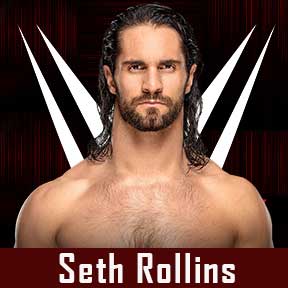 Name – Colby Daniel Lopez
DOB – 28 May 1986
SHINSUKE NAKAMURA
Name – Shinsuke Nakamura
DOB – 24 Feb 1980
CHAD GABLE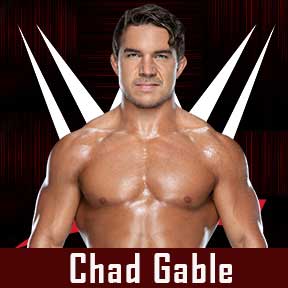 Name – Charles Betts
DOB – 8 March 1986
SONYA DEVILLE
Name – Daria Berenato
DOB – 24 September 1993
STEPHANIE MCMAHON
Name – Stephanie Marie McMahon
DOB – 24 Sept 1976
TAMINA
Name – Sarona Moana-Marie Reiher Snuka
DOB – 10 January 1978
TOM PHILLIPS
Name – Thomas Hannifan
DOB – 19 May 1989
TRIPLE H
Name – Paul Michael Levesque
DOB – 27 July 1969
NXT ROSTER
ADAM COLE
Name –  Austin Jenkins
DOB – 5 July 1989
ALICIA TAYLOR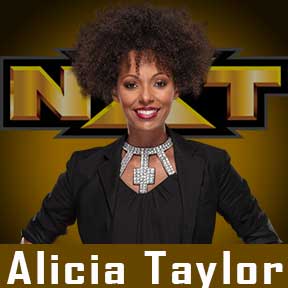 Name – Alicia Warrington
DOB – 30 August 1980
ALIYAH
Name – Nhooph Al-Areebi
DOB – 23 Nov 1994
ARTURO RUAS
Name – Adrian Jaoude
DOB – October 11, 1981
AUSTIN THEORY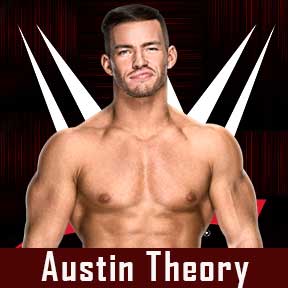 Name – Austin White
DOB – 2 August 1997
BETH PHOENIX
Name – Elizabeth Copeland
DOB – 24 Nov 1980
BOA
Name – Yanbo Wang
DOB – 7 Dec 1987
BOBBY FISH
Name – Robert Anthony Fish
DOB – 27 Oct 1976
BRANSON REED
Name – Jermaine Haley
DOB – 25 August 1988
CAMERON GRIMES
Name – Trevor Lee Caddell
DOB – 30 Sept 1993
CANDICE LERAE
Name – Candice Gargano
DOB – 29 Sept 1985
DAKOTA KAI
Name – Cheree Georgina Crowley
DOB – 6 May 1988
DANNY BRUCH
Name – Martin Harris
DOB –  31 Dec 1981
DEXTER LUMIS
Name – Samuel Shaw  
DOB – 17 Jan 1984
DRAKE MAVERICK
Name – James Michael Curtin
DOB – 30 Jan 1983
EMBER MOON
Name – Adrienne Reese
DOB –  31 August 1988
FANDANGO
Name – Curtis Jonathan Hussey
DOB – 22 July  1981
FINN BALOR
Name – Fergal Devitt
DOB – 25 July 1981
FINN BALOR
Name – Kira Renee Magnin Forstar
DOB – 22 Oct 1983
IO SHIRAI
Name – Masami Odate
DOB – 8 May 1990
ISAIAH 'SWERVE' SCOTT
Name – Shane Strickland
DOB –  30 Sept 1990
JAKE ATLAS
Name – Kenny Marquez
DOB – October 5, 1994
JAMES DRAKE
Name – James Dowell
DOB – 4 March 1993
JOAQUIN WILDE
Name – Michael Paris
DOB –  5 October 1986
JOHNNY GARGANO
Name – John Gargano
DOB – 14 August 1987
JOSIAH WILLIAMS
Name – Michael Paris
DOB –  5 Oct 1986
KACY CATANZARO
Name – Kacy Esther Catanzaro
DOB – 14 Jan 1990
KARRION KROSS
Name – Kevin Kesar
DOB – 19 July 1985
KAYDEN CARTER
Name – Kayden Carter
DOB – 20 May 1988
KILLIAN DAIN
Name – Damian Mackle
DOB – 20 Feb 1985
KONA REEVES
Name – Noah Gregory Kekoa Haaheo Pang-Potjes
DOB – 5 June 1991
KUSHIDA
Name – Yujiro Kushida
DOB – 12 May 1983
KYLE O'REILLY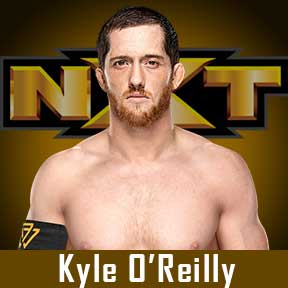 Name – Kyle Greenwood
DOB – 1 March 1987
MALCOLM BIVENS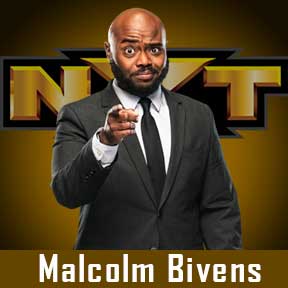 Name – Stokely Hathaway
DOB – Unknown
MANSOOR
Name – Mansoor Al-Shehail
DOB – 25 Oct 1995
MCKENZIE MITCHELL
Name – Mckenzie Mitchell
DOB – Unknown
MERCESDES MARTINEZ
Name – Jazmín Benítez
DOB – 17 Nov 1980
MIKE ROME
Name – Austin Michael Romero
DOB – 8 Oct 1981
NIGEL MCGUINNESS
Name – Steven Haworth
DOB – 23 January 1976
ONEY LORCAN
Name – Christopher Girard
DOB – 23 Dec 1985
PETE DUNNE
Name – Peter Thomas England
DOB – 9 Nov 1993
RAQUEL GONZALEZ
Name – Victoria González
DOB – 12 Jan 1991
RAUL MENDOZA
Name – Raul Mendoza
DOB – 16 Sept 1991
RINKU
Name – Rinku Singh Rajput
DOB – 8 August 1988
ROBERT STONE
Name – Robert Strauss
DOB – 1 Oct 1983
RODERICK STRONG
Name – Christopher Lindsey
DOB – 26 July 1983
SANTOS ESCOBAR
Name – Jorge Luis Alcantar Bolly
DOB –  30 April 1984
SARRAY
Name – Sari Fujimura
DOB –  31 March 1996
SAURAV
Name – Saurav Gurjar
DOB –  5 June 1984
SCARLETT
Name – Elizabeth Chihaia
DOB – 13 May  1991
SHOTZI BLACKHEART
Name – Ashley Louise Urbanski
DOB – 14 March 1992
TEGAN NOX
Name – Steffanie Rhiannon Newell
DOB – 15 Nov 1994
TONI STORM
Name – Toni Rossall
DOB – 19 October 1995
TONY NESE
Name – Anthony Nese
DOB – 6 August 1985
TIMOTHY THATCHER
Name – Timothy Moura
DOB – 17 March 1983
TOMASSO CIAMPA
Name – Tommaso Whitney
DOB – 8 May 1985
TYLER BREEZE
Name – Mattias Clement
DOB – 19 Jan 1988
WADE BARRETT
Name – Stuart Alexander Bennett
DOB – 10 August 1980
WILLIAM REGAL
Name –  Darren Kenneth Matthews
DOB – 10 May 1968
XIA LI
Name – Zhao Xia
DOB –  28 July 1988
ZACK GIBSON
Name – Jack Rea
DOB – 8 August 1990
NXT UK ROSTER
A-Kid
Name – Carlos Ruiz
DOB – 9 May 1997
AMIR JORDAN
Name – James Drake
DOB – 4 March 1993
ASOTON SMITH
Name –  Ashton Trent Smith
DOB – 15 Dec 1988
DAVE MASTIFF
Name – David Minton
DOB – 21 July 1984
EDDIE DENNIS
Name – Eddie Dennis
DOB – 22 March 1986
FABIAN AICHNER
Name – Fabian Aichner
DOB – 21 July 1990
FLASH MORGAN WEBSTER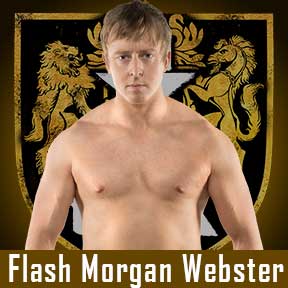 Name – Gavin Watkins
DOB – 13 April 1990
IIJA DRAGUNOV
Name – Ilja Rukober
DOB – 10 Oct 1993
ISLA DAWN
Name – Courtney Stewart
DOB –  2 Feb 1994
JINNY
Name – Jinny Sandhú
DOB – 28 Sept 1989
JOE COFFEY
Name – Joseph Coffey
DOB – 22 May 1988
JOHNNY SAINT
Name – John Miller
DOB – 29 June 1941
JORDAN DEVLIN
Name – Jordan Devlin
DOB – 15 March 1990
JOSEPH CONNERS
Name – Joseph Conners Buckton
DOB – 28 May 1987
KAY LEE RAY
Name – Kayleigh Rae
DOB – 11 August 1992
KENNY WILLIAMS
Name – Alan Niddrie
DOB – Unknown
LEWIS HOWLEY
Name – Unknown
DOB – Unknown
MARCEL BARTHEL
Name – Axel Dieter Jr.
DOB –  8 July 1990
MARK ANDREWS
Name – Mark Andrews
DOB – 25 Jan 1992
MARK COFFEY
Name – Unknown
DOB – Unknown
NINA SAMUELS
Name – Samantha Allen
DOB – 17 Oct 1988
NOAM DAR
Name – Unknown
DOB – 28 July 1993
OLIVER CARTER
Name – Unknown
DOB – Unknown
PETE DUNNE
Name – Peter Thomas England
DOB – 9 Nov 1993
PIPER NIVEN
Name – Kimberly Benson
DOB – Unknown
RAMPAGE BROWN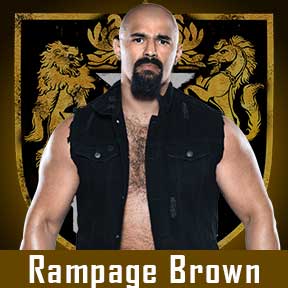 Name – Oliver Biney
DOB – 8 August 1983
RIDGE HOLLAND
Name – Luke Menzies
DOB – 29 May 1988
SAM GRADWELL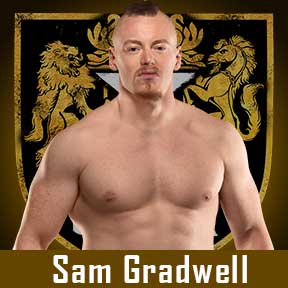 Name – Ricky J. McKenzie
DOB – 1 June 1991
SAM STOKER
Name – Unknown
DOB -Unknown
SAXSON HULEY
Name – Ross Cooke
DOB – 1 Feb 1988
SID SCALA
Name – Unknown
DOB – Unknown
TRENT SEVEN
Name – Benjamin Maurice Webb
DOB – 21 August 1981
TYLER BATE
Name – Unknown
DOB – Unknown
TYSON T-BONE
Name – Thomas Clifford
DOB – 9 June 1981
WALTER
Name – Walter Hahn
DOB – 20 August 1987
WILD BOAR
Name – Michael Hitchman
DOB – Unknown
WOLFGANG
Name – Barry Young
DOB – 3 Dec 1989
XIA BROOKSIDE
Name – Xia Brooks
DOB – 16 Oct 1999
---
See Also
---