How To Watch Gervonta Davis vs Héctor García, Streaming Details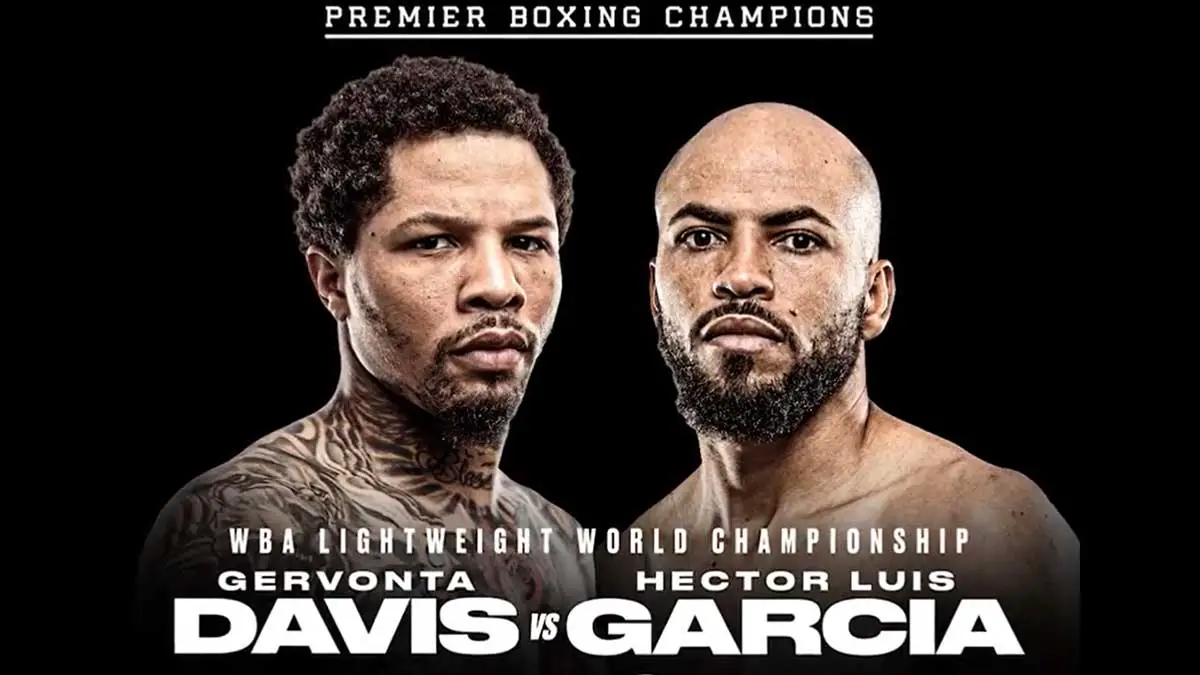 Gervonta Davis will start boxing's 2023 with a bang with a bout against Héctor García on January 7, 2023. Davis vs García event is not only the first major boxing event of 2023 but also the first major PPV event in any sport.
Gervonta Davis(27-0) comes off back-to-back defenses of his WBA(Regular) Lightweight title. He first defeated Isaac Cruz on December 5, 2021, via a unanimous decision. He was supposed to face Rolando Romero on that night, but that fight came in May 2022 when Davis was able to get a knockout in sixth round.
Héctor García(16-0-3) also comes into the bout with an unbeaten record. His last bout was for WBA Super Featherweight title on August 20, 2022, where he defeated Roger Gutiérrez. García's confidence would be sky-high due to this title win along with 3 other easy wins since the start of 2021.
How to Order Gervonta Davis vs Héctor García?
Davis is looking to get some ring time and made easy work of Héctor García before he shifts his focus on Ryan García's fight. Where can you watch online live streaming of Gervonta Davis vs Héctor García event? How to order this PPV?
The event is a Showtime PPV in United States which will be available via both online streaming and cable satellite PPV. You can check the below link to watch online streaming of Gervonta Davis vs Héctor García.
Gervonta Davis vs Hector Garcia PPV Price
The price of the Davis vs García PPV event, for both online streaming and satellite PPV, is $74.99. The price is in line with other major Boxing PPVs in the United States like Errol Spence Jr. vs Yordenis Ugas, Canelo Alvarez vs Gennadiy Golovkin, and others.
Davis vs Garcia In Other Countries
In United Kingdom, Davis vs Garcia will be available for streaming via Fite TV for £8.99. Fans in UK can check the event at the below link:
This event will be available via the Kayo Sports website and Main Event PPV in Australia for AUD 54.99.
The details for the broadcast of the event in other countries are not available as of this moment. But, you can check the above link from Fite TV to check whether the same link works in your country or not. Follow the site for live results from Gervonta Davis vs Héctor García on Saturday night.