WWE & UFC Officially Merge to Form TKO Group Holdings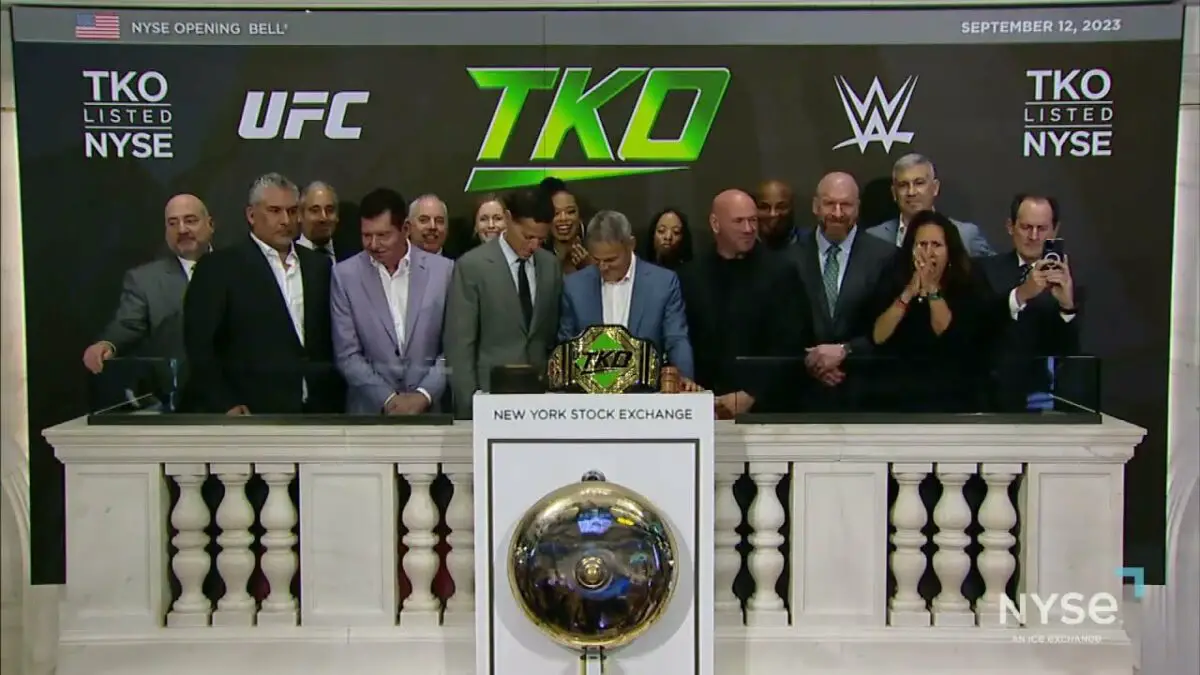 WWE and UFC are officially a part of one single company – TKO Group Holdings. 
The biggest wrestling entertainment company WWE and the MMA leader UFC officially announced on Tuesday that these two companies are finally merged to form TKO Group Holdings. This new public trading company has already begun trading on the New York Stock Exchange on Tuesday morning.
According to a release by TKO this newly formed company will serve more than one billion diverse young fans, reaching viewers in 180 countries, and will produce over 350 live events in a year. 
TKO also released two hype-up video packages and a trailer after closing the merger. This Monday night episode of Raw officially marked the end of McMahon's era of WWE and this Friday a new era will begin. 
Meet TKO Group Holdings, Inc. a premium sports, entertainment, and media company made up of @ufc and @WWE.

Join us in celebrating its listing of $TKO 🔔 pic.twitter.com/ZWEmyWGUCq

— NYSE 🏛 (@NYSE) September 12, 2023
TKO is estimated to be a $21.4 Billion company where Endeavor has 51% controlling interest whereas WWE shareholders have the remaining 49%. 
Here's to the next chapter, meet TKO! 💪@ufc @WWE pic.twitter.com/GlHsjExgtz

— TKO (@TKOGrp) September 12, 2023
Ari Emmanuel, the CEO of Endeavor serves as the CEO of the TKO Group as well, Mark Shapiro is the President and Chief Operating Officer, Andrew Schleimer is the Chief Financial Officer, and Seth Krauss is the Chief Legal Officer. 
Vince McMahon is the Executive Chairman of the Board which consists of 11 members which also consist of Ari Emmanuel, Nick Khan, and Mark Shapiro.