How To Watch WWE SummerSlam 2021 Online Live Streaming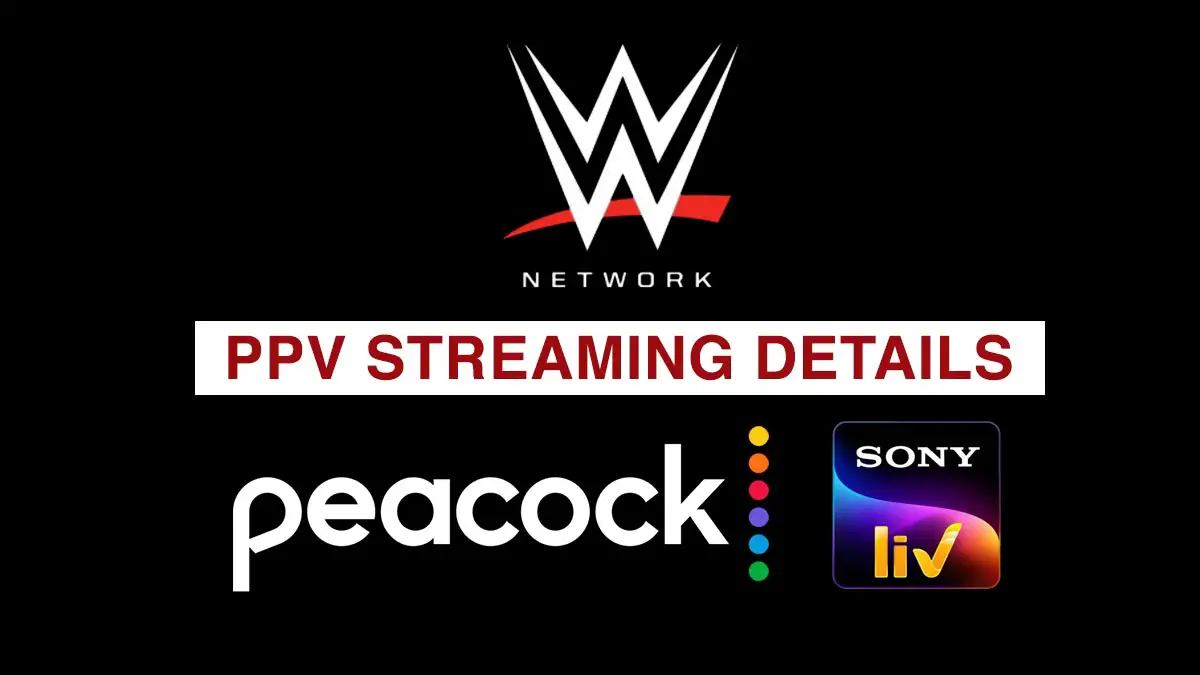 WWE is the most-watched pro-wrestling promotion in the world and the same goes for its PPVs. WWE airs at least one PPV or special event every month. WWE's next PPV is Summerslam 2021 which will be their first PPV as the touring returns. With the crowd back in the arena, the show has become a highly anticipated event.
Here is the complete guide for how and where to watch WWE PPVs like SummerSlam 2021, online live streaming details, date, start time, and price that you would need to pay for watching for the PPV.
WWE Summerslam 2021 Details
When is WWE Summerslam 2021? 21 August 2021.
What is the Start Time for WWE SummerSlam 2021? 8 PM EST/5 PM PST(Pre-show starts at 7 PM EST/4 PM PST).
WWE PPV Online Live Streaming on Peacock in United States
WWE Summerslam 2021 will be available on NBC's Peacock TV streaming service via mobile, tablet, and smart TV app, and website. WWE signed a deal with NBCU to transfer the WWE Network over to Peacock. This deal will mean all the WWE PPVs will air via Peacock TV in the United States.
What is the price for WWE SummerSlam 2021 PPV? The good news for WWE fans is that Peacock's Premium Plans start with just $5 per month. You can use this link to subscribe to Peacock TV to start a free 7-day trial.
How to Watch WWE PPV Online Live Streaming for Free in the United States?
As mentioned above Peacock offers a 7-day free trial for new customers in the United States. So, you can watch the complete SummerSlam 2021 PPV for free if you are a new subscriber for Peacock.
Also, Peacock TV is free for Xfinity and Cox users in the United States. So, if you are already a subscriber for either broadband service, you can enjoy the new WWE Network on Peacock TV for free.
SummerSlam 2021 Live Streaming Online in India
India is the second biggest market for WWE in terms of viewership. WWE PPVs like SummerSlam are available in India via Sony Ten 1 and Sony Ten 3 on cable TV.
For online streaming of SummerSlam 2021, you can check Sony LIV via its website and apps on mobile, tablet and smart TVs. Check this link for more details about free streaming of WWE PPV in India.
WWE PPV Live Streaming on WWE Network Worldwide
WWE PPVs like SummerSlam 2021 will be available via WWE Network Streaming service across the world apart from the US and India. The first month will be free for new subscribers on WWE Network in any part of the world.
In United Kingdom: WWE PPVs are available in the UK via WWE Network streaming service. You can subscribe to WWE Network if you are not a user of the service yet. The service provides a one-month free trial, so, you can watch SummerSlam 2021 for free till then. After the free trial, the subscription costs £9.99.
WWE PPVs are also available via BT Sports Box Office in the UK. The price of WWE PPV on BT Sports will be £29.99. You can also online stream SummerSlam 2021 live via BT Sports app after purchasing the PPV.
In Canada: In Canada also, WWE PPVs can be streamed via WWE Network app. New users will get one month of free trial and it will cost $9.99 per month after that. The show will also be available via other PPV providers in Canada. Roger Cable and Eastlink are two main PPV providers for WWE in Canada. You need to contact these service providers for more details.
Australia: Just like other countries, WWE PPVs will be available via WWE Network which will provide a free trial for the first month for new users. The PPVs will also be available via Main Event PPV provider in Australia.