The Rock Buys A House For UFC Fighter Themba Gorimbo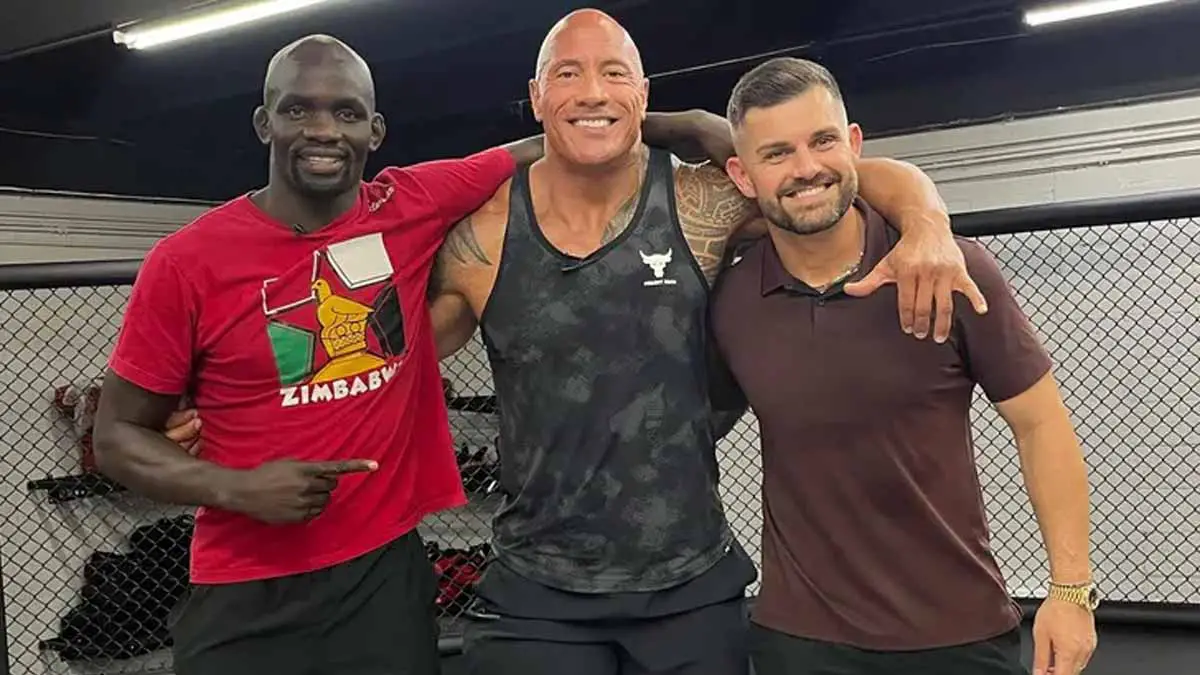 The Rock surprised Themba Goribo by gifting him a house in Miami.
Rock surprised UFC Fighter Themba Gorimbo previously. This surprise encounter came after Gorimbo shared that he had only $7 in his bank account before securing his first win at UFC Vegas 73. The Rock then made a surprise visit to Gorimbo last week.
The Rock also shared the video from this visit on his Twitter account where he gifted Gorimbo with a house in Miami, FL. He also talked about his own struggles. He mentioned that he went from having only $7 to becoming one of the most prominent figures in WWE and Hollywood.
Welcome home @TheAnswerMMA
You and your family enjoy your new house brother.
Lights are on.
Bills are paid.
Keep your "My Reason" list close, keep taking care of your people and I'm honored to play a very, very small role in your $7 bucks journey.
$7 bucks.
I've been there… pic.twitter.com/rSyC7EiD5I

— Dwayne Johnson (@TheRock) August 3, 2023
Themba Gorimbo has also announced that he would be put his fighting kit up for auction to raise funds for the support and construction of a water well in his hometown of Zimbabwe. Gorimbo also showed his "reasons list" which included the reasons he fights like his village, his family, and other things.
Rock encouraged Gorimbo to continue his fight journey and keep his reasons list close and take care of his family. This is not the first time The Rock gifted someone a house. He also gifted his cousin and WWE Star Tamina with a house.
Themba Gorimbo signed with UFC earlier this year and debuted in February against AJ Fletcher. His recent fight was against Takashi Sato at a UFC Fight Night event on May 20, 2023, where he won by Unanimous decision.