Gervonta Davis vs Ryan Garcia Sells 1.2 Million PPV, $22 Million Gate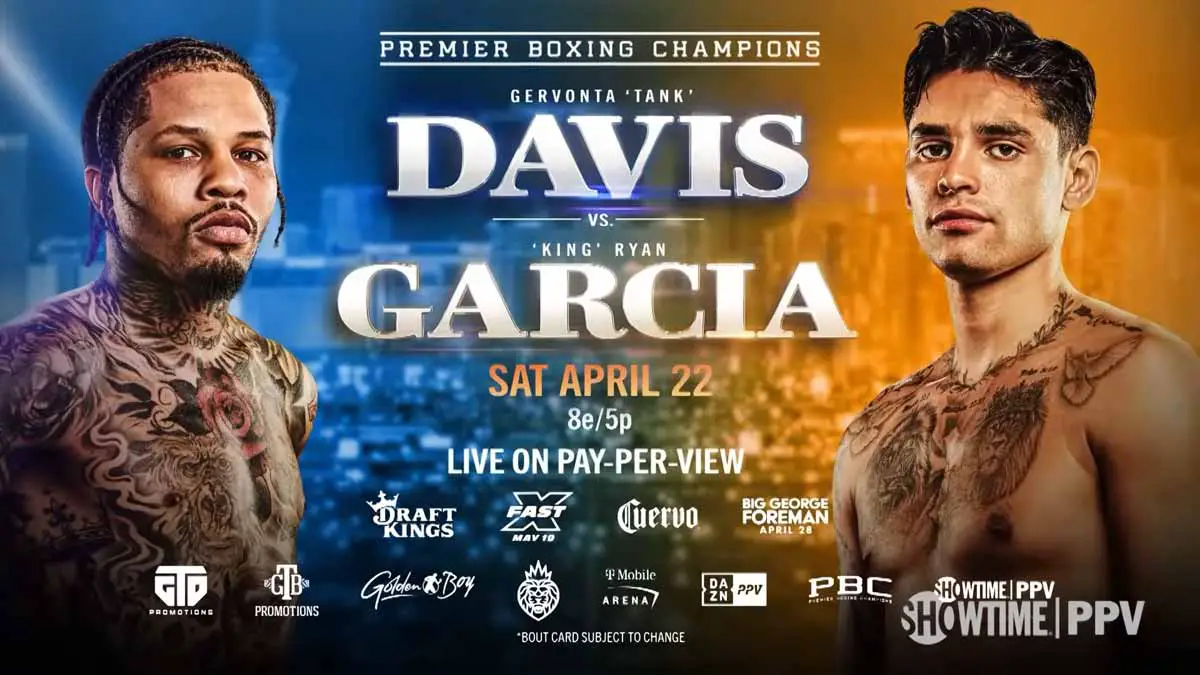 Gervonta Davis vs Ryan Garcia lived up to the billing of superfight in financial terms with a massive gate and PPV buys numbers.
Adam Stern of Sports Business Journal reported that Davis vs Garcia event did more than 1.2 million pay-per-view buys. The event was available on Showtime and Dazn streaming for online streaming and through cable and satellite PPV providers. As the numbers will take a few weeks to be finalized, it is expected that the final figure could be significantly more than 1.2 million.
Regardless, this is a significant increase in PPV numbers for Gervonta Davis, who had 200,000 to 250,000 buys in all of his previous PPV events. Ryan Garcia was headlining a PPV for the first time.
Total PPV revenue from various countries could exceed $100 million figure. The event was a PPV in Canada, Australia, New Zealand and Germany, along with being available around the world on Dazn Streaming.
On top of this, Davis vs Garcia event also generated a gate of $22.8 million at T-Mobile Arena in Las Vegas in ticket sales. This is the fifth-highest gate in Las Vegas history for any event. Mayweather vs Pacquiao's $72.2 million gate remains the highest in Las Vegas.
Gervonta Davis defeated Ryan Garcia via seventh-round TKO in their 136 lbs catchweight bout at the event. The event featured David Morrell Jr. knocking out Yamaguchi Falcao in the first round in the co-main event of the PPV.