Roman Reigns vs Kevin Owens Set for WWE Royal Rumble 2023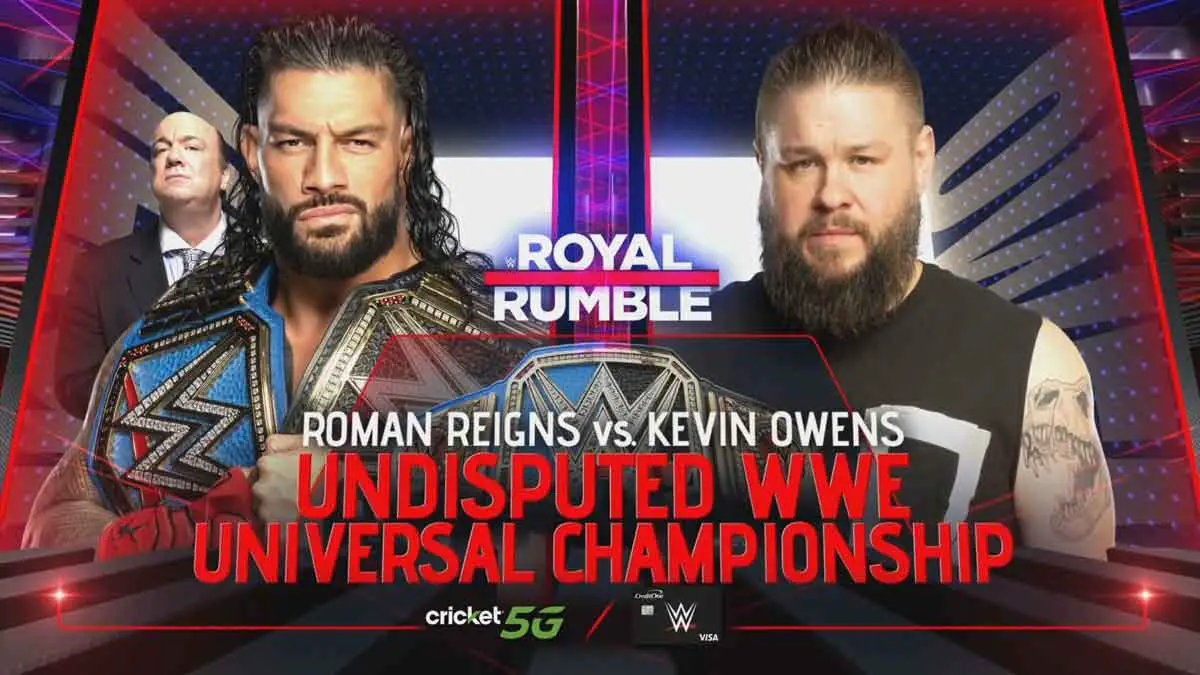 Roman Reigns vs Kevin Owens match for Undisputed WWE Universal Championship is announced to take place at WWE Royal Rumble 2023 event.
Universal Champion Roman Reigns appeared on SmackDown this week with the rest of the Bloodline. He addressed the loss in a tag team match last week when he teamed up with Sami Zayn to fall to John Cena and Kevin Owens. This was Roman's first loss in over three years.
As Roman was blaming Sami for the loss, Kevin Owens interrupted him and told Roman that Owens is actually Roman's problem. Owens told Roman to deal with him and put his Universal Championship on the line at Royal Rumble. Roman agreed to face Owens at Royal Rumble which was later confirmed by WWE.
This will be the third time Kevin Owens and Roman Reigns will face off at Royal Rumble for Universal Championship. The first match between them came in 2017 when Royal Rumble took place at Alamodome, the same location as this year's Royal Rumble event.
That match was a No Disqualification match with Owens defending the Universal title against Roman. Chris Jericho was suspended above the ring in a shark cage during the match. Owens retained the title after Braun Strowman put Roman through the table with a chokeslam and a running powerslam.
Their second encounter came in 2021 when Roman defended the title against Owens in a Last Man Standing match. Roman retained the title in that match after putting Owens in a Guillotine choke. Prior to that, Owens had put Roman in handcuffs with a lightning trell and Roman had to hit the referee to stop the countdown.
Prior to their showdown at this year's event, Kevin Owens will have to first deal with Sami Zayn as former best friends collide in a singles match next week. Keep tuned in for more news and updates.