McIntyre & Goldberg Announced for Go-Home Royal Rumble Edition of RAW
Goldberg and Drew McIntyre are set to appear on the next episode of WWE RAW.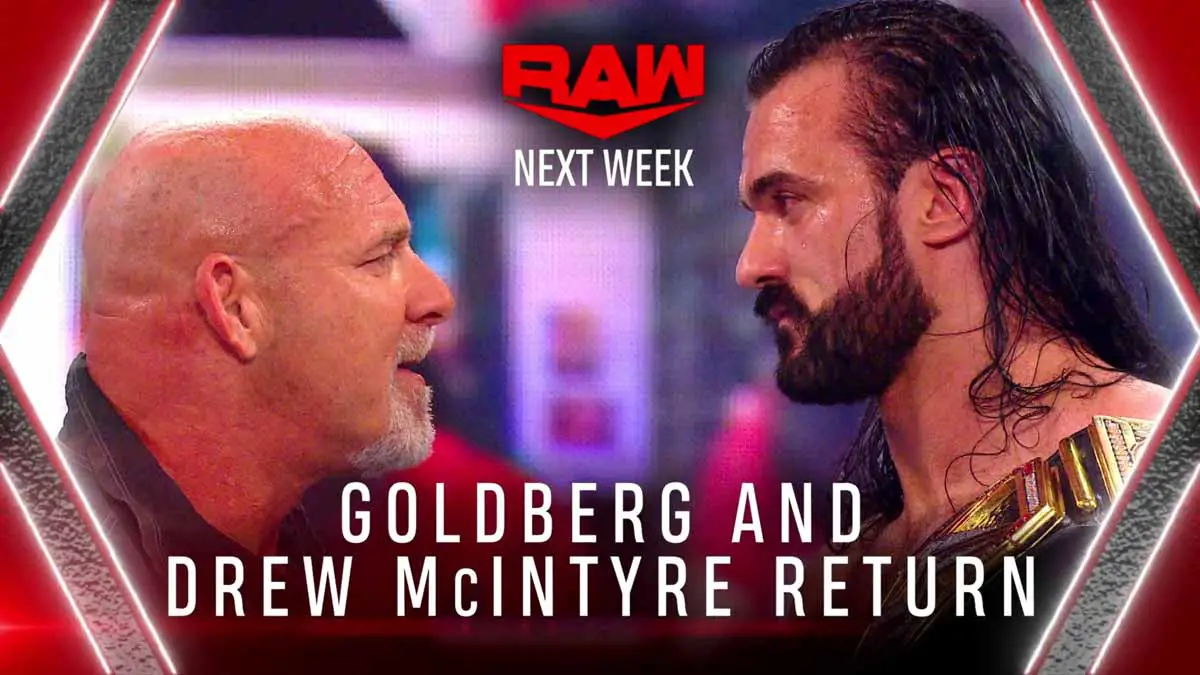 WWE announced that WWE Hall of Famer Goldberg and WWE Champion Drew McIntyre both will be present on the go-home Royal Rumble episode of WWE RAW. Goldberg will challenge McIntyre for the WWE title at Royal Rumble 2021 PPV.
This will be McIntyre's first appearance on Monday night RAW since he was found positive for COVID-19. McIntyre made an announcement on tonight RAW via pre-taped video. In the video, he said he would be returning to RAW next week and also invited Goldberg to appear on that show.
Later in the show, WWE officials confirmed that Goldberg will also appear on the Royal Rumble go-home episode of RAW.
Goldberg made a surprise appearance on the RAW Legends night two weeks back after McIntyre was able to retain his title against Keith Lee. Goldberg walked to the ring, confronted McIntyre, and issued a challenge for the WWE Championship match at the Royal Rumble 2021 PPV.
McIntyre was not able to give an in-person appearance during last week's episode of Monday Night RAW due to his Covid-19 report. But a pre-taped video was played on the screen, in which we saw McIntyre accepting Goldberg's challenge for the WWE Championship match. He also provided an update on his condition. He mentions that he has not experienced symptoms of Covid-19.
Tonight's Raw featured a Dirt Sheet segment with a McIntyre impersonator and Gillberg appearing as The Miz and John Morrison's guests. The Miz said neither McIntyre nor Goldberg will come out with the title from Royal Rumble because he is going to cash in his Money in the Bank briefcase and become WWE Champion.