Drew McIntyre vs Goldberg Now Official For Royal Rumble 2021
WWE Championship match between Drew McIntyre and Goldberg is not confirmed for WWE Royal Rumble 2021 PPV.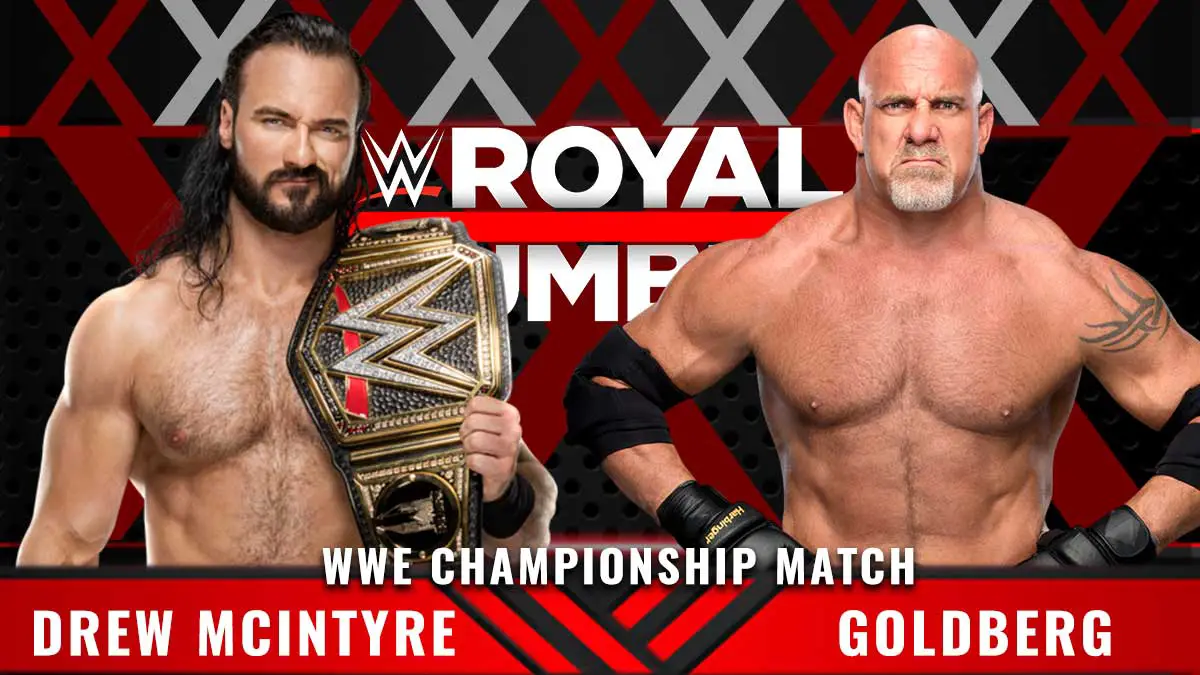 WWE Champion Drew McIntyre was not present on this week's RAW episode after being tested positive for Coronavirus. McIntyre only appeared via pre-recorded video and accepted Goldberg challenge for the title match at this year's Royal Rumble PPV.
McIntyre said he respects and admires Goldberg, a member of WWE Hall of Fame, for his excellent career, but Goldberg does not know anything about being WWE Champion. McIntyre also mentioned how Goldberg is 20 older than him and he did not originally want to face Goldberg, but Goldberg has disrespected him by shoving him.
Last week at RAW Legends Night, Drew McIntyre successfully defended his WWE title against Keith Lee in the main event match. Goldberg appeared to cut-off McIntyre's post-match promo and accused McIntyre of disrespecting the WWE Legends.
Goldberg then challenged McIntyre for a title match at Royal Rumble PPV. The night ended with Goldberg pushing McIntyre to the ground after he refused to consider the challenge.
This will be Goldberg's first match since he dropped the Universal Championship to Braun Strowman at WrestleMania 36.
This will also be only the fourth match to be confirmed for Royal Rumble 2021 PPV. The men's and women's Royal Rumble, and the Universal Championship match between Roman Reigns and WWE official Adam Pearce are the only other matches announced for the event till now.