Goldberg Appears to Challenge McIntyre for Royal Rumble
WWE RAW Legends Night ended with Goldberg appearing to challenge Drew McIntyre for the WWE Championship match at Royal Rumble 2021.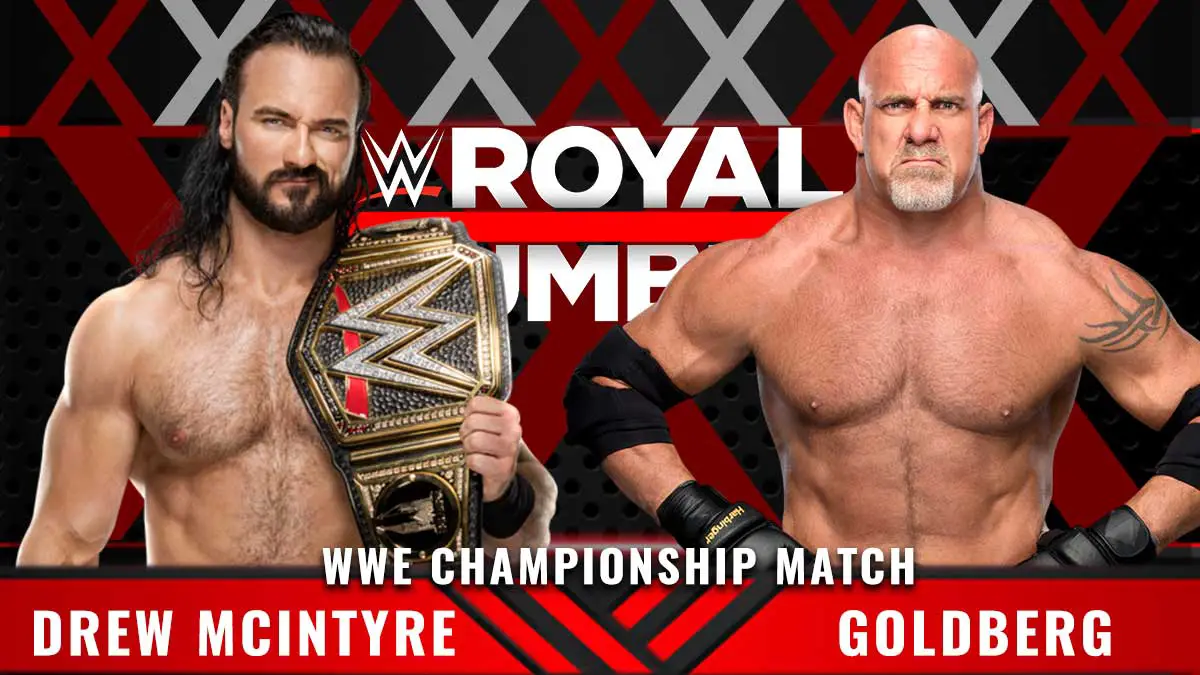 WWE RAW Legends night was a big night for WWE Champion Drew McIntyre. He got praised by Hulk Hogan for the way he carried the company during the COVID-19 pandemic and then had a brutal encounter with Keith Lee. But his night ended with getting in the face of WWE Hall of Famer Goldberg.
Goldberg appeared after Drew McIntyre was able to defeat Keith Lee to retain his WWE Championship title in the main event match of RAW 4 January 2021 episode. He walked out to the ring and told McIntyre that he lacked respect towards WWE Legends.
Goldberg continued that McIntyre thought Legends are just a bunch of tired old men and women, who he is better than when they were in their primes, and not one of them pose a threat to him. Goldberg then went on to declare that he is coming for McIntyre and challenged him for the WWE Championship match at Royal Rumble 2021.
Drew replied to Goldberg that he is wrong on the respect thing, but fighting Goldberg would be like fighting his own dad. As Drew dropped the mic, Goldberg shoved him down. McIntyre quickly got up and got into his face to end the night.
The match for Royal Rumble is yet to be confirmed.
The development would have definitely caught all the fans with a shock. Up until a few days ago, the rumors were going around about the Roman Reigns vs Goldberg match for WrestleMania. However, with Goldberg in line for WWE title at Royal Rumble, it looks like that rumor was definitely a farce.