WWE Hell in a Cell 2019 – Match Preview and Predictions
WWE Hell in a Cell 2019 – Match Preview and Predictions – Page 2
Roman Reigns and Daniel Bryan vs Bludgeon Brothers(Erick Rowan and Luke Harper)
Preview- Roman Reigns' accident storyline was one of the most convoluted WWE storylines in recent times. And it did not necessarily help many people- nither creative team, not WWE and SmackDown as a product for that much. But it is turning out to be pretty good for the Bludgeon Brothers. Rowan has now had wins over Roman Reigns and Daniel Bryan and Luke Harper got to return to WWE TV after being on the sideline for more than a year.
Against them will be the unlikely pairing of Roman Reigns and Daniel Bryan, who will be teaming up more as a necessity than their will. Roman was actually planned to feud with Daniel Bryan at the start of this storyline before it became confusing. I wonder if it is still the plan.
Prediction- I don't wonder, I believe that Roman vs Bryan is the main feud all this while. and Bryan will reveal his true plan when he would turn on Roman during the match, leading them to lose the match. Bludgeon Brothers will be taking the win here.
Becky Lynch(c) vs Sasha Banks – Hell In A Cell, WWE RAW Women's Championship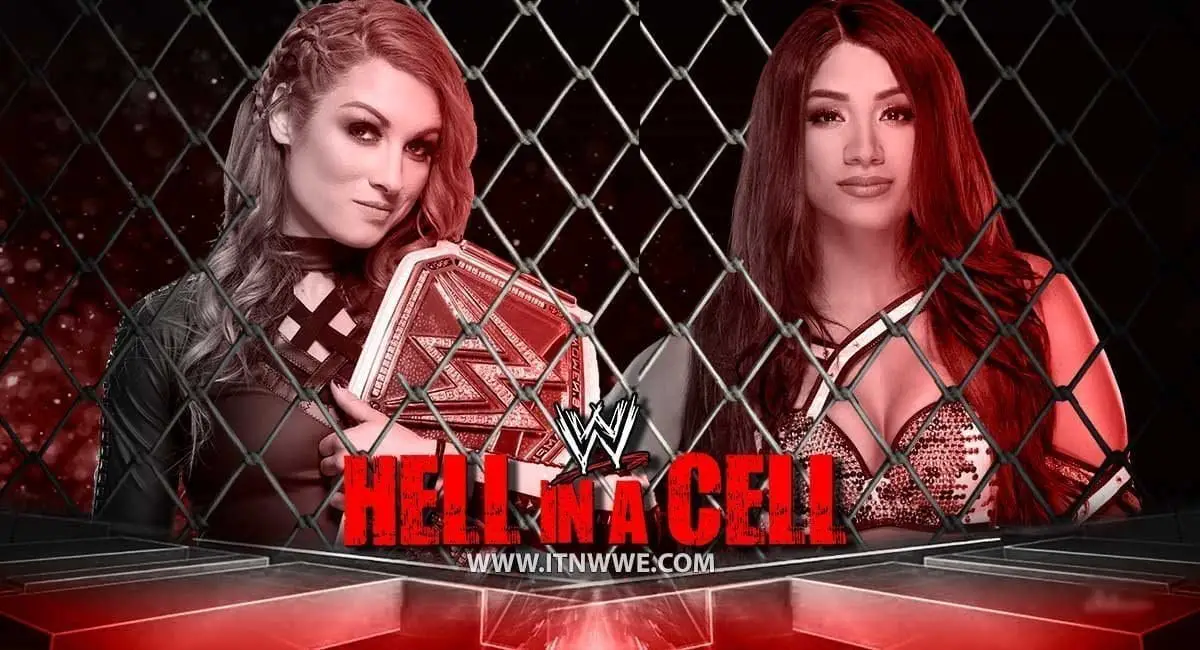 Preview- Ever since his return after SummerSlam, Sasha Banks has turned out to be the perfect foe for Becky Lynch. After the program with Lacey Evans, Becky's title reign was turning downside. The short feud with Natalya did help to resurrect it a bit but since she has got involved with Sasha, Becky's popularity has returned to the level it was at WrestleMania.
The promo war, the twitter war, the brawling. On every turn, these two seem to be on the same level. In the 9 matches between them at WWE main roster, Sasha has won five(1 by DQ at Clash of Champions), while Becky only has one win. Three times their contest ended in a draw with double pins and count-out. Their match at Clash of Champions was certainly the best match of the night but without a decisive winner. But that could not be the case at Hell in a Cell.
Prediction- Sasha seems to be reborn since her return but it's hard to see Becky Lynch losing the title. Especially after that segment with the Rock at SmackDown's Fox Debut.