Roman Reigns Daniel Bryan SummerSlam 2019 Clash Likely Canceled
The planned SummerSlam 2019 match between Roman Reigns and Daniel Bryan is likely to be canceled to let the storyline to play its course.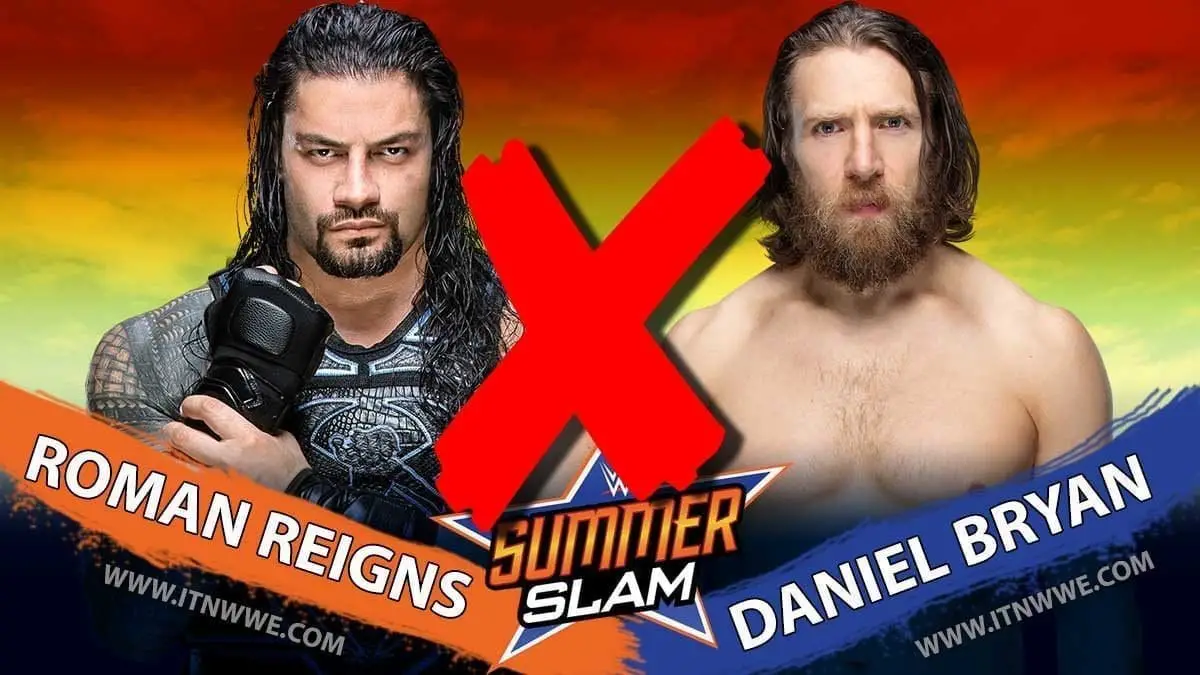 PWInsider is reporting that Roman Reigns may not wrestle at SummerSlam at all this Sunday. The latest information coming out of WWE is that the planned Reigns vs Bryan match will likely be dropped. Instead, WWE will play out some sort of angle that will take their storyline further.
Brad Shephard on 'Oh You Don't Know!' has informed a similar thing. He noted that this week's SmackDown episode was rewritten completely as Vince McMahon was not sure about how he wants to take the Roman Reigns-Daniel Bryan angle further. At one point, a singles match between Reigns and Rowan was supposed to take place. But it later changed to a tag team match between Roman Reigns and Samoa Joe vs Rowan and Daniel Bryan.
Samoa Joe would have turned face with this match, which would have been a major development for him. There have been some speculations that this tag team match was to take place at SummerSlam. But now, it seems unlikely to happen. With the Roman Reigns vs Daniel Bryan SummerSlam match also likely to be canceled, some sort of angle will be shown instead to play out more of the storyline between them.
Roman Reigns was subjected to two attacks at SmackDown last week and then at RAW this week. Last night at SmackDown, Buddy Murphy, when pressed by Roman, revealed that he saw Rowan at one of the accident sites. Meanwhile, WWE has uploaded a video where Daniel Bryan has denied that Rowan was involved in any attack against Roman Reigns.