Edge on Roman Reigns: He is Wrestling's Thanos!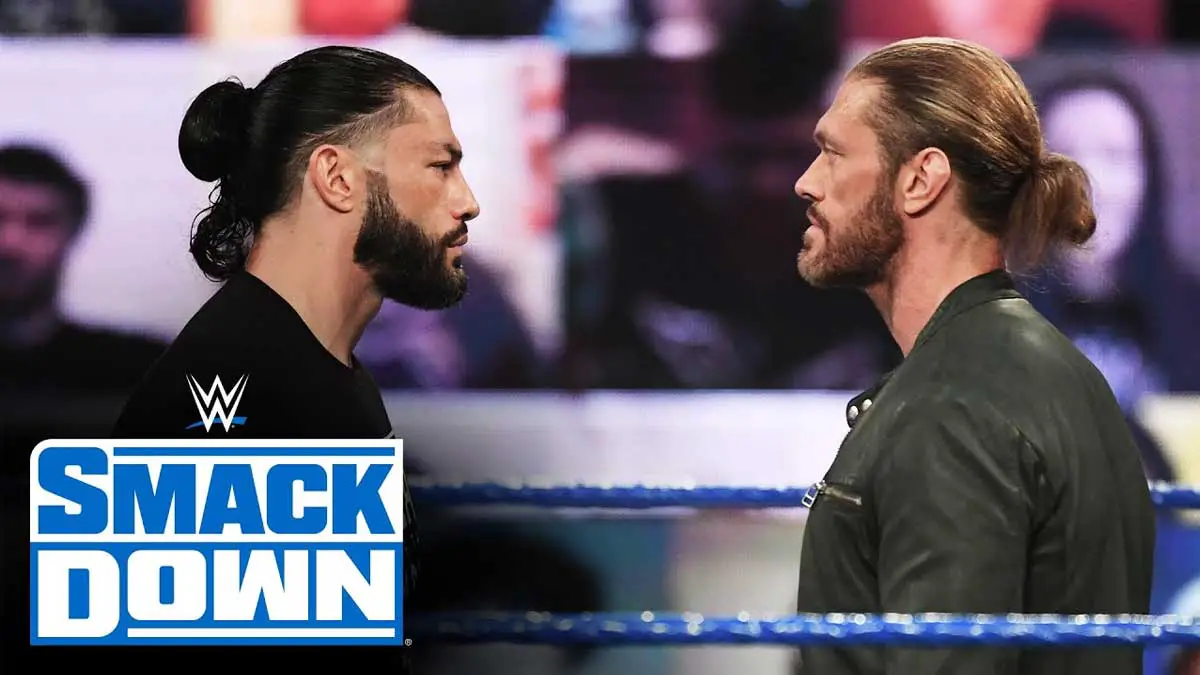 WWE Hall of Famer Edge joined WWE Now India in an exclusive interview to promote his WrestleMania 37 match. (Full video at the bottom of this article).
Edge returned to the WWE ring after nine years at Royal Rumble 2020. Since then, he had two PPV matches against Randy Orton, suffered a tricep injury, recovered, and came back to win the Royal Rumble in 2021. Edge was asked about what he has to say about his return to the ring and the journey so far since return.
Edge replied that he wanted to come back at his best form and not just as a shell of his former self.
"I think more than anything, at first, I just had to realize that I could still do this at the level that I wanted to do it. I didn't wanna come back and just be a shell of my former self for kind of the old band you see that's just doing the greatest hits. I didn't wanna do that, I wanted to come back and be able to contribute and really try and help. I didn't know that that would mean I'd end up in a main event of WrestleMania."
Edge added that main eventing WrestleMania should be the goal for everyone whether it is a newbie or a seasoned star like himself.
"That should be the goal for everyone. Whether you're returning after nine years or whether you've been in the industry for nine months, your goal should be I wanna be in the main event of WrestleMania because if that's not your goal then you should probably get out of the way."
Edge won the men's Royal Rumble match for 2021 and decided to challenge Universal Champion Roman Reigns at WrestleMania 37. To his dismay, Daniel Bryan was later added to the match to make it a triple threat affair.
When talking about this match, Edge pointed out that all three competitors in the match have different styles and characters which is an intriguing prospect.
What I find really interesting about this match is that it's three completely different styles. And that's intriguing because a lot of times, the styles make matches.
So you have Daniel Bryan, who knows jujitsu. He knows different forms of martial arts. He brings a lot to the table plus he never quits.
And then you have Roman Reigns who is like the Wrestling's Thanos. He just has such confidence right now in his ability that whatever is in his way he is gonna go through it.
And my mentality is I'm always thinking. So when I'm in the ring, I always pride myself on being about four steps ahead. So when everyone else is thinking about that I'm already on to that, what I see happening next. I mean that also says it's gonna be a really hard match because you have three very, very stubborn men.
When talking about his wife and WWE Hall of Famer Beth Pheonix, Edge mentioned how the NXT commentator really understands why he wanted to come back. Edge also revealed that he got her support fully in his return to the ring just like his mom supported at the start of his career.
"What's so amazing about it is that I'm with someone who truly, truly has an understanding of why I wanted to come back, who totally gets it. And didn't question me. And I think [this was] very similar to when I first said I wanted to be a wrestler and how supportive my mom was, she was like, yeah, do it, do it. Don't look back. And you go – Mom, I wonder if I would have been good at that. My mom was like, do it. And Beth, when this all started to happen, she was – do it. Do it. You will blow minds."
Edge vs Roman Reigns vs Daniel Bryan will be the main event match at night 2 of WrestleMania 37. You can check this link for the complete match card and storyline from Wrestlemania.
If you are using any quotes from this article, please credit WWE Now India and give a h/t to this article or itnwwe.com.