Edge Wins Men's Royal Rumble 2021
WWE Hall of Famer Edge has won the 2021 men's Royal Rumble match to earn himself a world title match at WrestleMania 37.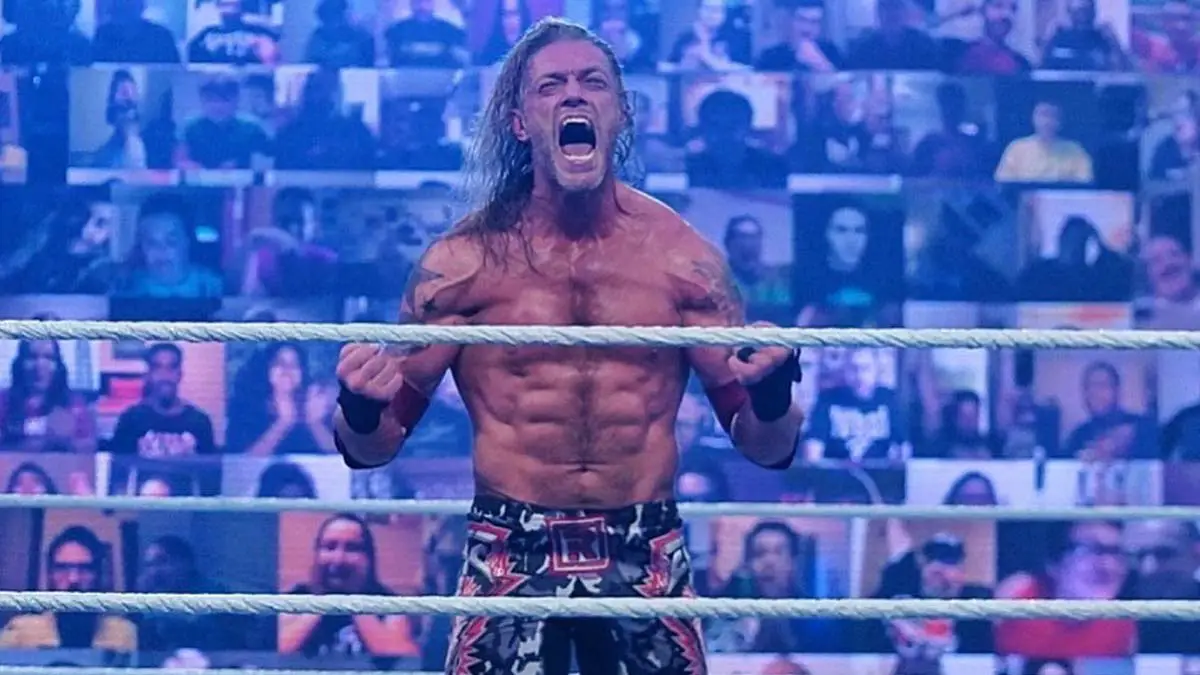 As announced on FS1's WWE Backstage, Edge and Randy Orton kicked off the match as the first two entrants for the men's Royal Rumble match. The two brawled before Orton could even hit the ring, and Edge eventually planted him on the commentary table by countering an RKO with an Education. Orton was then helped to the back after limping with a leg injury.
Edge had a great help during the match when his former Tag Team Partner Christian entered the match. The two combined quite a few times to take care of many threats. Seth Rollins, Braun Strowman, Edge and Christian were the four men seen in the ring at last.
Strowman put Edge on the apron from where Edge was trying to pull Strowman out. Christian came from behind to push Strowman out. However, it was Rollins who was able to throw both Christian and Strowman out.
Edge then dodged a Curb Stomp and eliminate Rollins in what seemed to be a win for Edge. However, Orton returned the next moment and hit an RKO. Edge then countered Orton's Irish Whip at the last second to throw him out of the ring and win the match.
You can check this link for full results and updates from WWE Royal Rumble 2021 PPV.
Edge lasted for 58 minutes 30 seconds in the match. This is the third time that someone entered that number 1 entrant won the men's Royal Rumble match. Shawn Michaels in 1995 and Chris Benoit in 2004 are the other two instances of #1 entrants winning the Royal Rumble.
This is Edge's second Royal Rumble win. His earlier win came exactly 11 years ago on 31 January 2010 at in Atlanta, GA, where he won after entering the match at number 29. Edge went on to defeat Chris Jericho at WrestleMania 26 to win the World Heavyweight Championship. That reign lasted for more than a year till Edge's retirement after WrestleMania 27 in 2011.