WWE SummerSlam 2021: Lashley Injures Goldberg's Knee, Forcing Referee Stoppage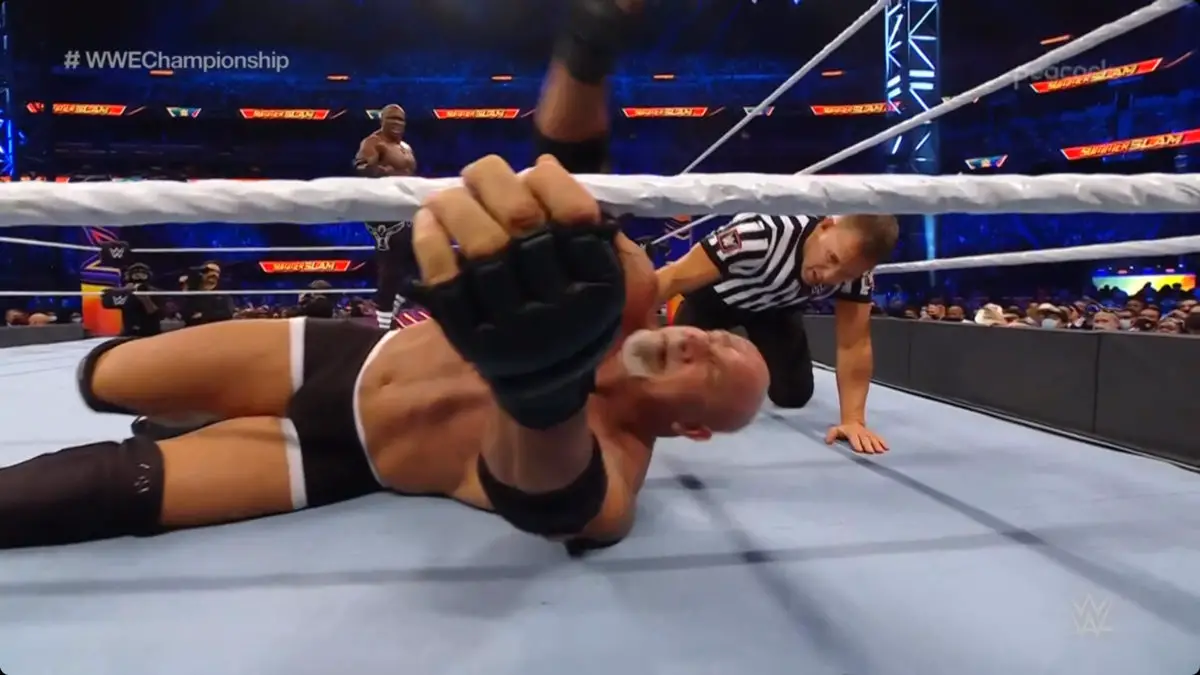 Bobby Lashley defeated Goldberg to retain his WWE Championship at SummerSlam 2021 PPV.
The match was set up after Goldberg confronted Lashley a few weeks back at RAW. In the last few weeks, Goldberg's son also got involved in the build-up as MVP warned him to pull Goldberg out of the match.
In the second last match of the event, Goldberg started with a headbutt and body slam. But Lashley took control after countering a jackhammer. During the match, MVP hit Goldberg's knee with his cane, and then Lashly continuously targeted it. Goldberg became physically unable to compete, and hence it forced the referee to stop the match.
After the match, Bobby Lashley brutally assaulted Goldberg's injured knee with a chair. The latter's son tried to save Goldberg but Lashley put him in the Hurt lock as well.(Check the summerslam 2021 live blog here).
MVP quickly picked up the mic and tried to defend the actions of Lashley. Goldberg is furious over Lashley's actions and it seems like their feud is far from being over. If Goldberg gets cleared to compete, then the fans can expect a rematch between them at Crown Jewel PPV in Saudi Arabia.
A few days back, Goldberg confirmed that he has only two matches left in his contract. So, now it will be interesting to see who he will face in these last two matches.