List of Bianca Belair WWE WrestleMania Matches, Win-Loss Record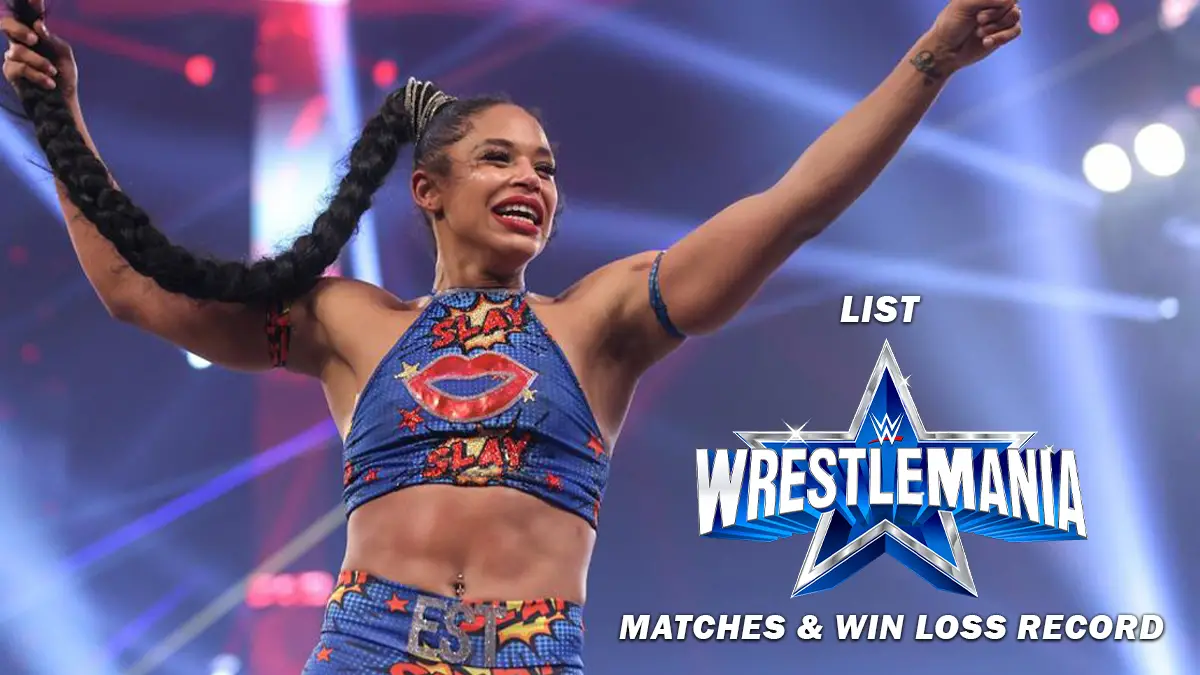 Bianca Belair has turned out to be the latest woman to carry the flag of the WWE women's division. While Bianca only had a handful of WrestleMania matches so far, she became one of the first two African American women to headline the WrestleMania event in 2021. Three times she has competed for the women's championship. But, who has she faced so far at the grandest stage of them all? Below is the entire list of Bianca Belair WWE WrestleMania matches along with her win-loss records. 
Bianca Belair Wrestlemania Win-Loss Record
Bianca Belair has taken part in 4 WrestleMania matches so far and has managed to win three of them. All her wins have come in World title matches so far. The one loss for Bianca was in Battle Royal while she was still in NXT.
| Matches | Win (%) | Loss (%) |
| --- | --- | --- |
| 4 | 3(75%) | 1(25%) |
1- WrestleMania Women's Battle Royal – WWE WrestleMania 34
Bianca Belair made her WrestleMania debut at WWE WrestleMania 34's kick-off show during the WrestleMania women's battle royal. She was one of the participants from NXT. Belair didn't get to showcase much of her skills during this match and was eliminated early. In the end, Naomi won the match after hitting Bayley with the rearview to eliminate her.
Winner – Naomi
2- Bianca Belair vs Sasha Banks – SmackDown Women's Championship – WWE WrestleMania 37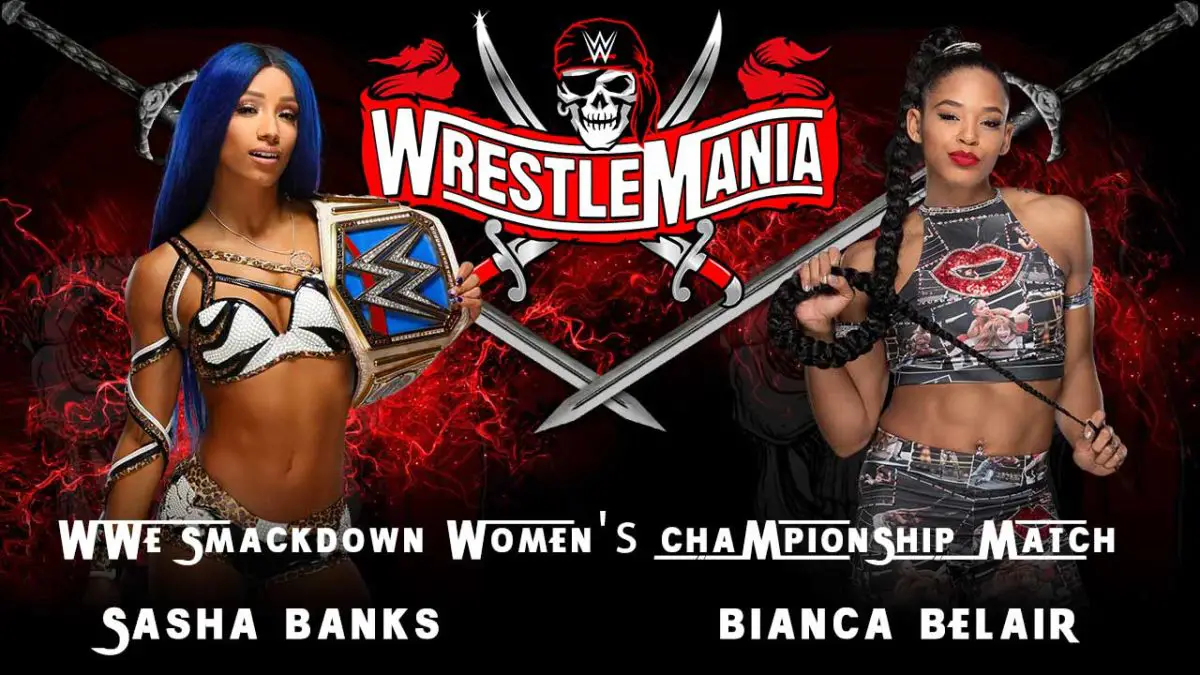 Bianca Belair won the 2021 women's Royal Rumble match after entering at #3. She earned herself an opportunity to face the champion of her choice at the grandest stage of them all. She interacted with the champions of all three brands for a few weeks before eventually challenging Sasha Banks for a match at WrestleMania 37. During this feud, the two tried to win the WWE women's tag team titles but failed twice. It progressed as a friendly feud until Sasha finally turned on Bianca. 
This match was a dream come true for both Sasha Banks and Bianca Belair as it headlined the first night of WWE WrestleMania 37. It also turned out to be one of WrestleMania's best women's matches. Both these women used several different moves in their arsenal. Sasha Banks survived a thunderous 450 splash where as Belair managed to escape from Banks statement. In the ending moments of the match, Sasha blocked Bianca's KOD before grabbing her braid. It made Bianca angry, and she went on to use her braid to hit Sasha Banks before finishing the match with the KOD to win SmackDown Women's Championship for the first time in her career.
Winner – Bianca Belair(Wins – 1, Losses – 1)
3- Bianca Belair vs Becky Lynch – Raw Women's Championship – WWE WrestleMania 38
The feud between Becky Lynch and Bianca Belair started when Becky Lynch made her surprise return at SummerSlam 2021 and defeated Bianca Belair in just 26 seconds to win the SmackDown Women's Championship. After the draft, Lynch traded titles with Charlotte Flair and became the RAW Women's Champion. On the other hand, Belair was trying to get an opportunity to face Lynch, but she failed to win the Royal Rumble match for the second time. Bianca Belair eventually won the women's Elimination Chamber match and became the #1 contender for RAW Women's Championship at WrestleMania 38. During the feud, Becky tried to cut Bianca's braid, but the latter cut her hair instead. The match was built up as a match between the only two women ever to win the WrestleMania main event. 
The hype for this match was quite high and it actually delivered. Becky Lynch tried to repeat to repeat what happened at SummerSlam earlier and hit Bianca with the Manhandle slam within a minute. However, this time it wasn't enough to pin Bianca. Becky Lynch also managed to put Bianca into Dis-Arm-Her but the latter managed to reach the ropes. Outside the ring, Lynch hit Bianca with another Manhandle slam on the top of steel steps, but Bianca Belair was able to beat the count. Bianca then gained some momentum and eventually hit Becky with KOD to get the pinfall and win the RAW Women's Championship.
Winner – Bianca Belair(Wins – 2, Losses – 1)
4- Bianca Belair vs Asuka – Raw Women's Championship – WWE WrestleMania 39
After retaining her title against Alexa Bliss, Bayley, and Becky Lynch, Bianca Beliar left with no opponent. As a result, a #1 contender women's Elimination Chamber match was booked which was won by Asuka. The latter recently returned to her old roots and became more violent than ever. Now, Bianca Belair will defend her RAW Women's Title against Asuka at WWE WrestleMania 39. Is Bianca ready for Asuka?
Winner – Bianca Belair