Evander Holyfield & Tito Ortiz Face Medical Suspensions After KnockOut Triller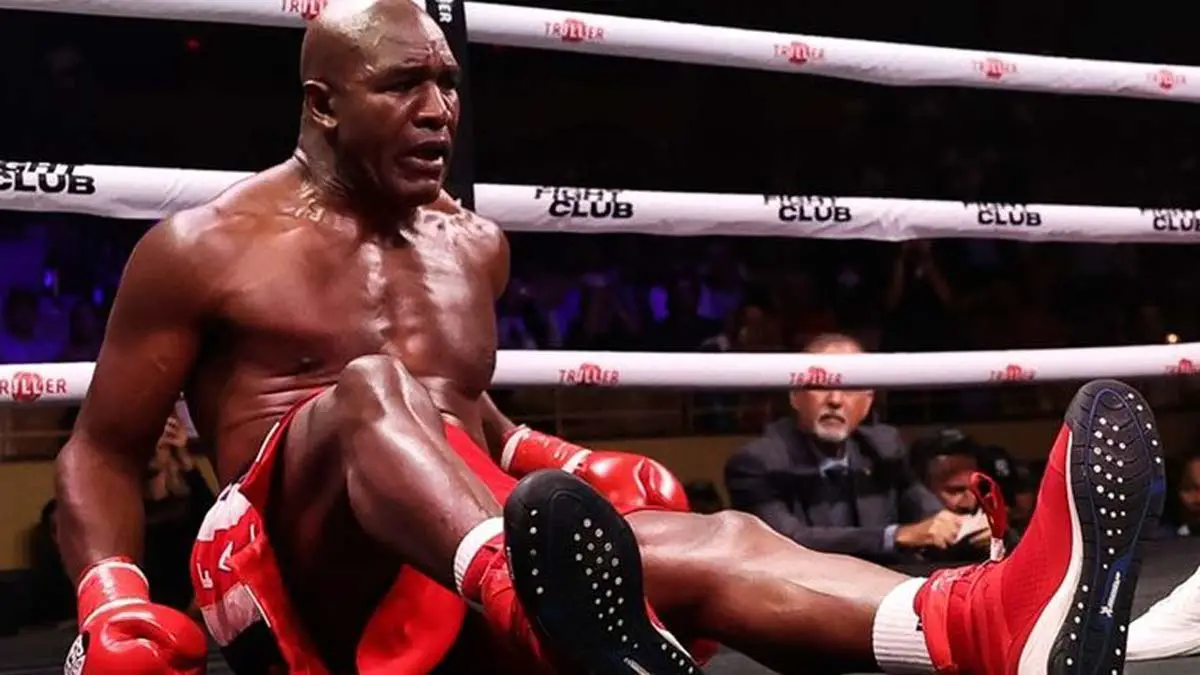 Evander Holyfield and Tito Ortiz face medical suspensions after knockout losses at the Triller Fight Club PPV.
Holyfield vs Vitor Belfort main evented Triller's Boxing PPV event on September 11. This main event lasted for only 109 seconds as Belfort registered a quick knock-out victory over Holyfield. The match was later revealed to an exhibition bout after Triller failed to get approvals for Holyfield to step in the ring.
The event also featured another exhibition match between two former UFC champions- Anderson Silva and Tito Ortiz. Their match won't even last for 109 seconds. Silva dodged several attacks of Ortiz and then knocked him out cold in 88 seconds only. 
On Wednesday, MMA Junkie got the list of medical suspensions from the Florida Department of Business and Professional Regulation. According to this list, Vitor Belfort and Anderson Silva faced no suspensions whereas Evander Holyfield and Tito Ortiz will be out of action for 30 days and 60 days respectively. 
Below is the medical suspension list of all the four fighters
Vitor Belfort: No Suspension
Evander Holyfield: Suspended for 30 days
Anderson Silva: No Suspension
Tito Ortiz: Suspended for 60 days
It was clear that Holyfield, being 58 years old, was not the boxer that we saw in his prime. So, it will be interesting to see if returns to the ring again ever.
Ortiz, on the other hand, is already calling out Logan Paul for a fight despite getting embarrassed by Anderson Silva. Keep tuned in for the updates if Ortiz manages to get either of Paul Brothers to fight him.