KSI Doubts Tommy Fury Fight Will Happen Due to Contract Issue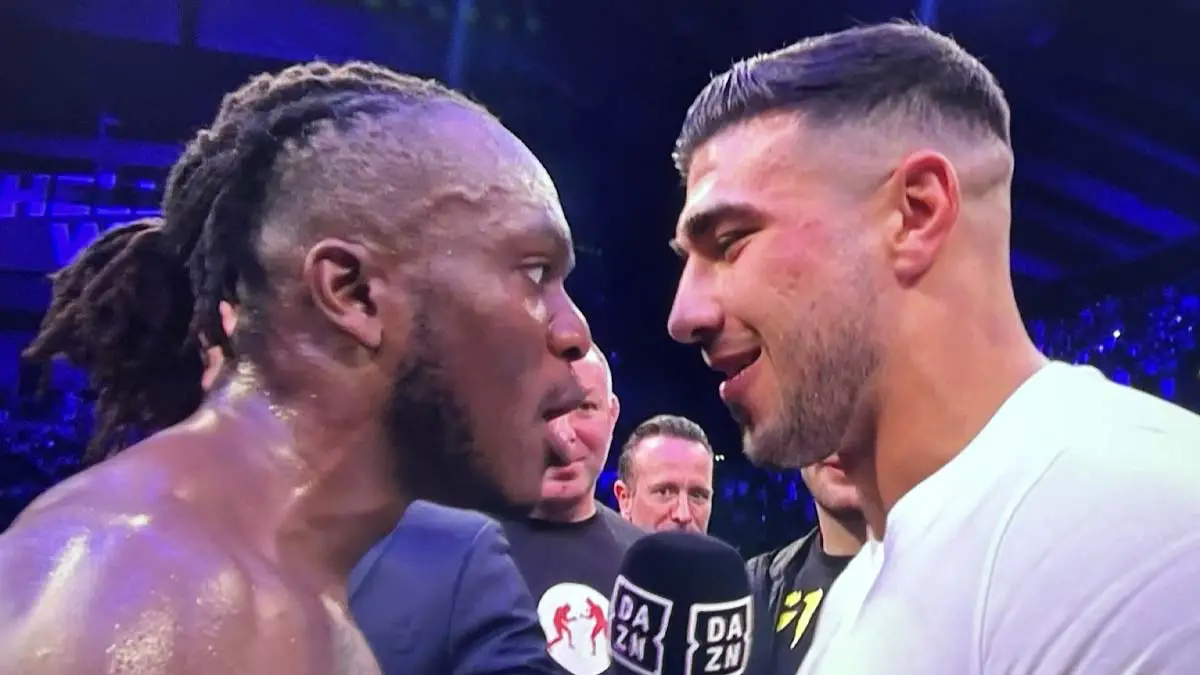 KSI has some doubts regarding his next fight against Tommy Fury. 
KSI has revealed that Tommy Fury now demands a change in the agreed weight. Initially, they locked in on 180 lbs, but now Tommy wants to change it to 185 lbs. As a result, KSI does not think that he will be fighting Tommy now. 
‼️ KSI has now declared that he does NOT think the Tommy Fury fight will happen next as he's said Tommy is demanding they change the agreed 180lbs weight to 185lbs. KSI has told Tommy "sign the contract as it is, or I'm fighting someone else" and given him deadline of 6pm Monday.

— Michael Benson (@MichaelBensonn) June 30, 2023
Moreover, KSI also stated that he has given Tommy Fury a deadline of Monday 6 PM to sign the contract as it is, or else he will fight someone else. 
A few weeks back, KSI himself stated that his bout with Tommy Fury is almost finalized and is reportedly a done deal. John Fury also confirmed the same. 
However, now it seems like the negotiation will likely break down by Mondy. KSI might announce whether he will fight Tommy or someone else once the deadline is ended. 
KSI's entire point about this fight was doing what Jake Paul couldn't do. As a result, now he caught the netizen's eye for declining this bout over 5 lbs. 
Now, it remains to be seen if this bout actually takes place or not. Stay tuned for more updates.