KSI vs Tommy Fury is Reportedly a Done Deal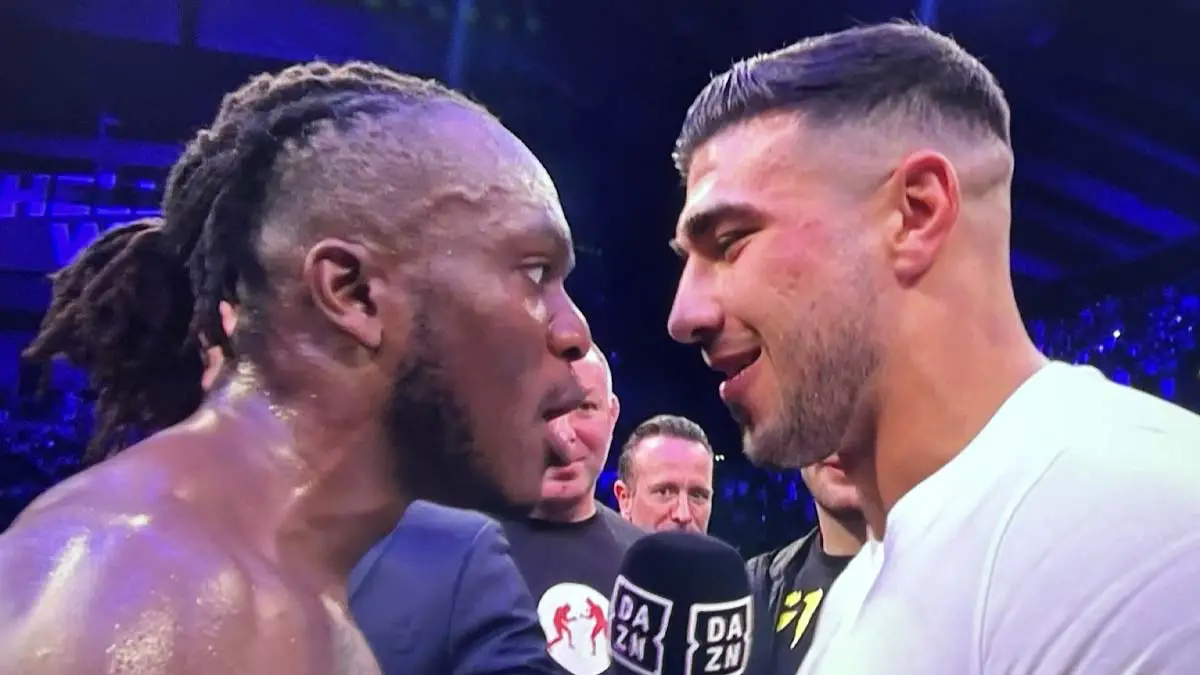 The two most popular celebrity boxers KSI and Tommy Fury are reportedly very close to materializing a deal for an eight-round bout. 
KSI himself stated to Misfits Boxing that he just needs to do a bit of thing here and there as a fight deal with Tommy Fury is very close to being finalized. KSI also mentioned that he has already started training for this forthcoming bout. 
KSI vs Tommy Fury is close 👀

Who would win the fight if it happens? 🤔@MF_DAZNXSeries | @PrimeHydrate | @Stake pic.twitter.com/NrpZOhwvmb

— Misfits Boxing (@MisfitsBoxing) June 15, 2023
Meanwhile, John Fury also confirmed the news on Seconds Out Boxing. He stated that the Fury-KSI deal is nearly over the line and he believes that both camps will announce it very shortly.
Tommy Fury is coming off a split-decision win against his much-anticipated opponent Jake Paul. It was also said to be one of the biggest wins of his career. 
On the other hand, KSI is coming off a no-contest against Joe Fournier. It was originally a KO win for KSI, but the decision was overturned due to an illegal elbow strike from KSI.
Fury and KSI came face to face in the ring after KSI's bout against Fournier to tease the bout. However, the discussions for the bout even before that.
😙 A fun half hour with @GypsyJohnFury_ as he warns Usyk to bend the knee, calls for #KSIFury and talks of his pride in his kids.@Tyson_fury

🔗 https://t.co/fwi4kkOOC1#Boxing pic.twitter.com/qAjiTv1NGP

— Seconds Out Boxing (@SecondsOutLive) June 14, 2023