Conor Benn Cleared by UKAD, Eddie Hearn Hints His Next Match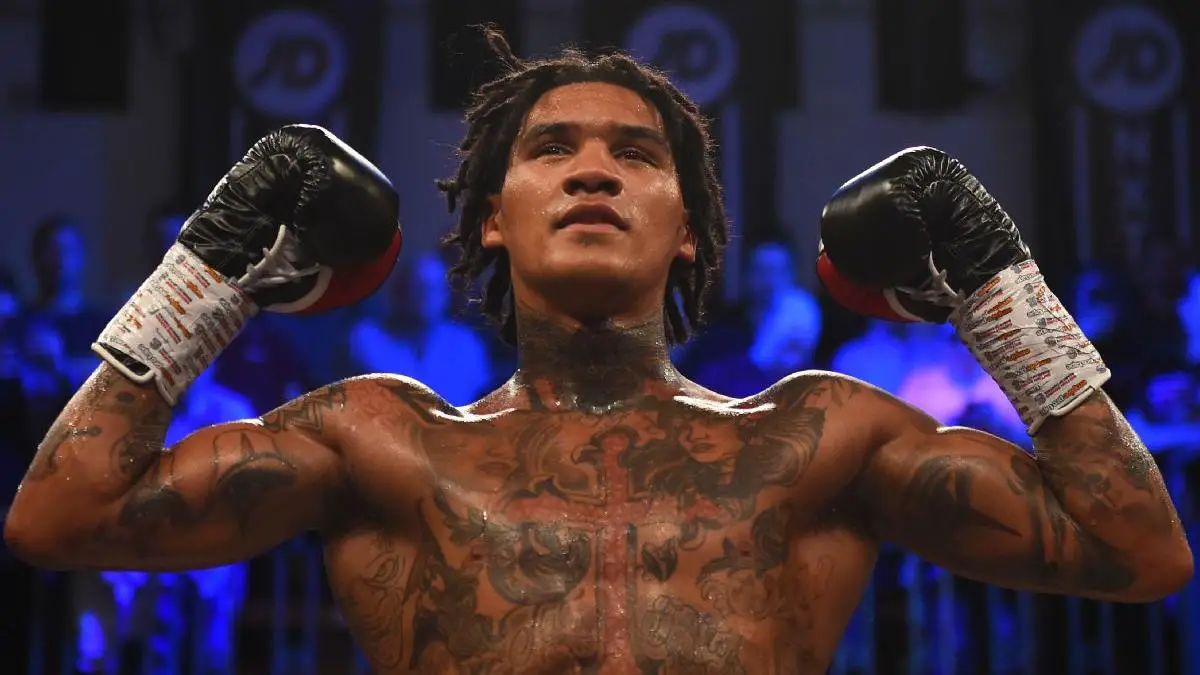 Conor Benn has been finally cleared by National Anti-Doping Panel and UKAD after a long wait of ten months. 
Conor Benn has released a statement confirming that UKAD has cleared him after ten months of gruelling process. He also added that the process has finally ended and now he remains clear to fight. 
Conor Benn is now determined to leave this matter behind and look forward to fighting as soon as possible so that he can remind everyone who is actually is. You can check Conor Benn's entire statement in a tweet below. 
Statement from Conor Benn on UKAD clearing him over his positive drugs tests… pic.twitter.com/31YaYCiAFt

— Michael Benson (@MichaelBensonn) July 28, 2023
Conor Benn faced this suspension last year in October before his fight against Chris Eubank Jr. His two VADA drug tests came positive which forced him to cancel the fight. Not only this but his BBBofC boxing license was also suspended. 
Eddie Hearn of Matchroom Boxing has confirmed that Conor will reapply for his BBBofC boxing license. He is planning to return in September with a mega fight scheduled for December. 
However, this might not be the end of this case for Conor Benn. UKAD has responded to Benn's statement and confirmed he is no longer provisionally suspended, but they still have 21 days to file any appeal. You can check UKAD's entire statement below. 
‼️ Statement from UKAD responding to Conor Benn saying that he's been cleared today as they confirm he's no longer provisionally suspended following a National Anti-Doping Panel decision, but insist they still have 21 days to appeal this decision. The case may not be over. pic.twitter.com/rEMA6nRcCE

— Michael Benson (@MichaelBensonn) July 28, 2023
Meanwhile, Eddie Hearn stated that Conor is one of the biggest names in boxing and he is ready to light up the welterweight division once again. He also added that since Conor Benn is free to fight in the UK once again, he wants to make Conor Benn vs Kell Brook, or Conor Benn vs Josh Taylor. So, there is a possibility that we might see either one of these matches if UKAD decides not to file any appeal. 
Conor Benn has been undefeated in his international career so far. He won all his 21 bouts whereas 14 of those wins came via knockout. He defeated Chris van Heerden in his most recent match via a second-round TKO in April 2022. 
Now, it will be interesting who will face Conor Benn in his return match and when will this match take place. Stay tuned for more updates.
Eddie Hearn has stated that he wants to make Conor Benn vs Kell Brook or Conor Benn vs Josh Taylor now that Benn has been cleared by UKAD over his positive drugs tests and is free to fight in the UK again. [@MatchroomBoxing]

— Michael Benson (@MichaelBensonn) July 28, 2023