WWE SmackDown Results October 22, 2021- Live Updates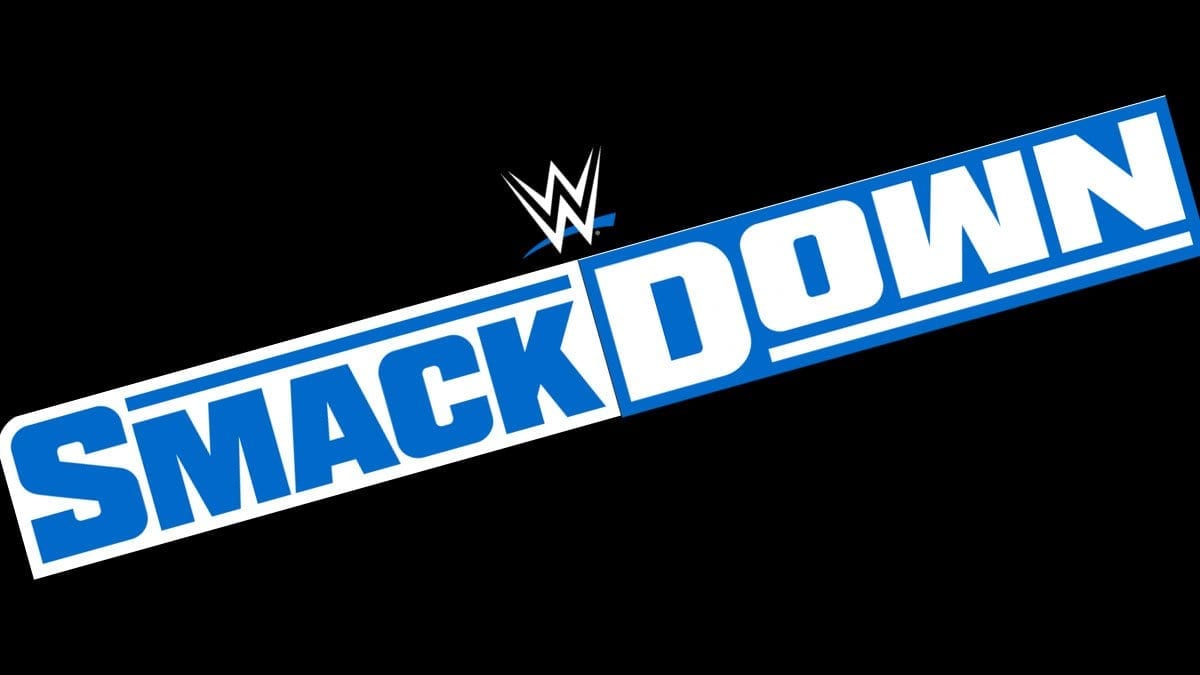 WWE SmackDown episode of October 22, 2021, will be the fallout show from Crown Jewel 2021 PPV. The event will air from INTRUST Bank Arena in Wichita, KS. WWE has announced Charlotte Flair's appearance for the show. Brock Lesnar is also teased to make a surprise appearance.
However, the rosters decided on WWE Draft 2021 will change for SmackDown from this week's show. We can expect some new angles to start with roster changes, as well as the start of build-up for Survivor Series.
Read on to check results from WWE Friday Night SmackDown October 22, 2021 episode with live updates, preview, match card, start time, location, tickets, and more information.
Show – WWE Friday Night SmackDown
Date – October 22, 2021
Location – Intrust Bank Arena, Wichita, KS, US
Time – 8 PM EST(October 23- 12 AM GMT)
Results
Drew McIntyre defeated Sami Zayn in a singles match via pinfall.
Mansoor defeated Mustafa Ali in a singles match via pinfall.
Hit Row(Isaiah Swerve Scott & Top Dolla AJ Francis) defeated Dustin Lawyer & Daniel Williams in a tag team match via pinfall.
Baron Corbin defeated Shinsuke Nakamura in a singles match via pinfall.
Live Updates
Roman Calls out Brock Lesnar
The show starts with a replay of the main event of Crown Jewel where Roman Reigns managed to retain the Universal Championship against Brock Lesnar. Roman comes out with Paul Heyman. As he wraps up his entrance, Roman asks Heyman whether he is holding the title for him or someone else. They practice Paul handing the title to Roman.
Roman says Heyman is not great at his job, but he is. Roman says he has carried the product on his back for more than a year. He is the Greatest Universal Championship because he smashed everyone starting from Edge, Bryan, Cena, Balor and recently Lesnar. Roman brings up the tweet from Brock and asks Heyman what has Brock said. Heyman reads from his phone that he will beat Roman senseless.
Roman laughs and tells Lesnar that he is here. He asks the crowd whether they want to see Lesnar. The crowd cheers. Roman asks them to acknowledge him for Lesnar to come out. No one comes out. Roman says he will not leave the ring until Lesnar comes out. We cut to a break with Roman still in the ring.
We return from the break and Roman is saying that he does not blame Lesnar for not appearing because he is the greatest of all time. Roman adds that he comes to SmackDown for his obligations, but others don't. Roman keeps running his mouth until Lesnar's music hits and he comes out to the stage.
Brock comes into the ring and ducks a title shot from Roman. Lesnar hits a clothesline and throws Roman to the floor. He smashes Roman's face to the announce table. He picks apart the steel steps and runs it into Roman. Lesnar was looking for an F5 on the floor when The Usos run out. Lesnar throws them over the barricade. Roman attacks from behind but gets slammed into the ringpost.
Lesnar gets hold of a camera and throws it at Roman. Roman ducks and runs away. Adam Pearce gets the locker room out to control Lesnar. He throws a few guys around before Cesaro, Rick Boogs and others manages to calm him down. Roman has left to the stage and is heading backstage with Heyman and The Usos. Lesnar picks up the Universal Championship belt and raises it in the air.
Adam Pearce is on the mic in the ring. He says no one can take the show hostage or cause damage. Lesnar has endangered the life of WWE Crew and others. Pearce then says he will not allow this behaviour on his watch and suspends Lesnar indefinitely. Pearce was looking to leave when Lesnar returns. Lesnar gets into the ring and grabs his collar and asks him to repeat what he said. Pearce says he does not have any choice. Lesnar hits him with F5 before grabbing a mic.
Lesnar tells Pearce that he could not hear him and asks him to repeat. Pearce is lying unconcious in the ring as Lesnar leaves.
Sonya Deville is backstage on call as she is trying to deal with what just happened. She tells Kayla Braxton to go away. But she turns around to Naomi, who asks for her to face her tonight. Deville tells her she is busy handling more important things and she should get away. Sonya turns to Drew McIntyre behind her. Drew tells her that he is going out there and calling out an open challenge.
Drew makes his entrance and takes the mic. He says enough of BS and its time to see a match. He does not care whether it is a Viking or a Maharaja, anyone could come out and get their back handed to them. Sami Zayn's music hits and asks how he forgot to mention the master strategist. Sami says he is the best superstar on SmackDown and will remain the best after their match.
Drew McIntyre vs Sami Zayn
The bell rings and Sami leaves the ring in some sort of mind game. Drew follows him out but Sami returns to the ring. Sami goes to the floor again and this time Drew picks him up and throws him over the barricade.
Sami gets a couple of pin attempts as we return from the break. Drew hits a belly-to-belly suplex and clotheslines before another belly-to-belly throw. Drew hits a neckbreaker and goes for the Claymore. Sami rolls o the floor and uses the ropes to his advantage. Sami goes for a side suplex but Drew is too big for him. Drew hits him with Glasgow kiss headbutt.
Drew misses a running tackle and crashes into the turnbuckle. Sami throws him into the ringpost on the other side. Sami gets ready for Helluva kick and mimics Drew's 1-2-3. Drew catches him with Claymore kick for the win.
Winner – Drew McIntyre
King Xavier
Kofi Kingston comes out to the ring for Xavier Woods' coronation. We cut to a break.
The stage is set for King of the Ring coronation. Kofi is in the ring with the throne, crown, scepter and robe. Xavier Woods comes out as Kofi introduces him. Kofi places the robe on Woods. The new king shows it off as the fans chant "you deserve it!" Kofi presents Woods with the scepter, and then the crown. Kofi says the crown will represent the respect Woods deserves, and long live his reign. Woods takes the mic and says he cannot express what Kofi's introduction meant. They continue to celebrate for a while.
SmackDown Women's Champion Becky Lynch is backstage now. She says she never actually lost the RAW Women's Championship. She says maybe Becky 2 Belts should make a return tonight.
Mansoor vs Mustafa Ali
Ali misses a dropkick in the corner and crashes into the turnbuckles. Mansoor hits chops and a big back-drop. Mansoor keeps control for a while and hits a top rope crossbody. Ali pulls Mansoor into the middle rope.
They tangle for a bit before Ali hits a powerbomb for a two-count. Mansoor blocks a neckbreaker and hits a German suplex. Mansoor levels Ali with a huge clothesline. Ali gets his boot up in the corner. Ali goes for a roll-up but Mansoor reverses it and gets the pin.
Winner- Mansoor
We see vignettes from Ridge Holland, Aliyah, Angel Garza and Humberto Carrillo regarding change in brand for all of them. Sheamus also gets a pre-recorded promo.
Hit Row(Isaiah "Swerve" Scott & AJ Francis) vs Dustin Lawyer and Daniel Williams
Hit Row comes out to the stage. We hear the raps from all the members – "B-Fab" Briana Brandy, Ashante "Thee" Adonis, "Top Dolla" AJ Francis, and Isaiah "Swerve" Scott. We cut to another break.
Scott starts off against Lawyer after the break. Francis tags in to hit a senton. Dolla scoops Williams and catches Lawyer in mid-air. He holds them both and delivers a big slam. Scott tags in for a big double team move and Scott gets the pin.
Winner – Hit Row
Kayla Braxton gets Sonya Deville outside the trainer's room. Sonya says Pearce will be OK. She adds that she offered to go deal with Lesnar earlier but Pearce wanted to handle it himself. She mentions the Women's Title Exchange for later tonight and says it could be explosive, and Pearce has left her to handle that herself. Deville walks off.
Shinsuke Nakamura vs Baron Corbin
Corbin wins the match after a distraction on the floor as Rick Boogs and Moss start brawling.
Winner – Baron Corbin
Title Exchange
Becky Lynch comes out for the title exchange. We cut to a break.
After the break, Charlotte Flair comes out. Sonya Deville is already in the ring. Sonya says this is a special transaction as they have switched brands. Sonya holds her hands out for Becky to give up her title. Becky says Flair should do it first. Flair does not agree. Becky snatches the RAW title away from Flair and then hands her SmackDown one. Flair proposes a Winner Takes All match right on the spot. Becky thinks about it but Sasha Banks' music hits to interrupt them.
Sasha says she runs SmackDown and Flair can not just take over. Flair taunts Banks and says she must've come out because she felt left out. Becky says she's going to RAW and will let them have it out, and will see one of them at Survivor Series. Becky leaves even as the crowd keeps chanting her name.
Sasha and Charlotte start trading verbal jabs. Sasha takes the first shot at Flair to start a brawl. They end up on the floor and Sasha hits Flair with Meteora. Sonya Deville separates them as the show comes to an end.