WWE Teasing Brock Lesnar for Post-Crown Jewel Episode of SmackDown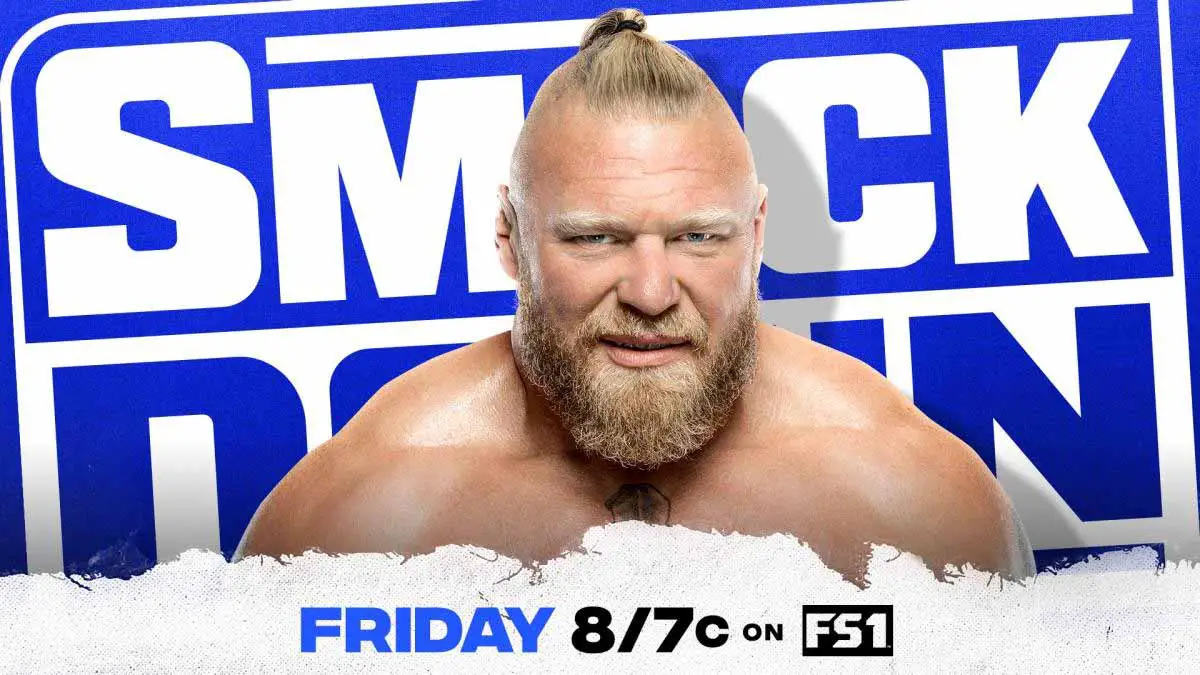 WWE is teasing for Brock Lesnar to appear on the fallout episode of Smackdown from the WWE Crown Jewel PPV event. 
In the main event of Crown Jewel, Roman Reigns defeated Brock Lesnar to retain his Universal Championship. Its ending was quite interesting as Paul Heyman slid in the championship belt into the ring and shouted, "You Know what to do with it." It remains unclear for whom that statement was intended though.
A tug of war started between Lesnar and Reigns to get hold of the title belt. However, the Usos appeared in the ring and super kicked Lesnar, followed by Reigns hitting him with the title belt to get the pinfall.
In a post-event update, WWE tweeted Lesnar was irate about how the final minutes of the match unfolded. WWE has quoted Lesnar saying before leaving Saudi Arabia, "The moment I arrive at SmackDown, I will beat Roman Reigns senseless."
WWE hasn't announced Brock Lesnar to officially appear on the Crown Jewel fallout episode of SmackDown. But, after this storyline update, the chances are great that the fans at the Intrust Bank Arena will hear the theme music of The Beast Incarnate.
If Lesnar does not appear, the way WWE has brought Lesnar's comments, it is clear that the feud will be picked up sometime later. There have been some reports earlier that WWE is looking for multiple matches between Roman and Lesnar and the rivalry might even stretch until WrestleMania 38.
The SmackDown episode of October 22 only has Charlotte Flair advertised to appear. The changes from Draft 2021 will also come in effect with this episode and fans should be ready for some surprise angles.