WWE Releases "Giant Zanjeer" Special Promo Video
WWE is ready to welcome another Giant in Indian Star "Giant Zanjeer."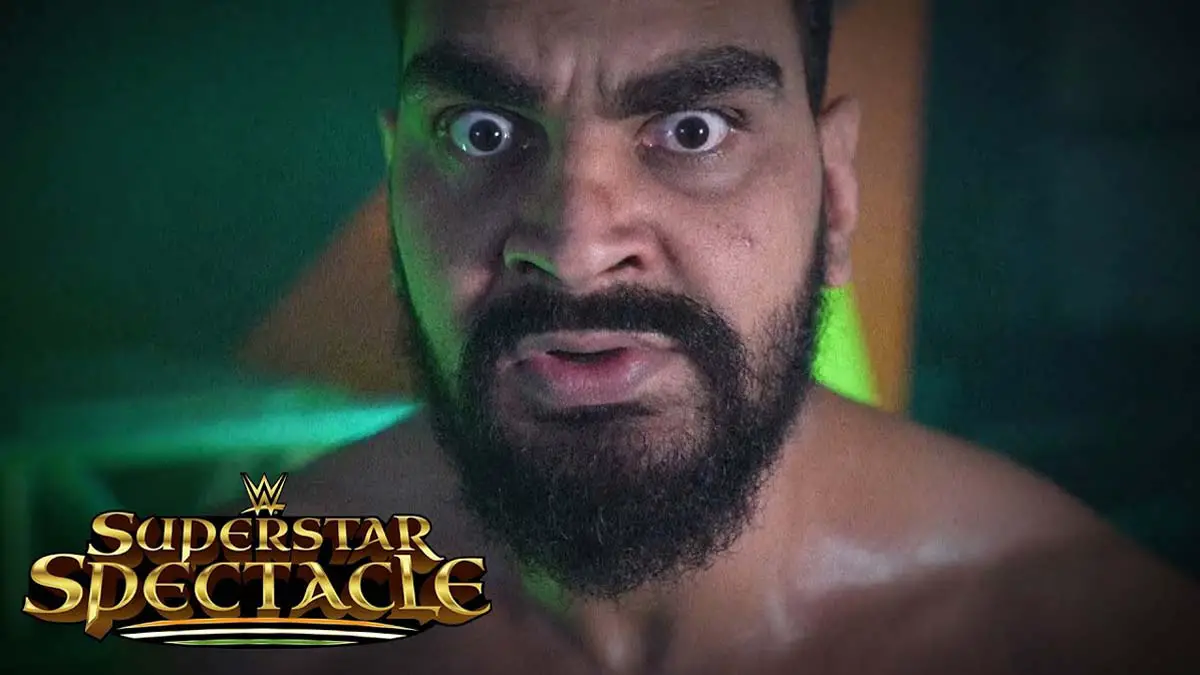 WWE has released a special promo video for Giant Zanjeer – a wrestler from India – before WWE India Superstar Spectacle.
The video is titled "Giant Zanjeer is Ready to Dominate WWE Superstar Spectacle." It features Zanjeer's pics from WWE India Tryout, some videos of him wrestling for other promotions, his training with WWE Developmental, and some more footage. You can check the video here on Fox Sports also.
Real name Sukhwinder Singh Grewal, Giant Zanjeer hails from Jagraon – a town near Ludhiana, Punjab. Billed at 7′ 2″ and 340 pounds, Zanjeer is the largest WWE Wrestler hailing from India. He has trained in Continental Wrestling Academy under former WWE World Heavyweight Champion The Great Khali(Dilip Singh Rana).
WWE has recently filed trademarks for three new ring names which are linked to the new WWE Wrestlers from India. The list includes the names of Guru Raaj, Dilsher Shanky, and Giant Zanjeer. All three names are advertised for the Superstar Spectacle event.
WWE is holding a special event for India- Superstar Spectacle – on 26 January 2021. Many Indian WWE stars and other mainstream stars are advertised for the show. You can check more details regarding the event here, which is expected to the roadmap for the NXT India brand.
Keep following this space for more development on NXT India and for the latest news on WWE India.