WWE Announces Nia Jax Out for Undisclosed Time With Arm Injury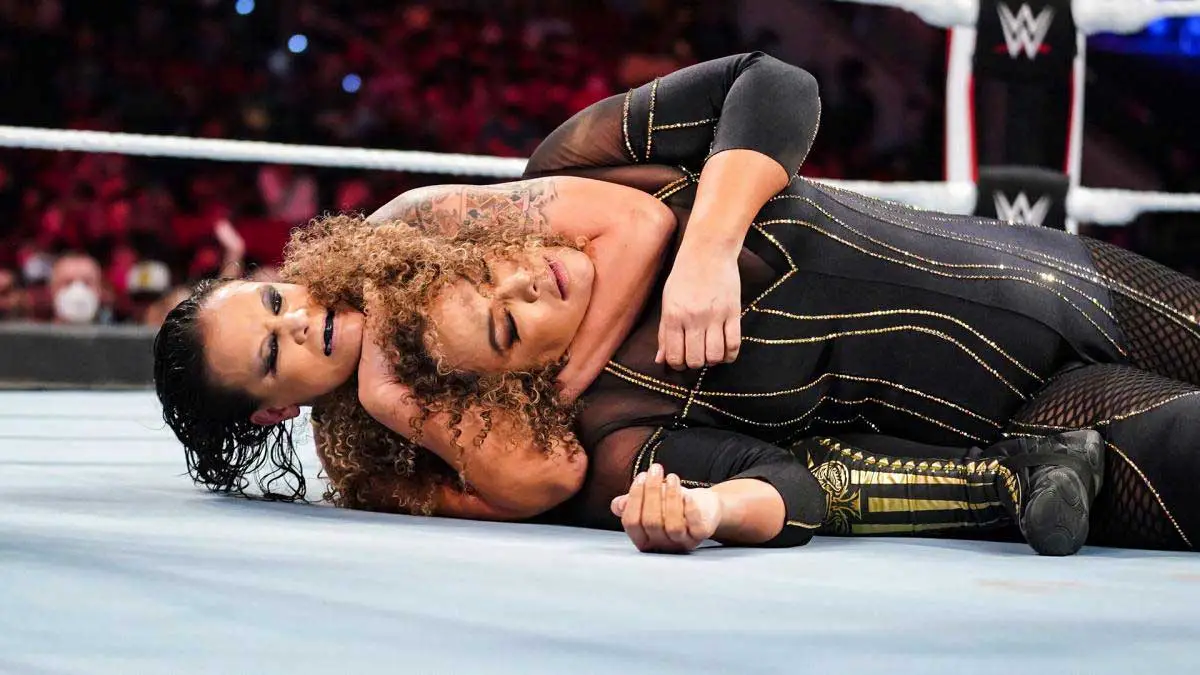 WWE has announced that Nia Jax will be out for an undisclosed amount of time due to injuries she suffered on WWE RAW.
This week's WWE RAW saw former WWE Women's Tag Team Champions Shayna Baszler and Nia Jax clash in a singles match. This came after weeks of animosity between them where they both cost each other RAW Women's title matches against Charlotte Flair.
Shayna Baszler defeated Nia Jax in a short match where she mostly dominated and put Jax to sleep with a Kirafuda clutch. Baszler then proceeded to attack Nia further post-match and worked her arm against the steel steps. Jax was seen selling her arm after the break as the medical team check on her.
In an update, Kayla Braxton provided updates on Nia Jax on The Bump on Wednesday. She informed that the WWE Medical staff has ruled that Jax needs surgery after suffering an elbow posterior fracture and a dislocation of her left elbow. Jax will be out of action for an "undisclosed amount of time."
At this point, it is not clear whether this is a legitimate injury or a kayfabe. Keep tuned in for the latest news and updates from WWE.
Also, check here for the latest list of injuries from the pro-wrestling world.