WWE Intercontinental Title Match Changed at Clash of Champions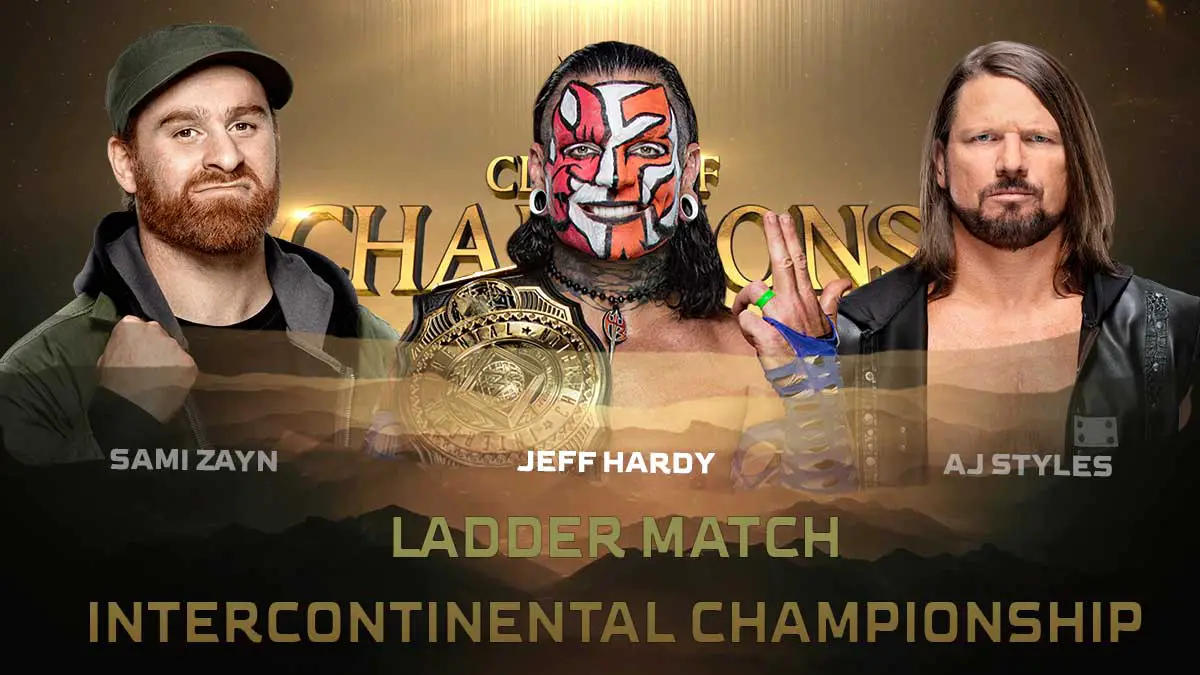 A new Undisputed WWE Intercontinental Champion will be crowned at WWE Clash of Champions 2020 PPV this Sunday.
A triple threat Ladder match was announced earlier announced for Clash of Champions for Intercontinental Championship between Jeff Hardy(c), AJ Styles and Sami Zayn. This week at SmackDown, Sami Zayn continued to complain that he is the real Intercontinental champion since he never lost the title.
AJ Styles and Jeff Hardy then argued they won the title fair and square after Sami was stripped off the title back in May. WWE then announced that both Sami Zayn's old title belt as well Hardy's new title will be hanged above the ring. And the winner of the Ladder match will be the new Undisputed Intercontinental Champion.
The Ascension ceremony for the match also took place last night where both Hardy and Zayn put their title on the bar to be hanged. A non-title triple threat match followed between the three which was Sami Zayn won after stealing a pin from AJ Styles over Jeff Hardy. Styles attacked Zayn post-match and used a ladder to bring down both the titles.
Intercontinental Title Ladder Match at Clash of Champions
Sami Zayn was stripped off the Intercontinental Championship title after he failed to return to WWE TV tapings after WrestleMania amid the COVID-19 pandemic. AJ Styles then won the tournament organized to crown the new IC champ. Styles held the title from June to August before Hardy won it at SummerSlam 2020.
Sami then returned to SmackDown on 28 August episode and started calling himself the real Intercontinental Champion. The storyline between the three of them continued over the next few weeks before Hardy finally announced the Ladder match for Clash of Champions 2020 PPV.
WWE Clash of Champions 2020 PPV takes place this Sunday from Amway Center in Orlando, FL. The updated match card for the event can be found here.