Expected Matches to be Added to SummerSlam 2019 Card
There are 6 matches already announced for SummerSlam 2019 but even more are expected to be added to the match card for WWE's big summer event.
Until this point, WWE has confirmed only 6 matches for SummerSlam this year as listed below.
Brock Lesnar(c) vs Seth Rollins – WWE Universal Championship
Kofi Kingston(c) vs Randy Orton – WWE World Heavyweight Championship
Becky Lynch(c) vs Natalya- WWE Raw Women's Championship
Bayley(c) vs Ember Moon- WWE SmackDown Women's Championship
Finn Balor vs Bray Wyatt
Kevin Owens vs Shane McMahon
---
Shinsuke Nakamura vs Ali – WWE Intercontinental Championship
Ali has been hyped up with some recorded promos and looks like getting some serious push. He returned to WWE TV programing yesterday with facing Nakamura at SmackVille. But even before that match, he was in line to face him at SummerSlam. Although he has lost one opportunity to take the title away from Nakamura, he is still expected to battle for the title once more.
AJ Styles vs Ricochet – WWE United States Championship
Ricochet was rumored to be the person who was about to get some rub from DX and Kliq aligning with him last week at RAW. But some illness prevented that angle and the match against AJ Styles. However, he is expected to face Styles at SummerSlam in an attempt to reclaim the United States Championship.
Roman Reigns vs Samoa Joe
As Samoa Joe almost bailed on Roman Reigns last week at RAW, for a fleeting moment we thought that we will likely see the two Samoan battle at SummerSlam. But the match took place instantly. However, with the announcement of the Samoan Summit at RAW this week, it looks like that match is still on.
Trish Stratus vs Charlotte Flair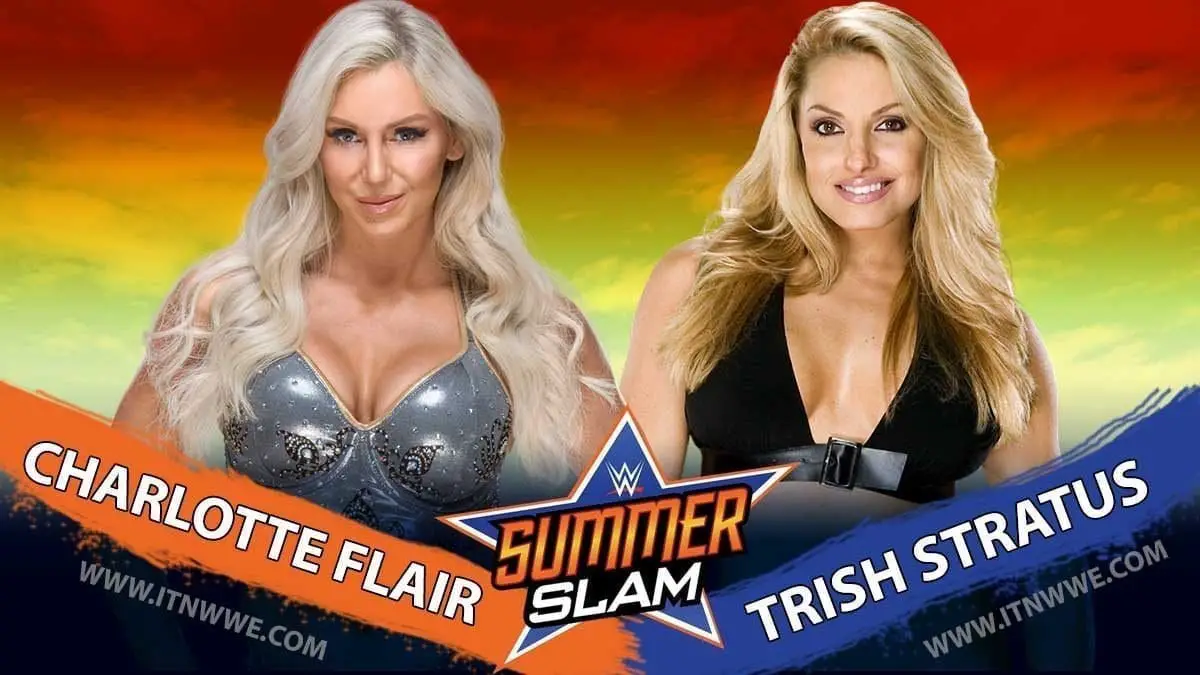 There were some strong rumors around the possibility of this match happening at SummerSlam. And those rumors are seemingly turning out to be true as Trish Stratus is set to return to WWE this week.
Please continue to the next page!!