WWE RAW Preview and Matches- 29 July 2019
Check out the preview and matches announced for WWE RAW episode of 29 July 2019 (7/29/2019).
Location– Verizon Arena, North Little Rock, AR, US
Time- 8 PM EST(30 July 2019 12 AM GMT/5:30 AM IST)
Seth Rollins seeks retribution against Dolph Ziggler
Seth Rollins sets his eyes on regaining the Universal Championship from Brock Lesnar at SummerSlam. But before that, he has to, for some reason, face Dolph Ziggler at RAW this week. Actually not just any reason. Last week at SmackDown, Ziggler superkicked Shawn Michaels while he was aiming for Miz instead. The same Shawn Michaels who was at Rollins' corner last week during his match against AJ Styles. 2+2=5 and Rollins vs Ziggler is set for this Monday.
"Samoan Summit" set for Reigns and Joe
Last week, Samoa Joe started insulting the WWE Legends who came at RAW Reunion episode during his in-ring promo. He took a particular name in Rikishi, father of the Usos and uncle of Roman Reigns. It brought out Roman Reigns to stand against Joe and lead to a match for the Samoan Pride. This week, Reigns and Joe will meet in a "Samoan Summit" on Monday's Raw, where the two will supposedly hash out their differences and find a way to move forward. We all know how that is going to end.
Becky Lynch set to battle Alexa Bliss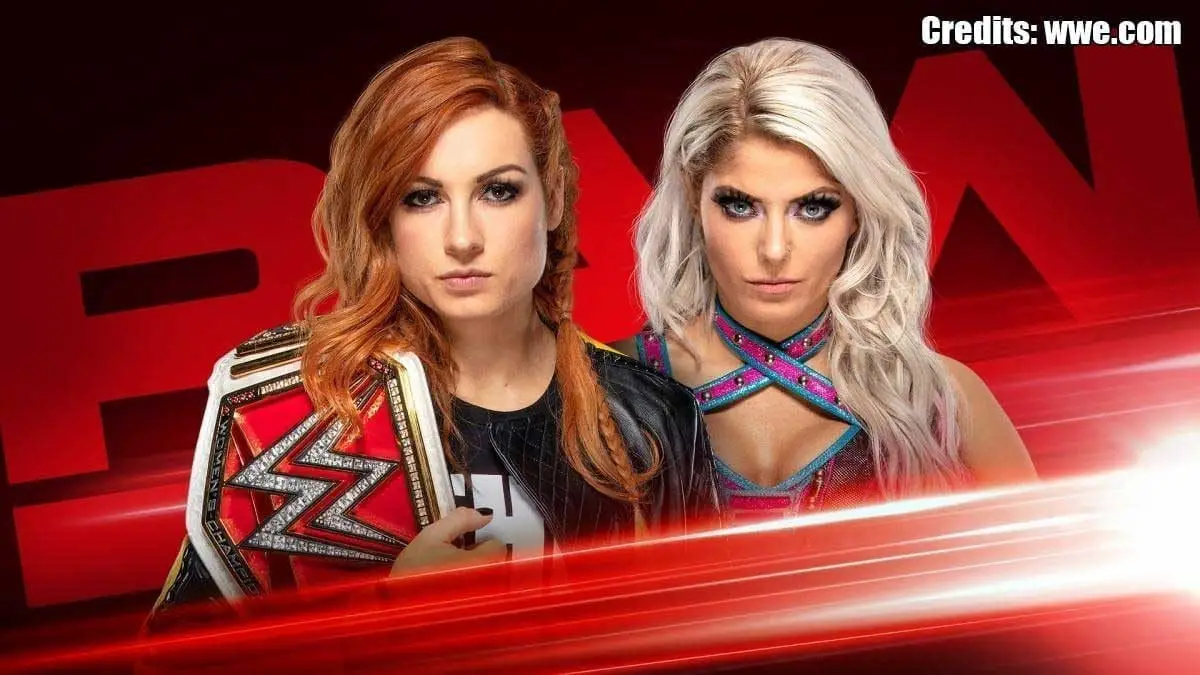 Last week's preview for RAW included a promise from Alexa Bliss to expose Becky Lynch. But as Becky arrived on 'A Moment of Bliss', only thing Bliss did was joining Nikki Cross in watching the war of words and then the war between Becky and Natalya. However, Bliss will need to do much more this week than just watch as she would face Becky in a single match.
24/7 Rules
After a chaotic night, 24/7 Championship finally landed back with R-Truth, who pinned Drake Maverick and ran away in a Limousine with his wife Renee Michelle in it. Now, WWE is hinting that Maverick might do something drastic to regain the title. With his unsanctioned match against Mike Kanellis on Tuesday, what more will Maverick do?