Shayna Baszler Snaps at Reginald, Intergender Match Booked for RAW 31 May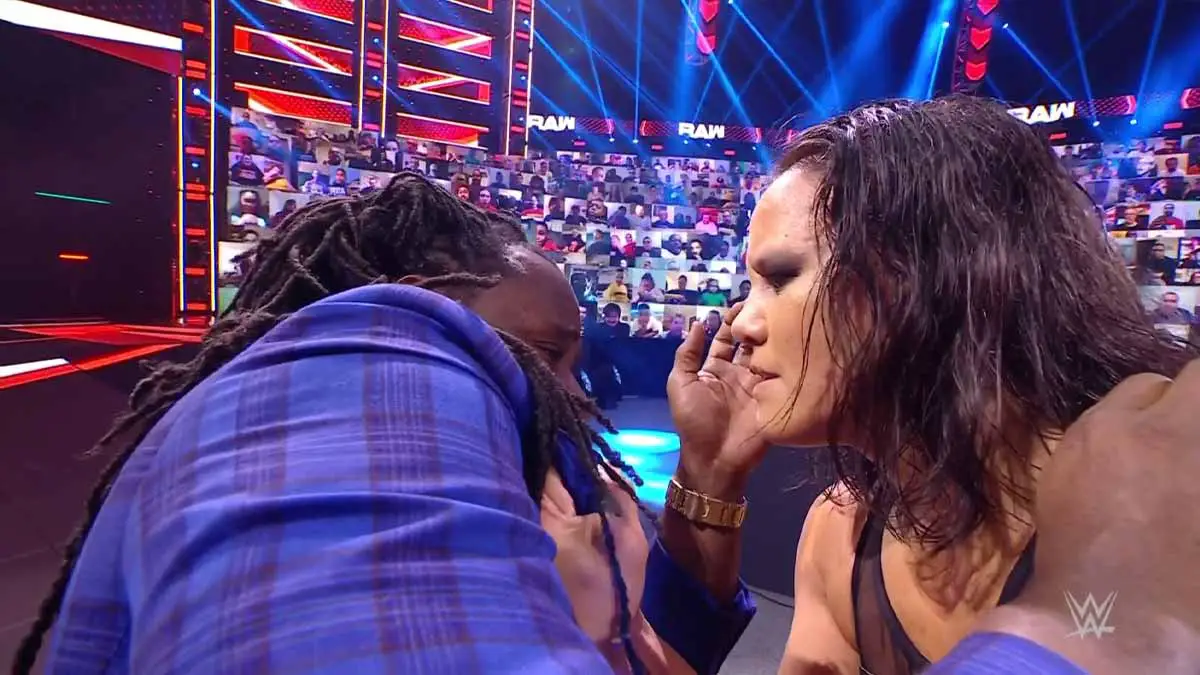 Shayna Baszler has told Reginald that they will meet in an intergender match on WWE RAW next week(31 May 2021).
Reginald is shown in a romantic angle with Nia Jax in the last two months. However, he has cost many matches to Shayna and Nia, who also lost the Women's Tag Team Championship titles to Tamina and Natalya.
On last week's RAW, Nia got distracted when Reginald was a victim of a pyro mishap and got his face hurt. Shayna was double-teamed by Tamina and Natalya in the meantime and got pinned.
Shayna and Nia were booked in another title rematch against Tamina and Natalya on last night's RAW episode. This time, Shayna specifically told Reginald not to be in their corner while also asking Nia to concentrate on the match rather than Reginald. However, Reginald made his way out as the match was going on. Shayna's anger got to another level as Reginald once again cost them the match.
Shayna had Natalya in an inside cradle, but Reginald had inadvertently distracted the referee. After Shayna took control of the match, she shouted at Reginald to go backstage. As Reginald made his way back, he was once again caught by pyro on the stage. This distraction once again resulted in Shayna getting rolled up by Natalya to get pinned.
After the match, Shayna snapped at Reginald, grabbed hold off him and told him to meet him in the ring next week. WWE has not announced the match officially, but we see no reason why it would not be booked. This will be Reginald's third intergender match in WWE. He has previously faced Sasha Banks and Tamina on SmackDown earlier this year.
This angle is likely to lead towards break-up of the tag team of Nia Jax and Shayna Baszler. Tune in for the latest updates on WWE RAW. The line-up for WWE RAW 31 May 2021 episode is as follows:
Drew McIntyre vs Kofi Kingston – Winner Faces WWE Champion Bobby Lashley at Hell in a Cell 2021
Shayna Baszler vs Reginald