Tamina & Natalya Win WWE Women's Tag Team Championship on SmackDown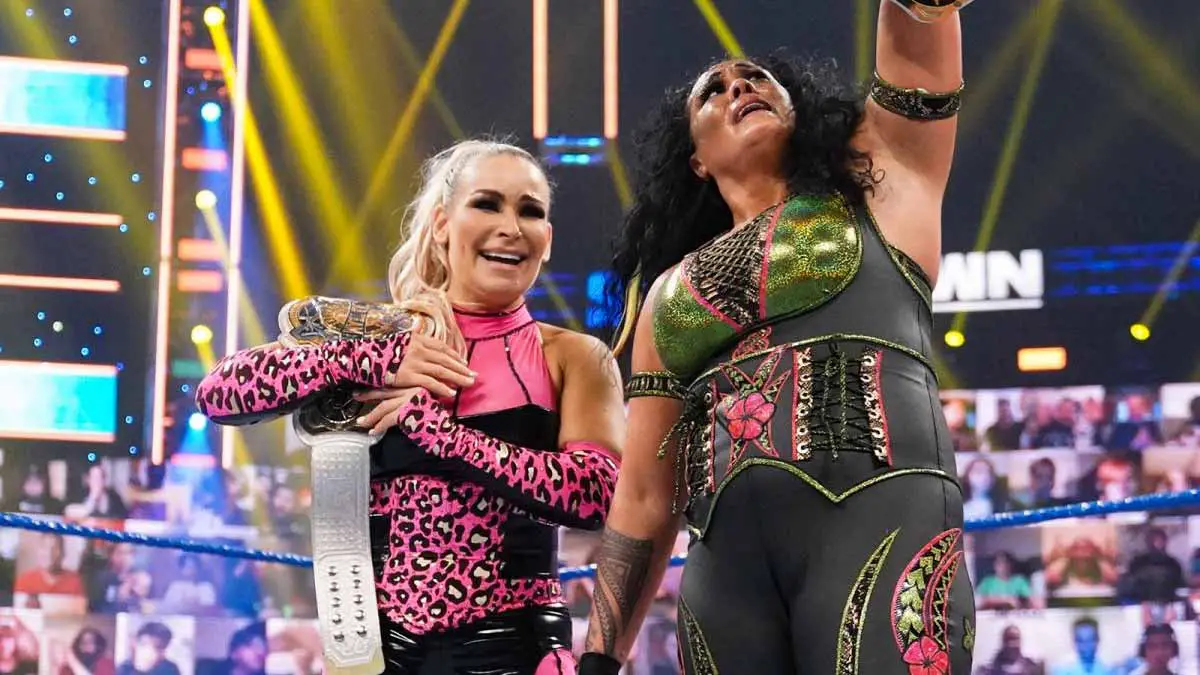 Tamina Snuka and Natalya defeated Nia Jax and Shayna Baszler to WWE Women's Tag Team Championship on WWE SmackDown episode of 14 May 2021 .
Tamina and Natalya have been feuding with the champions ever since winning the #1 contender match for Women's Tag Team titles at WrestleMania 37 Night 1. They faced Baszler and Jax on Night 2 of WrestleMania but were unable to get the win. The feud continued further and Tamina and Natalya got the singles wins over the champions in the past few weeks at SmackDown.
In the title match, Tamina had Nia set up for the superfly splash. However, Shayna ran an interference until Natalya took her out with a German suplex on the floor. Natalya went into the ring to deal with Nia, but Nia hit her with a suplex. Tamina then hit Nia with the superfly smash to get the pin and the win.
After winning the titles, Natalya and Tamina were visibly emotional. Tamina thanked Natalya for believing in her and help her to win her first title in WWE. She also thanked WWE Universe for their support.
Reportedly, the positive crowd reaction at WrestleMania 37 has led to the recent push for Tamina. Social Media was also full of praise for Tamina who had spent almost 11 years before winning a title in WWE.
For Natalya, this win makes her a triple crown champion. Natalya has previously won Divas Championship and SmackDown Women's Championship one time each.
Keep tuned for the latest news and updates from WWE. Also, check here for the list of Current WWE Champions.