Roman Reigns vs Finn Balor Universal Title Match Announced For WWE Extreme Rules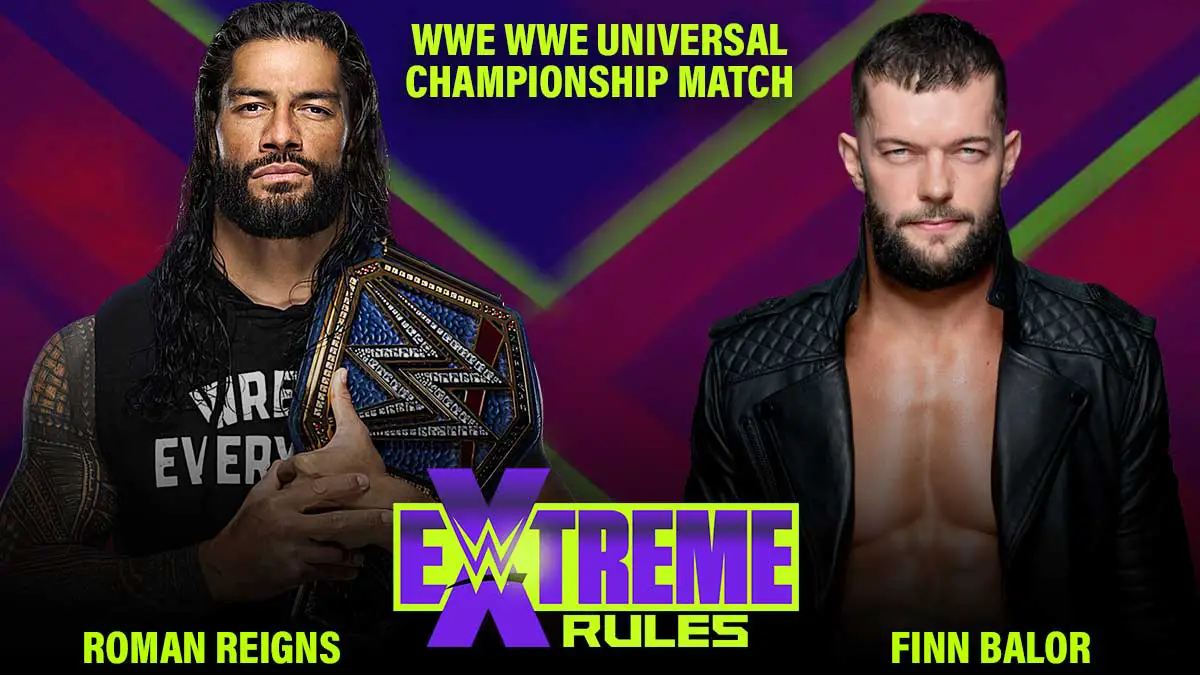 WWE has announced that the Universal Championship will be on the line at Extreme Rules 2021 PPV as Roman Reigns will face Finn Balor in a rematch from last Friday's SmackDown.
Finn Balor has been demanding a match against Roman Reigns for the Universal Championship for a long time now. He was supposed to face the Tribal Chief at SummerSlam but instead of him, John Cena signed the contract. 
The Prince finally got his much-awaited title shot last week at SmackDown(September 3 episode). However, he was assaulted by the Usos before the match. WWE has provided this as the storyline reason to give him a rematch.
Balor will get his rematch against Roman now at Extreme Rules PPV. Balor has teased bring back his Demon Character, but it remains unclear whether Demon will return at Extreme Rules itself.
On the other hand, Roman Reigns seemed to be getting away from losing the title in some way or the other and has completed one year in his title reign. It seems highly unlikely that he would lose the title here as Brock Lesnar awaits him in near future.
This is the fifth match to be confirmed for Extreme Rules 2021 PPV on 26 September 2021. Keep tuned in for more updates from WWE.