Exclusive: Matt Riddle Reveals Origin of "Bro", Wants Match Against Rob Van Dam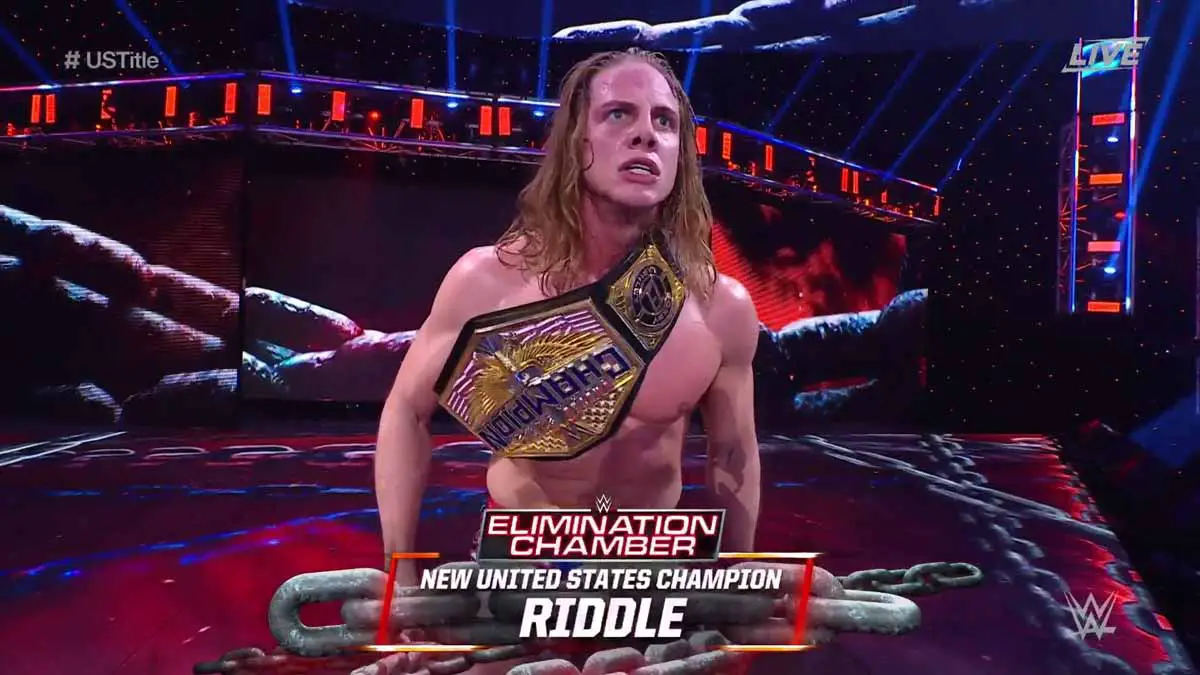 WWE United States Champion Matt Riddle joined WWE Now India to promote WrestleMania 37. Riddle talked briefly about his journey from amateur wrestling to Jijitsu, to MMA and then to pro-wrestling and winning the United States title in the first year on the main roster.
Riddle is of the opinion that it actually took a lot of time and a long journey for him to win the United States title when compared to other combat sports.
I am kinda used to capture things quickly. I started amateur wrestling when I was in 7th grade and I won the Nationals by the time when I was like a junior. With pro-wrestling, even though I got to the main roster and I got the [United States] title within a year, it's still from the independent scene, to NXT, to SmackDown and then to RAW, and then to finally become the United States Champion. People say it's pretty quick, but for me it is the longest it took for me to get to a title.
When asked about the challenges in the transition from the independent scene to being in WWE, Riddle revealed how different things can be between the two circuits.
At the end of the day, sports entertainment is all wrestling. But there are levels to it just like there are levels for baseball, levels to football, levels to every sport, levels to anything. Even with acting. And with this, when I was in the independent scene, it was like no rules, do what you want to do. And then in NXT, you have TV, you have cameras, you have times. Things start to get a little more official and more professional. And then when you get to the main roster, it is like a completely different animal. You have to be one of the best in the world to just to perform in the main roster. Anything can change at any time on live TV. In WWE, it will happen.
Rob Van Dam was recently inducted in the WWE Hall of Fame Class of 2021. RVD also came mixed the style from MMA into the high flying style in pro-wrestling to create his unique brand.
Also Check | Riddle: I Get to Be A Goofball Because I am Savage in the Ring
Riddle talked about how he find RVD's early career just like his own and said he would either go one-on-one against Rob Van Dam or even good if he could form a tag team with him.
I don't know if I want to go one on one with him or I want to form a super tag team with him. We got mutual respect for one another but I think we can also fight one another too. He is the newly inducted Hall of Famer Rob Van Dam. If I can get a singles match or a tag match with Rob Van Dam, I would be pretty juice. I looked up to his career early on and my career and his work rate, the way he talks, the way he does his things. He didn't care. I don't care. He is one of a kind.
Riddle was asked about how he came up with this "Bro" gimmick. He revealed it was a term that he uses a lot in his life and incorporated it in gimmick so that fans could have something to chant for him.
I get this question all the time – where do you come up with the Bro. Well, I said bro like in my whole life. I say it a lot. Its just a word. But when I when you get to professional wrestling the fans want something to chant, something to say, something to do for you. And unlike other sports and entertainment, the fans play a huge part in it. I thought the word would be a great way to get involved. So, when I got to Evolve, I said it in promos and stuff. But more so, when I finish opponents in matches, I would yell bro. So, that's how it started.
Riddle will defend the United States title against Sheamus on night 1 of WrestleMania 37.
If you are using any quotes from this article, please credit WWE Now India with a h/t to this article.