Matt Riddle Wins United States Title at Elimination Chamber
Matt Riddle has won his first singles title in WWE as he won the United States Championship at Elimination Chamber 2021 PPV.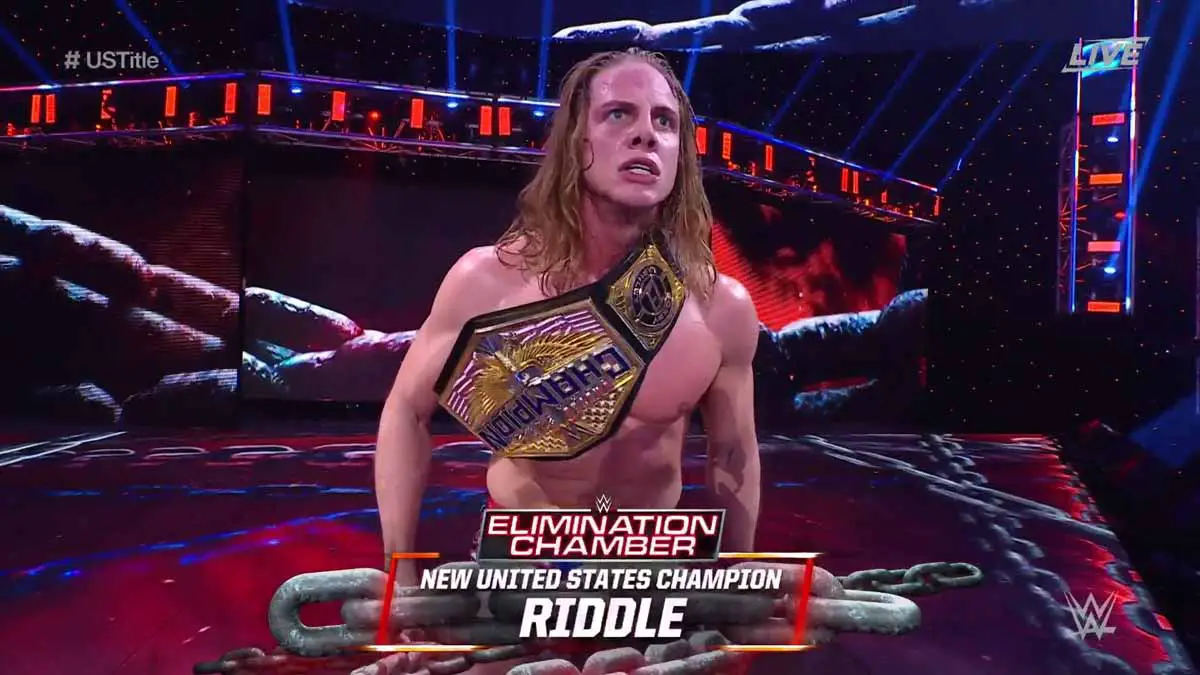 The reigning US Champion Bobby Lashley was supposed to face Keith Lee and Matt Riddle in a triple threat match at Elimination Chamber. However, Keith Lee was announced to have suffered from some injuries after an attack by Lashley.
The replacement for Lee was decided by a Fatal 4-Way match at Elimination Chamber 2021 pre-show. John Morrison defeated Mustafa Ali, Ricochet and Elias to get the title shot on the main show.
Bobby Lashley comprehensively dominated the match until Morrison and Riddle decided to work together to counter him. Riddle's good work along with Morrison was able to subside Lashley for a while. However, the Powerhouse would return when Riddle and Morrison were going at it in the ring.
Riddle still caught Lashley with the floating bro in the ring before Morrison came in to hit Starship pain. MVP, who was on the crutch after a knee injury, started to argue with Morrison. Morrison ended up taking his crutch back to the ring.
As Lashley put Morrison in the Hurt lock, Riddle got the opportunity to pick up the crutch and hit Lashley with it to sideline him. Riddle then hit the Broton on Morrison to win the match and the title. Lashley could only seeth in anger as Riddle celebrated with the title on the ramp.
You can check more results and updates from Elimination Chamber 2021 here.