Drew McIntyre Confirms Brock Lesnar Match for WrestleMania 36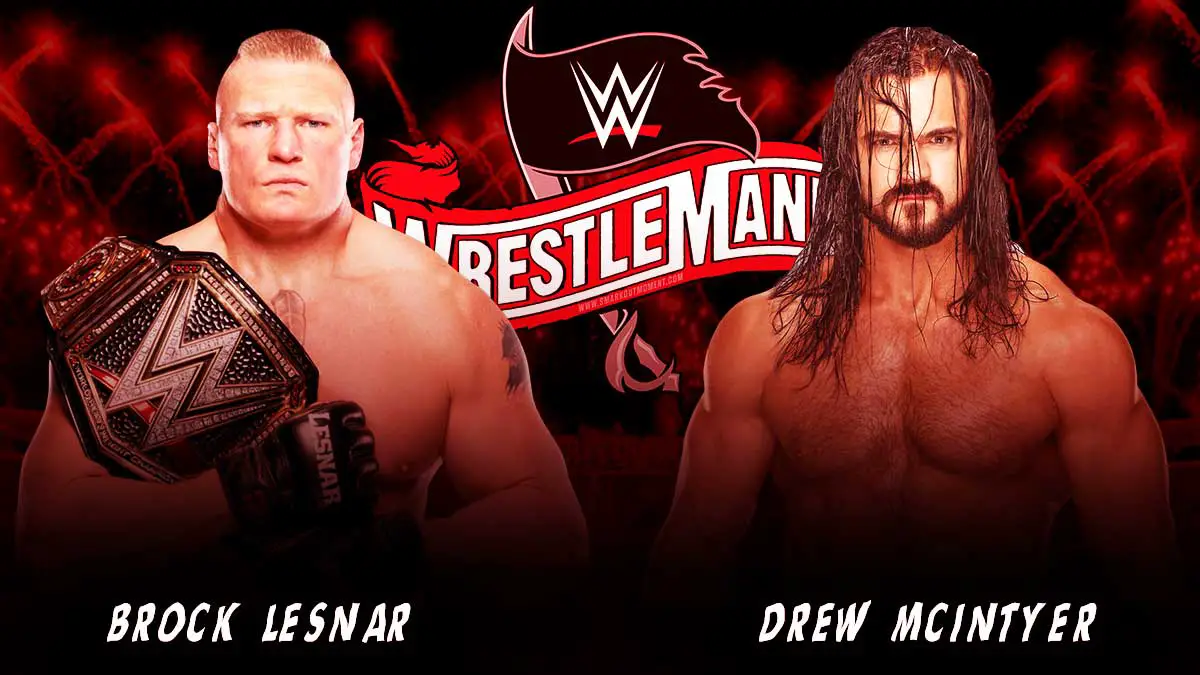 Drew McIntyre has confirmed that he will face Brock Lesnar at WrestleMania 36 for WWE Championship after his win at Royal Rumble 2020.
Brock Lesnar dominated the Royal Rumble match until Drew McIntyre eliminated him coming in at number 16. Then, McIntyre went all the way and won the match after last eliminating Roman Reigns. Consequently, he was entitled to a World title shot of his choosing at WrestleMania.
Drew McIntyre opened RAW this week and announced that he has chosen to face Brock Lesnar itself at WrestleMania for the WWE championship. He would go on and had a match against The OC's Karl Anderson and Luke Gallows, squashing them in a short match.
As McIntyre threw them out of the ring after the win, Lesnar attacked him from behind and laid him out with an F5. This was in continuation from Royal Rumble where Lesnar was visibly upset at McIntyre for eliminating him.
WWE WrestleMania 36 will take place at Raymond James Stadium in Tempa Bay, Florida on 5 April 2020. Currently, it is not clear whether this match will be the main event match or not. But if WWE is unable to string any other significant storylines, this may well turn out to be the case.
Drew McIntyre has been part of WWE RAW's roster from 2018. This is his second stint with WWE after his first stint coming from 2008 to 2014. He won his first WWE title when he won the Intercontinental Championship in December 2009, defeating John Morrison at WWE TLC 2009.
Brock Lesnar won the WWE Championship on the FOX debut of SmackDown, defeating Kofi Kingston in a few seconds. Since then, he had defended the title against Cain Velasquez(at Crown Jewel 2019) and Rey Mysterio(at Survivor Series 2019).