COVID-19 Cases in WWE | Superstar Tested Positive for Coronavirus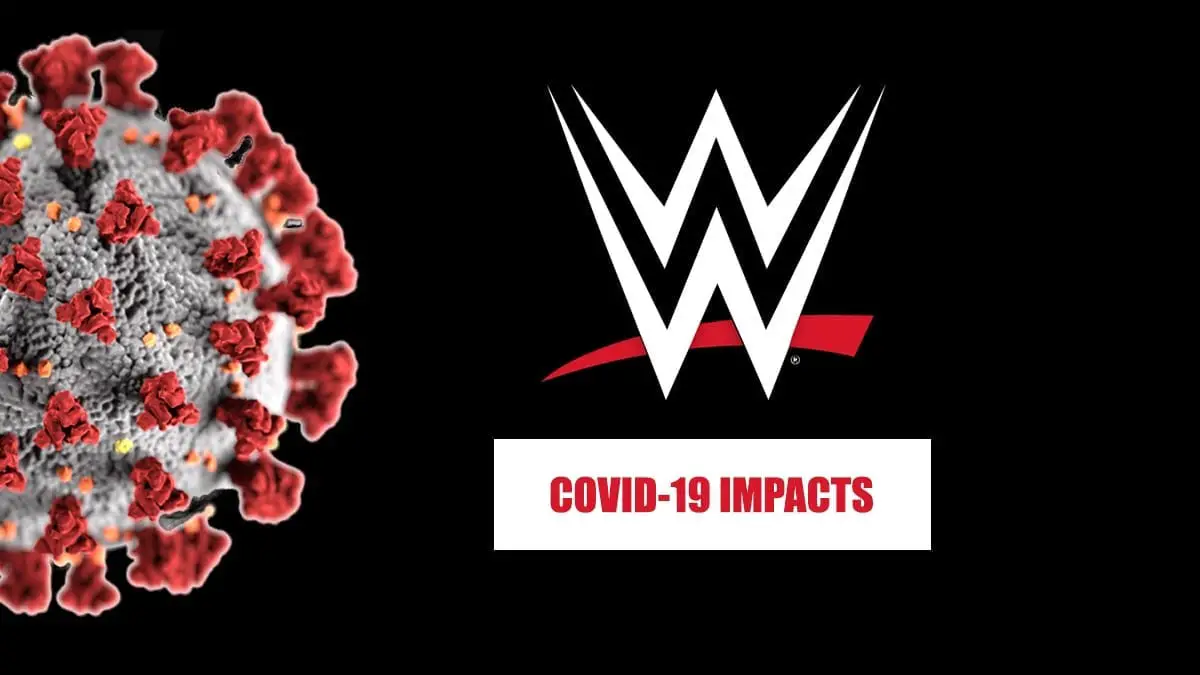 COVID-19 has affected people's lives all over the world and WWE and the professional wrestling world were also not left out of it. There were a couple of major coronavirus breakouts but only a few cases are confirmed. Here is the complete list of confirmed COVID-19 cases in WWE and every superstar who has tested positive for coronavirus.
Randy Orton
Randy Orton revealed that he suffered from COVID-19 in June 2021. He also told that his blood inflammation levels got high due to the virus and he lost 20 pounds in seven weeks that he was not on WWE TV. He also added that he has cut on alcohol and sugar after that and started working out a bit more to prolong his career.
Carmella
Carmella informed in her podcast that she tested positive for coronavirus in the second week of January 2022. She described that her situation was a little worse than a cold and she could not do much for 3 or 4 days. You can check the podcast here.
Roman Reigns
Reigning Universal Champion Roman Reigns revealed that he tested positive for COVID-19 just hours before Day 1 event. His match against Brock Lesnar at Day 1 has to be cancelled due to this.
Seth Rollins
Seth Rollins revealed on December 26 that he caught the virus. Many staff members and wrestlers were reportedly tested positive around this time. His matches at WWE Holiday tour were cancelled due to this. However, Rollins recovered in time to participate at Day 1 PPV.
Keith Lee
Keith Lee caught coronavirus in January 2021. The virus had severe effects on his heart and could have affected his wrestling career in a big way. He returned after three weeks on RAW, but it was later revealed that he has an inflamed heart due to COVID.
Lee revealed in a video posted on Youtube that during this "fight against death," he was not allowed to do any sort of training from February to July 2021.
Mia Yim
Mia Yim, Keith Lee's girlfriend, also caught the virus while taking care of Lee. Yim missed Royal Rumble and further events due to this.
Drew McIntyre
WWE announced on 11 January 2021 that WWE Champion Drew McIntyre has tested positive for COVID-19. He was sent into quarantine after the result came positive. McIntyre later addressed the fans via recorded video on WWE RAW. It was also revealed that he did not have symptoms of the virus.
Mick Foley
Mick Foley announced that he was tested positive for COVID-19 in December 2020 after a virtual signing session. He mentioned that one of the persons present during the signing experienced symptoms and Foley got himself tested after that. Foley also mentioned that he experienced body aches, loss of smell, affected hearing and fatigue after catching the virus.
Kyla Braxton
Kayla Braxton was in the list of COVID-19 positive cases in June. But she later also revealed that she was tested positive first time in March. Braxton also addressed that one can get COVID-19 more than once. Having faced backlash due to her comments, she even had to deactivate her account for a while.
The Rock
Dwyane 'The Rock' Johnson announced via Instagram that he tested positive for COVID-19 in the middle of August. His wife and two kids were also tested positive along with him. All 4 of them have recovered from the virus.
AJ Styles
AJ Styles confirmed that he was also tested positive for COVID-19 during his Twitch stream. While the date for his positive test was not confirmed, he was probably diagnosed in late July.
Kevin Nash
Kevin Nash revealed his positive test for Coronavirus with a reply on The Rock's Twitter. He also mentioned how he started training after the 4th day of his diagnosis but his wife has not got her sense of smell and taste back.
Rusev
Rusev also revealed on his Twitch stream that caught Coronavirus at the start of July 2020. Before that, his wife Lana revealed that his father and mother also suffered from Coronavirus and were in serious condition.
Renee Young
Renee Young came out and revealed that she got COVID. Young was among the cases from WWE that were revealed during June. She tweeted, "Man. What a few days. My show gets canceled and I get COVID. Wear your masks and wash your hands. Stay safe, everyone."
Booker T
Booker T revealed that he was tested positive for Coronavirus in June. But the authorities messed up his samples and he got to know about the results only in September. WWE Hall of Famer also revealed that his subsequent results in June gave negative results.
Adam Pearce
WWE producer Adam Pearce has also confirmed a positive test one day after his 42nd birthday. He wrote on Twitter: "COVID was NOT on my birthday list."
Jamie Noble
Jamie Noble revealed on Twitter that he was tested positive in June.