Watch: Mick Foley Announces He Tested Positive For COVID-19
Another Star from the wrestling world has tested positive for COVID-19 as Mick Foley announced his diagnosis.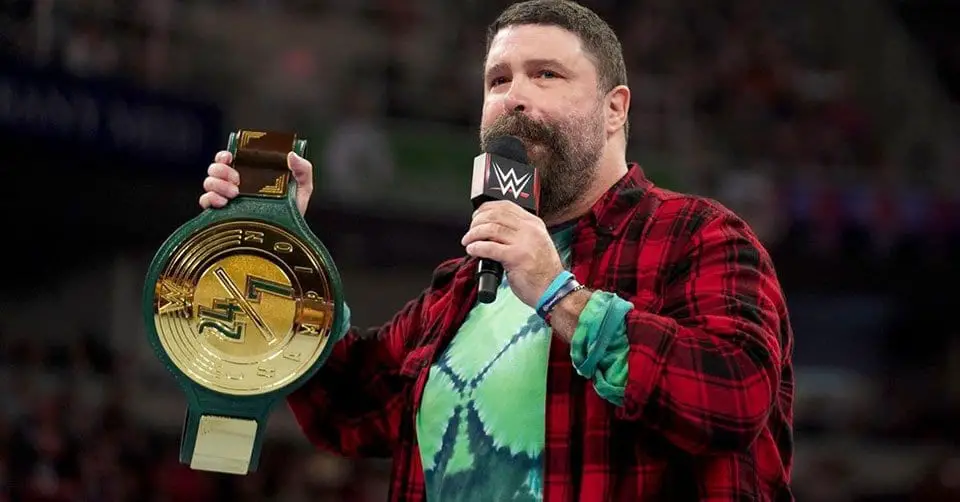 WWE Hall of Famer Mick Foley took to Twitter tonight and announced that he came down with the coronavirus. Foley explained that he was tested positive for COVID-19 after a virtual signing on 18 December 2020.
Foley also informed that he has been under quarantine in a hotel room for the past 18 days and asked the fans to continue to take the virus seriously and follow the guidelines. He wrote in his tweet,
In the video posted along with the tweet, Foley mentioned that he took his mask off to help with the signing, while the other two persons present in the room to help him were wearing the mask for the whole time. One of those persons experienced the symptoms related to COVID-19 and reported them to Foley.
Foley also informed that he has been in the hotel ever since and got himself tested after waiting for 5 days. His symptoms from COVID-19 include body aches, loss of smell, affected hearing and fatigue.
The Hardcore Legend mentioned that one of the worst parts about the situation that he missed out on holidays with his family. You can see the tweet with the complete video below.
Previously, WWE Superstars like The Rock, AJ Styles, Kevin Nash, Renee Young and others have also confirmed their positive test for COVID-19. You can check this list for every confirmed case for Coronavirus in WWE.