Cody Rhodes Announces Return & Entry at Royal Rumble 2023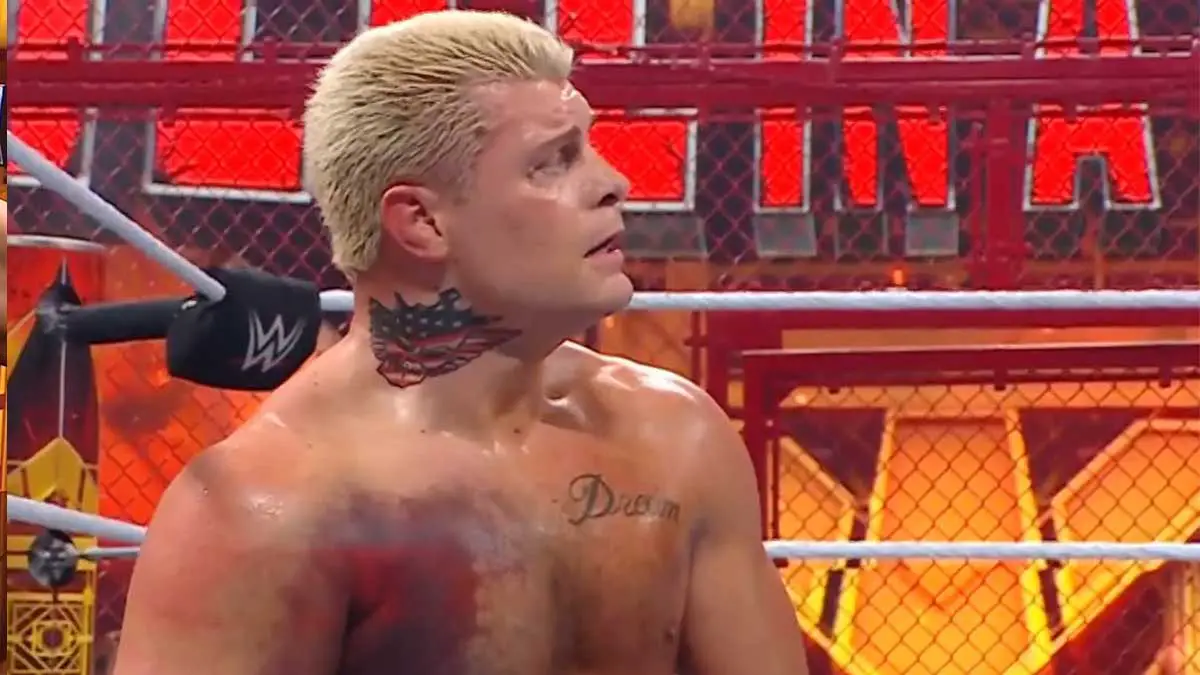 Cody Rhodes' return is set now as he has announced that he will enter the men's Royal Rumble match at Royal Rumble 2023.
Cody Rhodes is out of action since Hell in a Cell 2022 event after his match against Seth Rollins inside the caged structure. Cody suffered a torn pectoral injury before that match, but he still took part in the match to put in a memorable performance.
After the match, Cody underwent surgery to treat the torn pectoral muscles and remains out of action ever since. WWE started showing video packages for Cody late in December on both RAW and SmackDown episodes.
Once again on RAW episode of January 16, 2023, we saw how Cody is working for get fit again. He informed us how he is back at Nightmare factory and is about to beat the timeline of 9 months. He announced that he will return at Royal Rumble. The commentary team then confirmed his entry to Royal Rumble.
Cody Rhodes made his return to WWE at WrestleMania 38 where he was the mystery opponent for Seth Rollins. He had a trilogy with Rollins, winning all three matches, and the last of these matches were at Hell in a Cell before which Cody got injured.
Rhodes joins the likes of Kofi Kingston, Rey Mysterio, Seth Rollins, Bobbly Lashley, Santos Escobar and others in the line-up for men's Royal Rumble match. He remains one of the top favorites to win the match. It remains to be seen if he turns out to be the one winning the Royal Rumble match and headline WrestleMania 39 with a World title match.
WWE Royal Rumble 2023 is set for January 28, 2023, at Alamodome in San Antonio, TX. The event has already become the highest-grossing Royal Rumble event in WWE history.