Cody Rhodes Underwent Successful Pectoral Tendon Surgery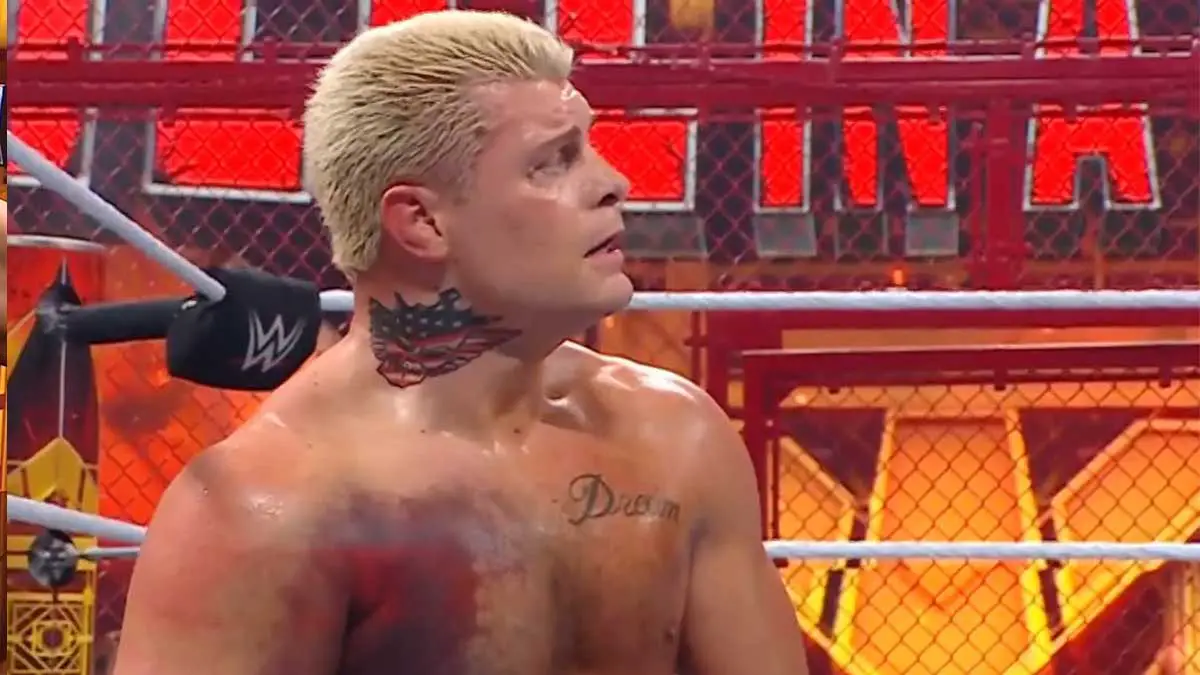 WWE has officially confirmed that The American Nightmare Cody Rhodes underwent successful surgery. 
Cody Rhodes' torn pectoral tendon surgery took place on Thursday. The surgery was a success and now the superstar is on a road to recovery. 
Rhodes suffered an injury on Raw during a brawl with Seth Rollins. The injury became worse during the weight training as Cody completely tore off his pectoral tendon. 
WWE retweeted Brandi Rhodes' tweet which confirmed that the doctors have repaired Cody's torn pectoral. She confirmed that he is in the recovery phase now which will likely last at least three to five months. 
Cody still wrestled his scheduled match at WWE Hell in a Cell 2022 against Seth Rollins despite suffering an injury. The crowd dropped their jaws, the moment they saw the bruise on Cody's chest and hand at the premium live event. 
Despite the serious injury, Cody still performed inside the deadly structure and earned the respect and praise from everyone. He defeated Seth Rollins in the match for the third time to end their trilogy.