Charlotte Flair Suspended & Fined After Snapping at WWE Referee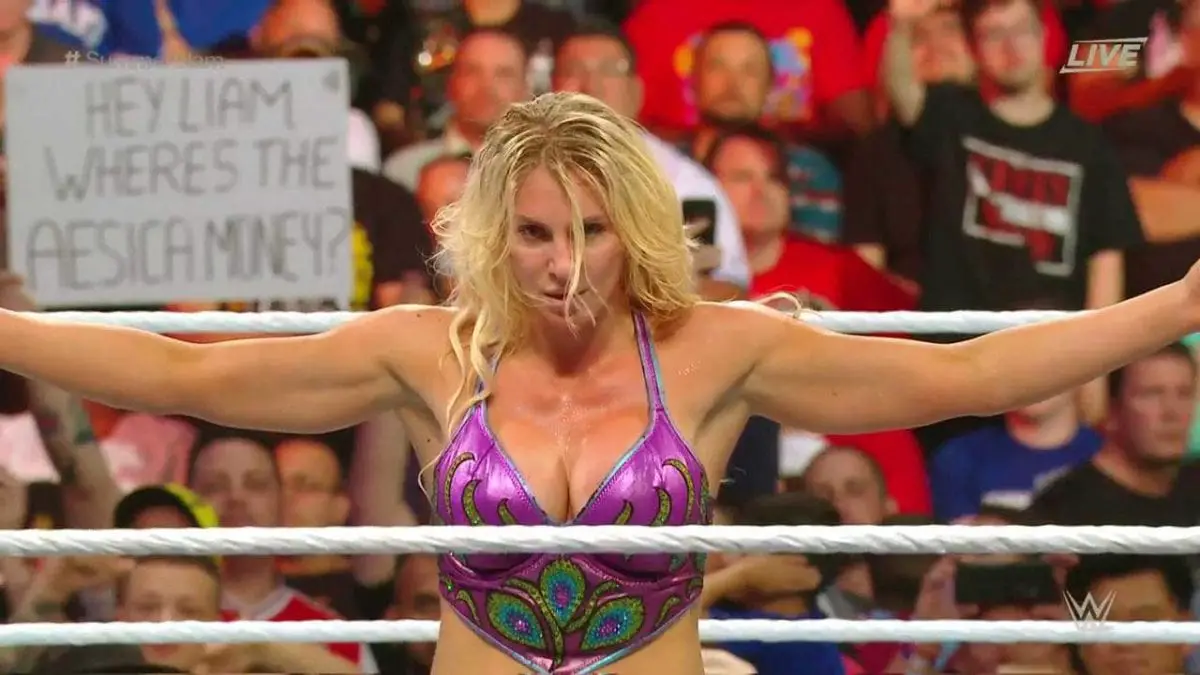 Charlotte Flair is suspended from WWE after she snapped at WWE Referee Eddie Orengo on this week's RAW.
Charlotte Flair took shots at WWE RAW Women's Champion Rhea Ripley and Asuka last week and even attacked them during the title match to cause a DQ. WWE announced a match between Asuka and Charlotte Flair for this week's RAW. During the show, It was also confirmed that this will be a #1 contender match for the RAW Women's Championship.
Charlotte once again took shots at Rhea Ripley and Asuka during her promo this week. Both women came out and Rhea tried to stir things up by saying Asuka would beat her. Charlotte and Asuka had a bit of squabble for a while in the ring after this.
Flair and Asuka faced off in the main event match. Rhea Ripley was at ringside during this match and pulled off Flair as she had figure eight locked on Asuka. The referee Eddie Orengo did not see that inteference. Asuka then put Charlotte in a crucifix pin to get the win.
After the match, Charlotte started arguing with Orengo over not calling a DQ due to interference from Rhea. Flair attacked the referee and continued to unload on the referee until other WWE officials came to calm her down. Even then, Charlotte hit a big kick on Oregan to close the show.
During RAW Talk, Adam Pearce came to inform Kevin Patrick and Xavier Woods about an announcement. They announced that Charlotte Flair is suspended from WWE indefinitely and is handed a hefty $100000.
Keep tuned in for more updates on Charlotte Flair and this angle. WWE has not announced when will Rhea vs Asuka title match will take place. WrestleMania Backlash 2021 is the next WWE PPV on 16 May 2021.
Check here for more results and updates from WWE RAW episode of 19 April 2021.