Brock Lesnar vs Cody Rhodes Official for WWE SummerSlam 2023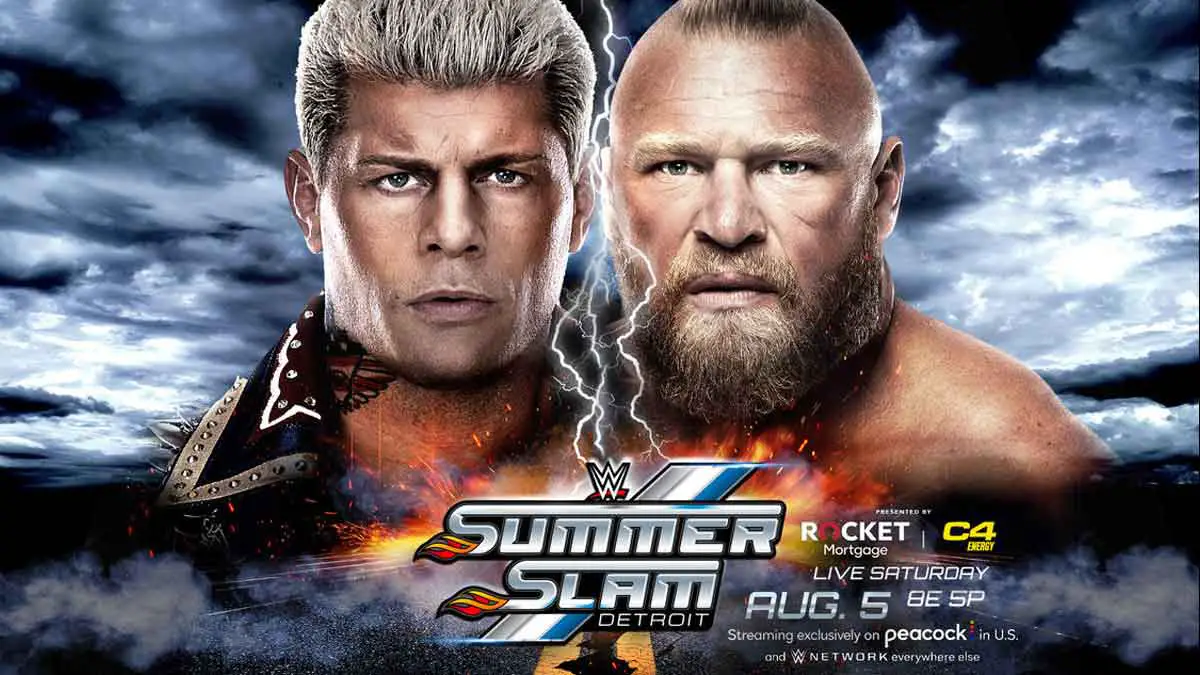 Cody Rhodes will face Brock Lesnar at the SummerSlam 2023 PLE, WWE has officially announced.
During the July 3 episode of RAW, Brock Lesnar made his return to RAW while Cody was talking with Seth Rollins, leading to an unintentional collision between them.
On the July 10 episode of RAW, Cody Rhodes challenged Lesnar to a match at SummerSlam, mentioning that he wanted to finish the story that Lesnar had started for no reason. As Lesnar was not present in the arena, he was scheduled to respond to the challenge on July 17 of RAW.
WOAAAAAHHHHHHHH!@CodyRhodes kicks off #WWERaw! pic.twitter.com/OXPo2caUPF

— WWE (@WWE) July 18, 2023
On the July 17 episode of RAW, Cody Rhodes addressed the fans at the opening segment of RAW. As he was wrapping up his speech and hugging his family in the front row, Lesnar's music suddenly played. The music paused for a moment and then resumed, making Cody frustrated and he went up the stage and to the Gorilla posiition.
Lesnar then hit Rhodes with a chair and brutally dominated. He hit Cody with an F5 in front of his family and friends at ringside and then applied The Kimura lock submission hold. Lesnar then took Cody to the ring and put on The Kimura lock once again. After that, Lesnar accepted Rhodes's challenge.
Later on, the bout was officially announced by WWE. This is the first match announced for the SummerSlam 2023 event which is scheduled for August 5 at Ford Field in Detroit, Michigan.
"The American Nightmare" @CodyRhodes clashes with "The Beast" @BrockLesnar at #SummerSlam live in Detroit! pic.twitter.com/zouYRuoxv6

— WWE SummerSlam (@SummerSlam) July 18, 2023