Bray Wyatt Returns as The White Rabbit at WWE Extreme Rules 2022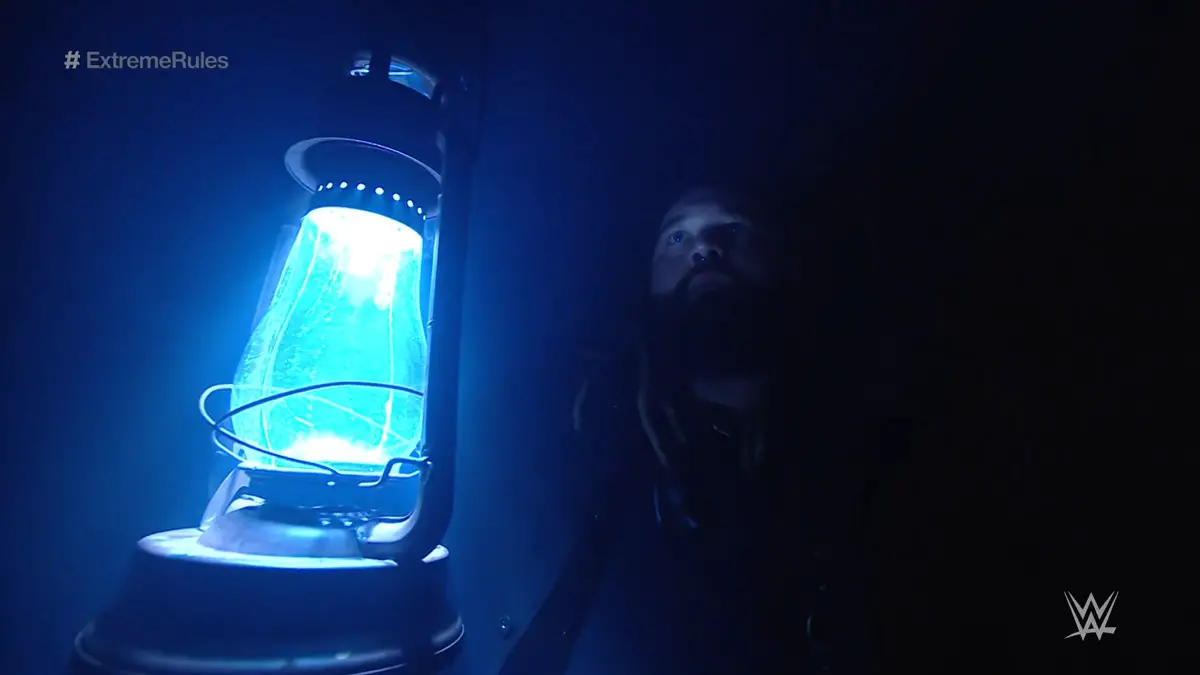 Bray Wyatt returned to WWE and revealed that he is indeed the White Rabbit as he closed out the Extreme Rules 2022 event.
The tease for White Rabbit started last month off the air on Smackdown. It started with the song "White Rabbit" by Jefferson Airplane being played at SmackDown. From there on, several QR codes rolled on the screen during RAW and SmackDown telecasts.
It became clear that the identity of the White Rabbit will be revealed at Extreme Rules when an arcade video-game-style video package aired during SmackDown this week. The video saw a White Rabbit digging through a "purple X" similar to the Extreme Rules logo. The video also featured "Feed Your Head" written in several different languages before ending with the date 8 October.
Matt Riddle defeated Seth Rollins in the Fight Pit match in the main event of Extreme Rules 2022. Just as the special referee Daniel Cormier was raising Riddle's hands on the stage, the lights went off. The song "He's Got The Whole World In His Hands" started playing in the arena before several characters from Firefly Fun House started appearing at random places in the crowd one by one.
Huskus the Pig, Mercy The Buzzard, The Rabbit and Abby The Witch, all appeared in the crowd before The Fiend showed up in the front row. The camera then turned onto the stage where a door appeared. On the big screen behind the door, Firefly Fun House was shown in a disheveled state with all the characters seemingly dead. On the TV screen inside the Fun House, a masked man appeared and asked "Who Killed the World?"
The camera panned back to the door on the stage which flew open. The masked man appeared from behind it with a lantern. As the mask was removed, Bray Wyatt revealed himself, blew off the lantern, and said "I'm Here." The show went off the air with a Firefly Logo on the screen.
This is Bray Wyatt's first appearance in WWE since WrestleMania 37 in April 2021 where The Fiend lost to Randy Orton in the opening match of night 2. Wyatt was released later that year in June, ending his 12 years stay with the promotion. Wyatt has been a three-time World Champion with the promotion during that time.
It was reported that creative disagreements had led to Wyatt's departure from WWE. What has Wyatt planned for his new White Rabbit character now?