Stipulation Added to Big E vs Crews Match at WrestleMania 37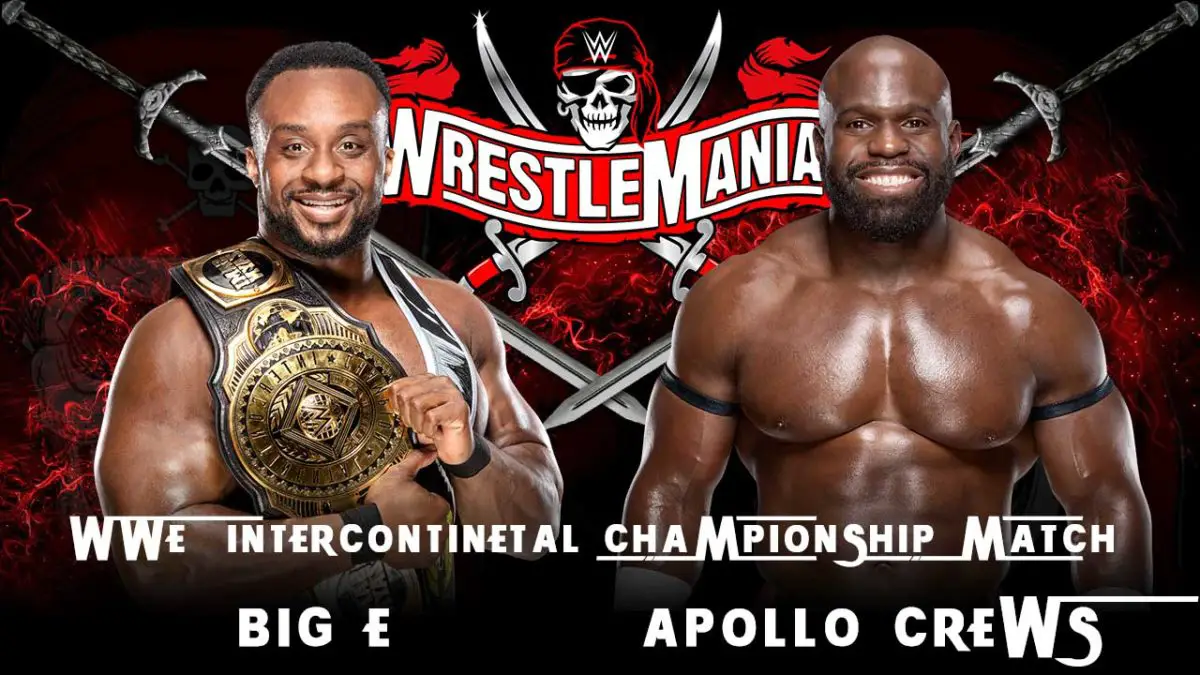 Apollo Crews vs Big E at WrestleMania 37 for the WWE Intercontinental Championship will now be a Nigerian Drum Match.
The match was confirmed last week for night 2 of the show. This week on SmackDown, Crews revealed the added stipulation during a backstage segment. He mentioned an ancient duel created by his ancestors for people who have been wronged, as a way to make things right.
Crews revealed that there will be no rules and no limitations in the match, just beatings so loud that it sounds like the beating of drums. The stipulation seems like a No Disqualification match with a fancy name.
This No DQ stipulation is on the expected lines to bring down the curtain on three months-long feuds which started when Crews answered to Big E's IC title open challenge on the 8 January episode of SmackDown. Apollo also turned heel after failing to win the title in multiple attempts.
During the course of these 3 months, Big E and Crews have faced off 5 times in a title match. Crews won two of these matches with a disqualification. One match ended in a double pin and had to be restarted. Their last encounter at Fastlane ended with botch with Big E winning with roll-up. One title match was a triple threat match where Big E pinned Sami Zayn.
WWE WrestleMania 37 will air on 10th & 11th April 2021 from Raymond James Stadium in Tampa. Check this link for the complete match card and storylines for the show.