Becky Lynch Beats Tiffany Stratton on NXT 9/12, Wins Women's Title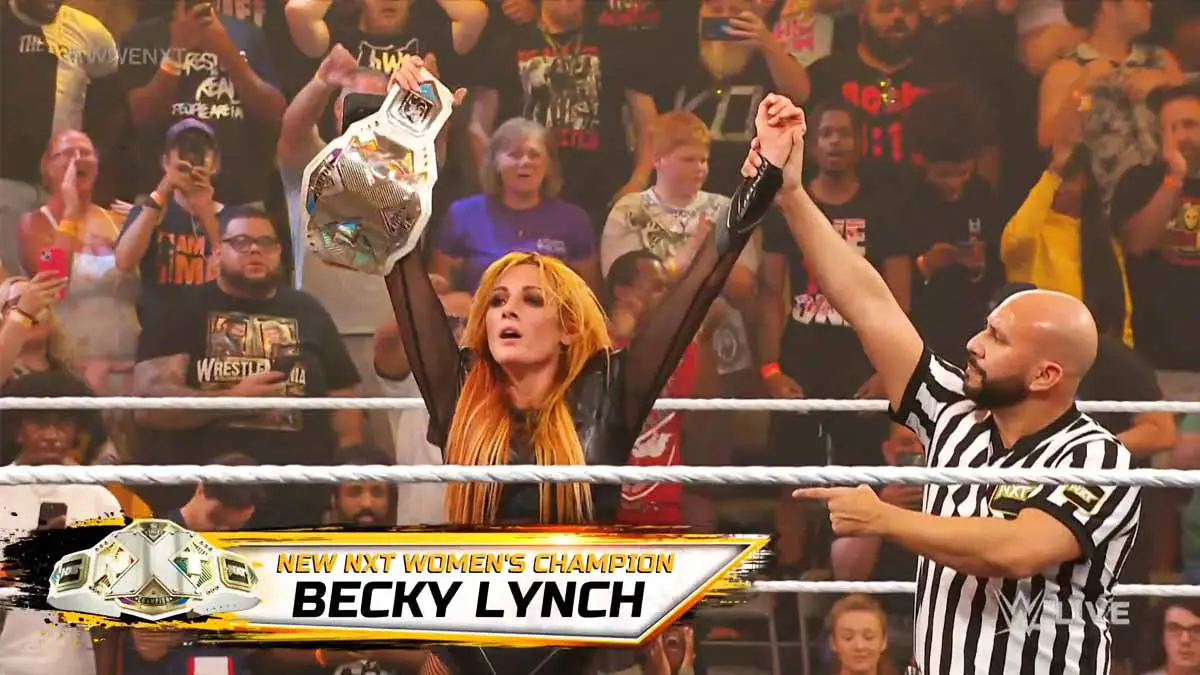 Becky Lynch has become the new NXT Women's Champion after beating Tiffany Stratton on NXT September 12, 2023 episode.
Becky challenged Tiffany for the title in the main event of NXT episode this week. Tiffany gave Becky the run for her money as she controlled the first half of the match. Becky made as comeback as we return from the break and hit some quick moves. However, Tiffany kept coming back in the match.
Twice did she had Becky in peril with a powerbombs, but Becky kicked out of the pin. Becky countered her on the outside and hit her with a leg drop on the announce table, and then another one in the ring for a near fall herself. In the end, Becky avoided the Prettiest Moonsault Ever and hit Tiffany with the Manhandle Slam to win NXT Women's title.
This is the first time that Becky Lynch has won the NXT Women's title. She became only the sixth woman to win RAW, Smackdown, NXT and WWE Women's Tag Team Championship. Bayley, Asuka, Sasha Banks, Charlotte Flair and Rhea Ripley have achieved this feat before Becky.
The rivalry between Becky and Tiffany started last month when Tiffany named Becky mistakenly as a former NXT Champion. She later appeared at WWE Payback during Becky's match at ringside. Becky then challenged her for the NXT title match with a video promo on NXT September 5 episode, which Tiffany accepted.
Becky in the latest in line of WWE RAW stars who have appeared on NXT lately. All 4 membets of Judgment Day, Mustafa Ali, Dana Brooke and many others have continued to appear on NXT in recent months.