Alexa Bliss vs Eva Marie Added To WWE SummerSlam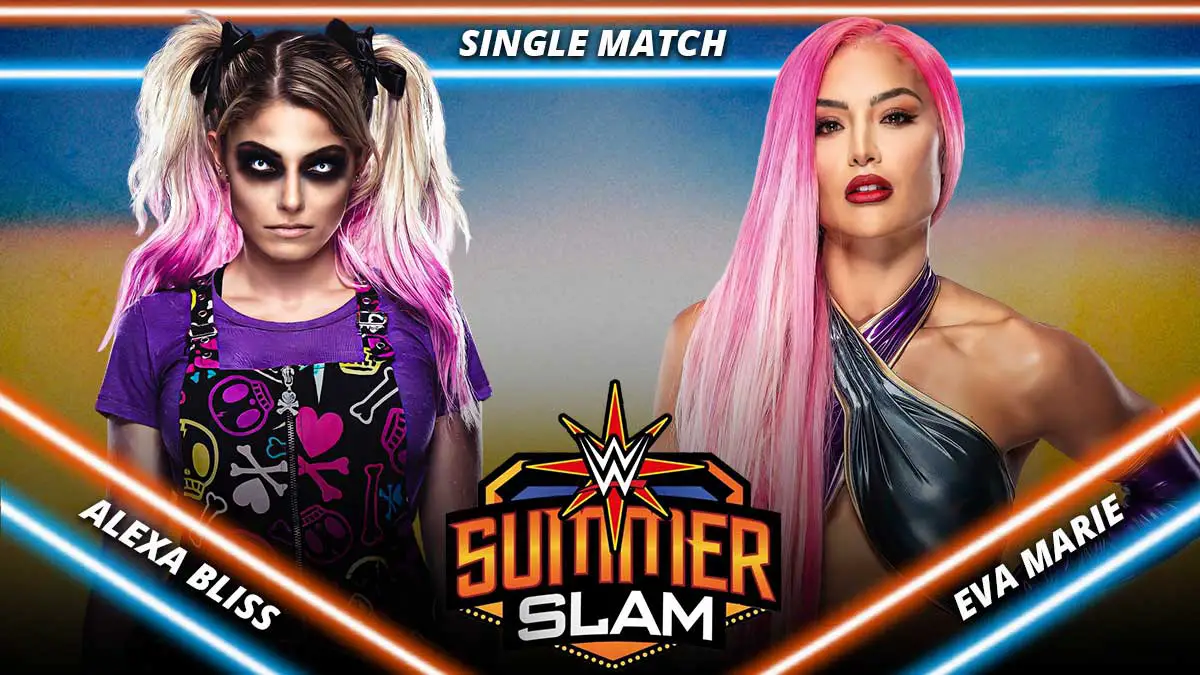 Alexa Bliss is all set to square off against Eva Marie at WWE's biggest event of the summer. 
Eva Marie and Doudrop have been involved in a feud with Alexa Bliss and Lily for a few weeks. In last week's episode of RAW, Alexa Bliss defeated Doudrop after Lily spooked Doudrop. Tonight's episode of RAW featured a segment in which Doudrop blamed everything on Lily after Eva Marie asked her to explain the loss.
Doudrop apologized to Marie but the latter asked her to take Lily away from Bliss. Doudrop reached Alexa's playground and also snatched Lily from Bliss's hands. However, when she looked down at Lily, she handed her right back to Bliss. Alexa Bliss laughed as the segment ended. 
As a result, Eva Marie said she is going to take care of Little Miss Bliss at SummerSlam whereas Alexa Bliss promised to end Eva-Lution at the biggest party of the summer.
Alexa Bliss will head as the favourite heading into the PPV as she is backed by her supernatural doll Lily looking after her. Eva Marie will have Doudrop on her corner but she slapped her twice tonight.
WWE SummerSlam 2021 is all set to take place this Saturday, August 21 from Allegiant Stadium in Las Vegas, Nevada.