Alexa Bliss Reportedly Injured, Says Her Career is Fine!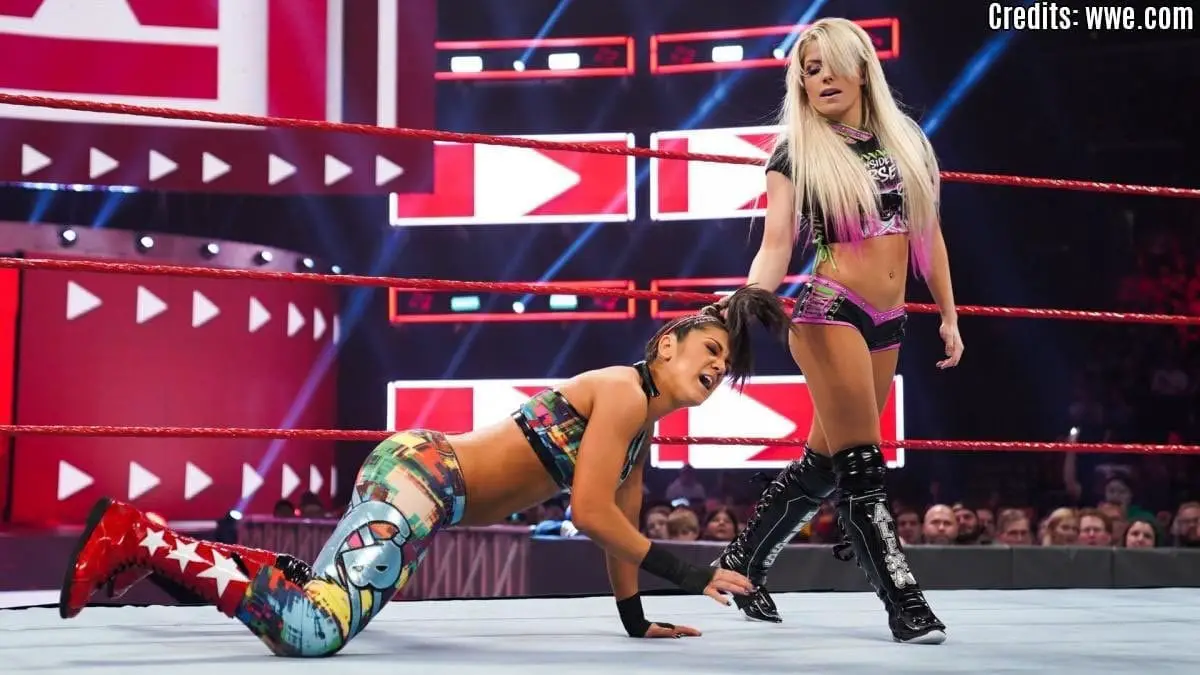 Alexa Bliss is reportedly out of action due to a shoulder injury but has assured that her career is fine.
Bliss is not seen on WWE TV in the past three weeks. She last appeared on RAW 7 October 2019 episode, where she and Nikki Cross attacked the Kabuki Warriors. Bliss and Cross had lost the WWE Women's Tag Team Championship to Kabuki Warriors at Hell in a Cell 2019 on the previous night.
Now, PWInsider is reporting that Alexa Bliss has suffered a shoulder injury. How she suffered the injury and other details are not clear at this point. But, PWInsider is reporting that currently there is no timetable set for her return.
Ringside News earlier asked over Twitter whether Bliss should cut back on her dates due to persistent injuries or should retire altogether. The tweet is now deleted. But, it was not deleted before it caught Bliss' eyes. In a scathing response, Bliss told them to cut back on the pointless stories and claimed that her career is just fine.
Alexa Bliss suffered a concussion last year before WWE Evolution and was removed from the card. In the next few months, WWE used her in a talk show, "A Moment of Bliss." She participated in the Royal Rumble match and in a tag team match on the next night at RAW. However, she was once again sidelined until after WrestleMania.
Bliss was removed from the Money in the Bank Ladder match and was replaced by Nikki Cross. Since then, Cross and Bliss have been working as a tag team pair and went on to have a 2-month run as the WWE Women's Tag Team Champions.