Edgar Cháirez Signs with UFC, To Face Tatsuro Taira at UFC 290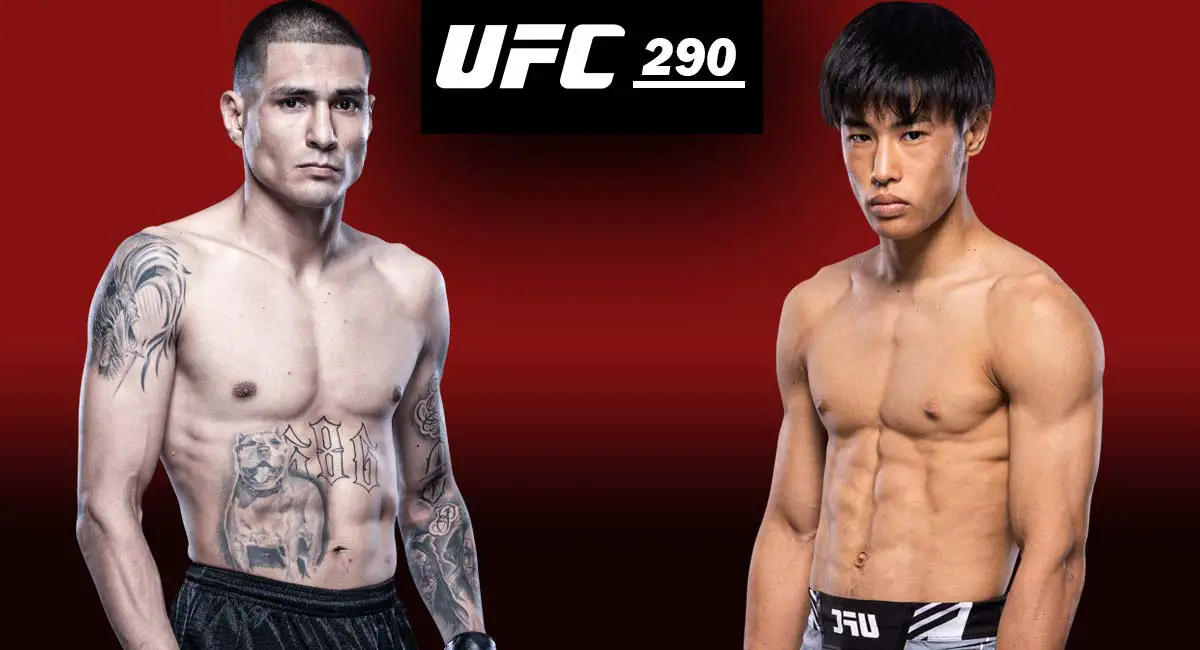 Edgar Cháirez has signed with UFC and will face Tatsuro Taira at UFC 290 PPV.
The news comes from Marcel Dorff of Eurosports, who reports that the fight will take place at 130 lbs during the international fight week event on July 8, 2023.
Edgar Cháirez was earlier part of Dana White Contender Series 2022, but he failed to earn a contract after losing to Clayton Carpenter. He was also expected to be part of the August 22 episode of Dana White Contender Series 2023 also. But it seems that UFC has signed him even before his next appearance in DWCS.
🚨🚨IFW 2023🚨🚨

Edgar Cháirez has signed with the UFC. He takes on top prospect Tatsuro Taira at #UFC290 in Las Vegas on July 8th. Fight will be at 130 lbs. pic.twitter.com/prpjTc7e3r

— Marcel Dorff 🇳🇱🇮🇩 (@BigMarcel24) June 27, 2023
Cháirez has been two bouts since his loss at DWCS 2022. He defeated Roberto Guerrero at UWC 40 before beating Gianni Vazquez at Fury FC 76 this year in March 2023.
Tatsuro Taira was supposed to face Kleydson Rodrigues at UFC on ABC 5 last week, but Rodrigues missed weight by 3 lbs and the bout was canceled. He will not need to go for extreme weight cut once again as the bout against Cháirez will be at 130 lbs.
Taira debuted in UFC in May 2022 by beating Carlos Candelario via unanimous decision. He later got a submission win over CJ Vergara in October 2022 before another submission win over Jesus Aguilar in Feburary this year.
UFC 290 is currently set to be headlined by a featherweight title unification bout between Alexander Volkanovski and Yair Rodriguez.