Daniel Rodriguez Out of Noche UFC After Positive Drug Test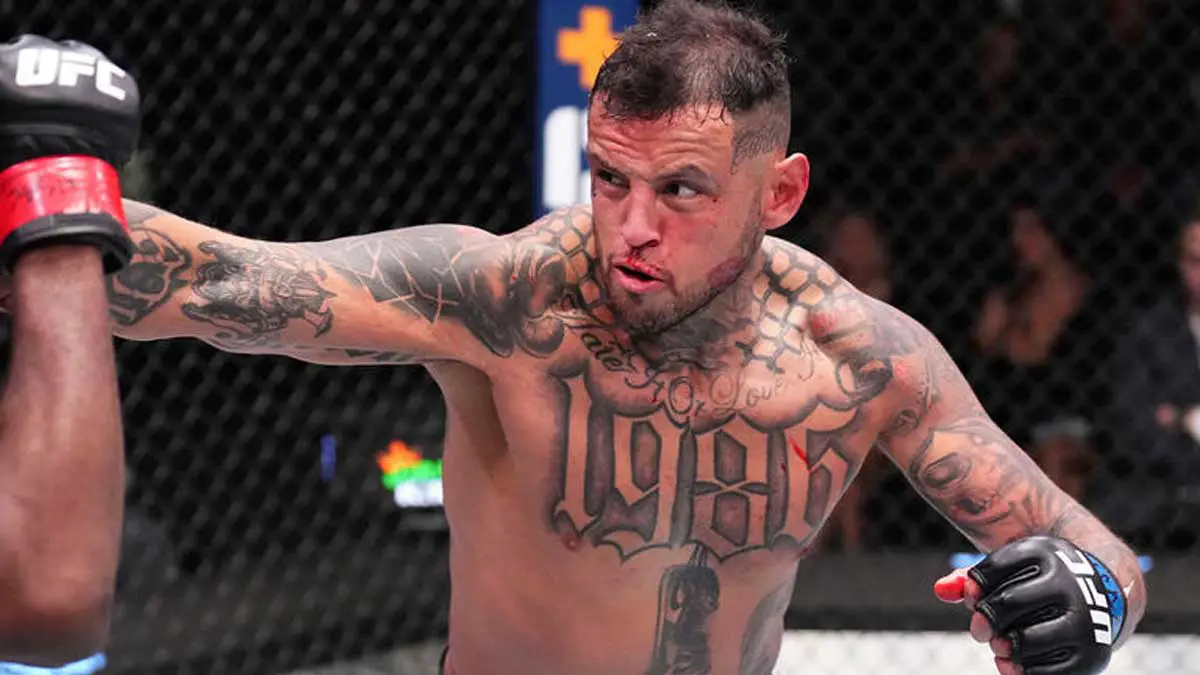 Daniel Rodriguez will not be competing in his scheduled bout against Santiago Ponzinibbio, which was originally planned for September at the Noche UFC event.
Daniel Rodriguez was found to have Ostarine in his system during a drug test conducted by USADA as part of out-of-competition testing. Rodriguez took to Instagram to reveal the results and said that he has not intentionally consumed the banned substance and also mentioned that he may have unintentionally consumed a spoiled supplement.
Rodriguez and Ponzinibbio were booked in a welterweight bout. It remains uncertain whether Santiago Ponzinibbio will also be out of the event or if an alternative opponent will be arranged for his match.
Regarding Rodriguez, he might be sidelined for the coming months while USADA looks into his situation. Furthermore, Rodriguez might be required to have a hearing before the Nevada State Athletic Commission to participate in his upcoming fights.
Daniel Rodriguez is currently facing a two-fight losing streak following three consecutive victories. His most recent fight took place against Ian Machado Garry at UFC on ABC 4 event, resulting in a knockout loss for Rodriguez.
Noche UFC event is scheduled for September 16, 2023, at T-Mobile Arena in Las Vegas, NV. A bantamweight fight is also set for the event between Raul Rosas Jr. and Terrence Mitchell.