Jake Paul & Tommy Fury Might Face Each Other Soon At Undercard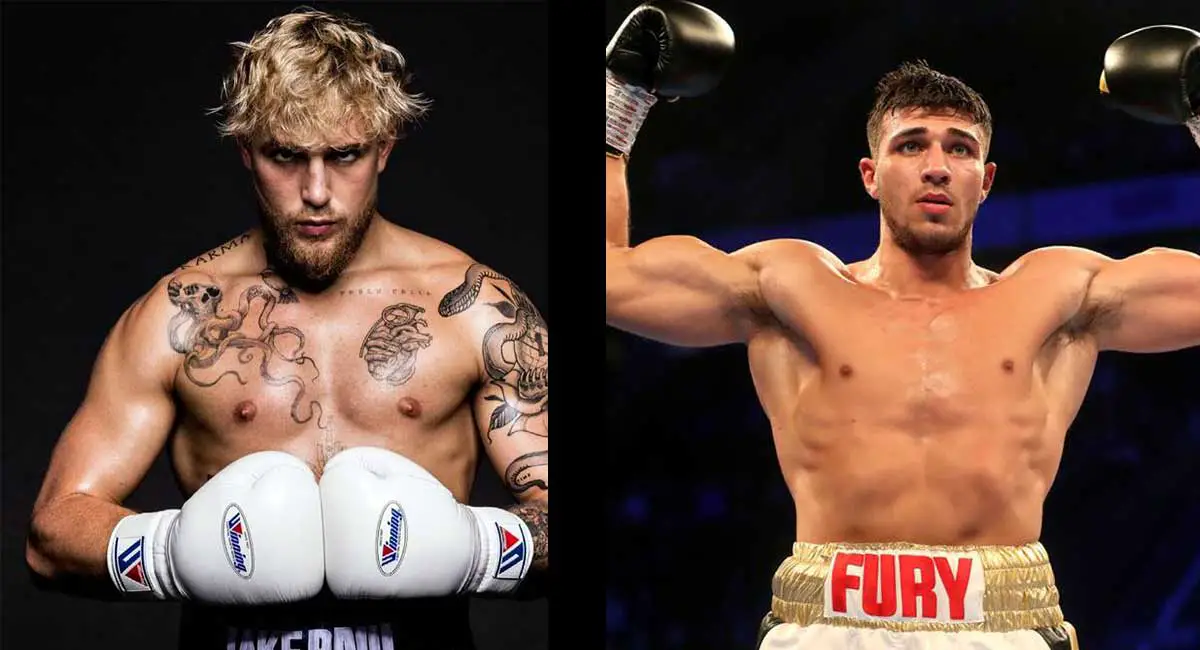 Jake Paul and Tommy Fury both have a match on August 29 and after that, it is reported that the younger brother of Tyson fury might face Jake as his next opponent. 
Presently Jake Paul is preparing for his fight against the former UFC Champion Tron Woodley in Cleveland on August 29. Whereas Tommy Fury will also have about on the same night but his opponent is yet to be announced. 
Tommy is renowned for his appearance in a reality show titled "Love Island" and as a boxer, his record is 6-0. It is pretty impressive but most of his opponents were already having a losing streak. His only opponent with a winning record was Jordan Grant whom he defeated in June. 
Showtime has signed a two-match deal with Tommy. According to the Mirror reports, the first one will take place on August 29, and for the second one, Showtime is planning an angel for his bout against Jake Paul.
If both Jake and Tommy managed to secure a win in their respective matches, then the fans can certainly expect a match between them. It also depends on how much buzz Tommy will create on the night of his fight.