Shakur Stevenson Rejected Devin Haney's 75/25 Split Offer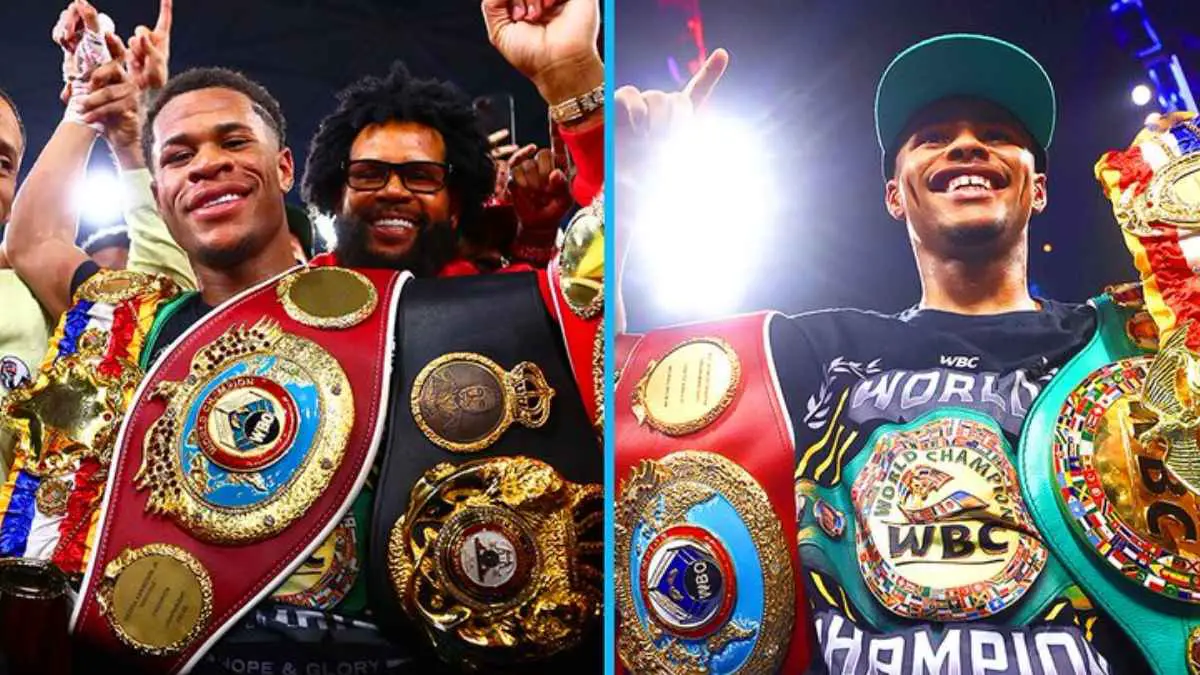 Shakur Stevenson has rejected Devin Haney's offer to fight. 
Shakur Stevenson revealed that Devin Haney has offered him a 75/25 split to fight him next. However, Stevenson has rejected the offer. 
‼️ Shakur Stevenson has stated that Devin Haney's offered him a 75/25 split to fight next, but he's rejected it: "I don't think I'm the A-side, I just know my worth and 25% ain't it. I didn't turn the fight down, that was supposedly the first offer, haven't heard nothing since." pic.twitter.com/uwxGaUHizw

— Michael Benson (@MichaelBensonn) July 3, 2023
Shakur Stevenson stated that he does not think he is the A-side. He also added that he knows his worth and it is not 25%. Stevenson also cleared that he only turned down the offer and not the fight. It was supposedly the first offer from Haney's side, but he did not hear anything from them since then. 
Devin Haney and Shakur Stevenson are quite similar. Both of them have a 100% win record and they won 50% of their matches via knockout. 
Devin Haney is the reigning Undisputed Lightweight Champion and is coming off a win against Vasiliy Lomachenko. On the other hand, Stevenson defeated Shuichiro Yuichiro in his last bout via sixth-round TKO. 
Now, it remains to be seen whether Shakur Stevenson will receive another offer from Devin Haney or not. Stay tuned for more updates.