Hollywood Fight Nights: Omar Trinidad vs Adan Ochoa Results Live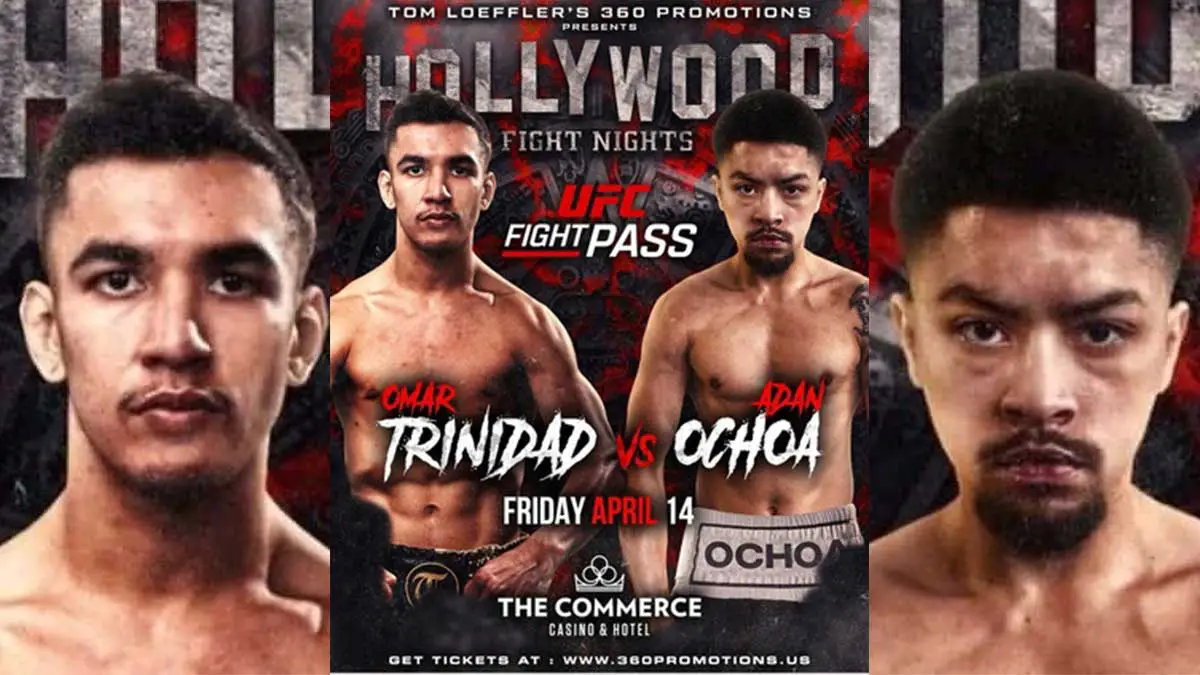 Hollywood Fight Night Boxing returned on UFC Fight Pass on April 14, 2023, from Commerce, CA.
Omar Trinidad vs Adan Ochoa headlined the card in a featherweight bout. Trinidad had won 11 out of his 12 bouts with 1 other bout resulting in a draw. Ochoa was also in the early stage of his career and had a record of 12 wins and 2 losses.
The undercard featured several young prospects like Umar Dzambekov taking on Nathan Sharp and Osvaldo Lopez clashing with Jose Gomez. A pair of women flyweights made their debut against each other in Gloria Munguilla vs Nikkia Williams bout.
Check results live from Hollywood Fight Night: Trinidad vs Ochoa event with complete fight card, and more details.
RESULTS
Monray Marable def. Steven von Euw via KO at 2:04 of 1 – 4 round, Super Welterweight Bout
Gloria Munguilla def. Nikkia Williams via majority decision (38-38, 40-36, 39-37) – 4 round, Flyweight Bout
Osvaldo Lopez vs Jose Manuel Gomez Draw (56-58, 58-56, 57-57)– 6 round, Welterweight Bout
Umar Dzambekov def. Nathan Davis Sharp via KO at 2:34 of round 3- 6 round, Light Heavyweight Bout
Cain Sandoval def. Jose Angulo via KO at 2:34 of round 5 – 8 round, Super Lightweight Bout
Gabriel Silva def. Angelo Thompson via unanimous decision (38-37, 39-36, 39-36) – 4 round, Middleweight Bout
Main Event: Omar Trinidad def. Adan Ochoa via unanimous decision (78-74, 80-72, 80-72) – 8 round, Featherweight Bout